Fighters Under Construction in World War Two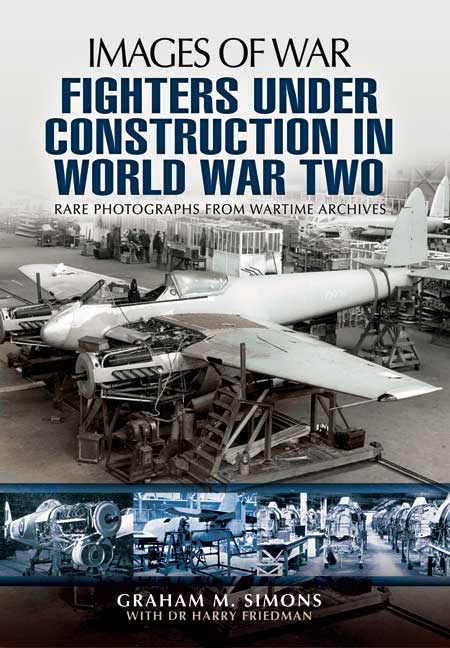 By Graham Simons
A wide variety of military fighter aircraft were developed and utilized during the course of the Second World War. Development was dictated by the imperatives of war, and the Second World War saw fighter combat on a larger scale than any other conflict to date. This book profiles some of the most important fighter aircraft employed during the conflict, such as the iconic Spitfire, Hurricane, Typhoon, Bristol Beaufighter and De Havilland Mosquito, charting the developmental course of each craft in turn. The book works to illustrate the skill and initiative of the engineers who designed and created such aircraft, as well as the pilots who went on to fly them. This is a vivid account of the development and exploits of some of the most important fighter aircraft employed during one of the most pivotal periods of military and aviation history.
Vintage Airfix Review:
This book is a must for the World War 2 enthusiast. From the first chapter, which reveals the innovation used and in-depth information on the Spitfire production. To the DH Hornet, a long-range fighter destined for the war against Japan, but 'was too late to see war service'.
It has some fantastic, previously unseen pictures from the construction off the British fighters, engines and weaponry and details the struggles of constructing, the now, iconic machines when man power and resources where limited.