Lockheed F-104 Starfighter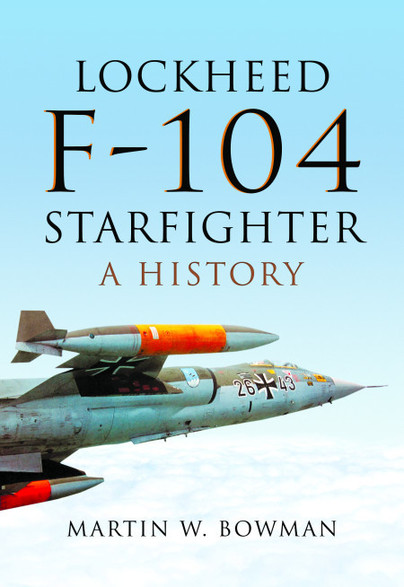 By Martin Bowman
The F-104 Starfighter is quite possibly one of the most photographed aircraft of all time. It is certainly one of the most iconic. Here, Martin Bowman offers up a well researched, comprehensive and thoroughly entertaining history of this impressive interceptor aircraft and fighter bomber.
First-hand insights gathered from pilots who have flown the Starfighter in a variety of international contexts make for a rich and diverse narrative, interspersed throughout with a good selection of black and white and colour illustrations that really bring the story to life.
Over the course of an eventful history, the Starfighter has been caught up in an extensive variety of conflicts across the world. This book not only acquaints us with the landmark milestones of a widely utilised aircraft type, it also illuminates our understanding of the dynamic history of aviation in the second half of the twentieth century.
Vintage Airfix Review:
To my shame, although I've made a few F-104 Starfighter models over the years, I've never taken the time to really look into the history of this aircraft. Now I have, and what a history.
Martin Bowman has created a complete Starfighter reference book full of quotes and colour images that will tantalise any modeller. It's well written and well laid out with in-depth detail. It's also extremely fascinating.