Please Donate to help Vintage Airfix to keep going.
Like all websites, there is a cost for hosting and development. If you can afford to donate any amount to Vintage Airfix, to help keep the site running, it would be very much appreciated. Everything you donate to Vintage Airfix is used to pay for the ongoing costs of hosting and development of the site.
This site is an historical reference to a beloved company that I have maintained using my own money ever since I first had the idea to catalogue all the Airfix catalogues in 2008.
Unfortunately, this is becoming more difficult to achieve. Using advertising links does help in some way, but it is a 'small'. So I've made the decision to ask for the help of you, the Airfix enthusiasts.
Please click the link below. Or, use the QR Code in the PayPal app. Your donation, of any amount, is deeply appreciated.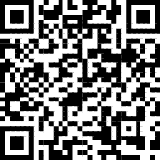 If you can't afford a donation, I totally understand. However, if you plan to make a purchase on eBay or Airfix, it would be appreciated if you could click through from this site. There is a link to eBay on all the products pages that will search for that specific kit on eBay. There is also a link to Airfix to some of the kits available at Airfix. This way, I will then receive a few pennies from your purchase.
If you have any questions please don't hesitate to contact me.
Thank You.
Dan Parish