The History of the Airfix Catalogue
Starts with the illustrated leaflets prior to 1962
This is a history of the Airfix catalogue and the cornerstone of the Vintage Airfix website. The first "real" Airfix catalogue appeared in 1962 – see 1st Edition cover photograph later. Before that Airfix produced frequent kit lists – sometimes every month. Printed in simple duo-tone, these flimsy and very rare publications were the earliest illustrated kit listings from the manufacturer.
The various price lists
In conjunction with the Catalogues, Airfix also issued periodic Price Lists. These often went inside the main catalogue or were available separately. The price lists referred to the main catalogue pages, and are of particular interest for several reasons – 1. They listed kits sometimes not shown in the main catalogue. 2. They announced new kit availability, and are therefore a more accurate guide to the first release date of a kit and 3. They contain some wonderful fantasy art-work, as they were often published before the real art-work was available. In some years, more than one price list was published.
The Catalogues from 1962 to present
Note that in the early 1980s (the Palitoy years) many of the Catalogues were "trade" and aimed at the retailer. Several Catalogues also contained details of display stands and some catalogue numbers referred to boxed assortments of kits etc.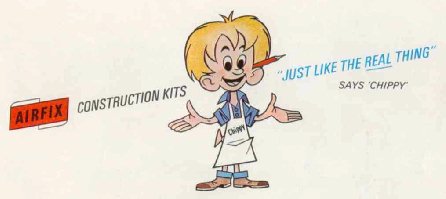 Another part of the history of the Airfix catalogue are the F.W.Woolworth Airfix catalogues. The UK store F.W.Woolworth sold Airfix products to the public and produced there own Airfix catalugues/leaflets. Here are a couple for the collector.