British Aircraft of the Second World War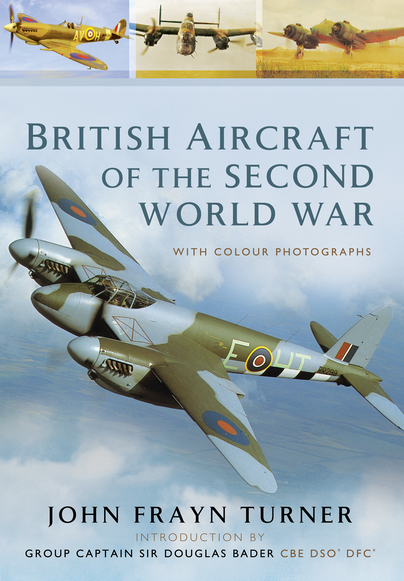 By John Frayn Turner
This unique book, now republished, was the first of its kind to be published on British aircraft of the Second World War. Aviation enthusiasts and aero-modellers can see British aircraft as they really were, through magnificently reproduced colour photographs. Each of the forty-nine types of aircraft is accompanied by a brief 'biography' together with tables of the most important marks and their specifications, engine, span, length, height, weight, crew number, maximum speed, service ceiling, normal range and armament. There is also a section on British aircraft in action, which includes accounts of outstanding exploits by the pilots of different types. John Frayn Turner, the well-known aviation author, has chosen the pictures and provided the text.
Vintage Airfix Review:
An absolute must for any aeronautic enthusiast or WWII historian. The amount of detail on a huge amount of aircraft of the era is outstanding and the way it's presented makes it the perfect base for further research on a specific aircraft.
All the images, both black and white and colour are of a superb quality. The section on British aircraft in action, including accounts of pilots exploits, is fascinating.
This is the kind of book that, as a boy, I would take with me everywhere and bore my parents with. I loved it.