Enemy Coast Ahead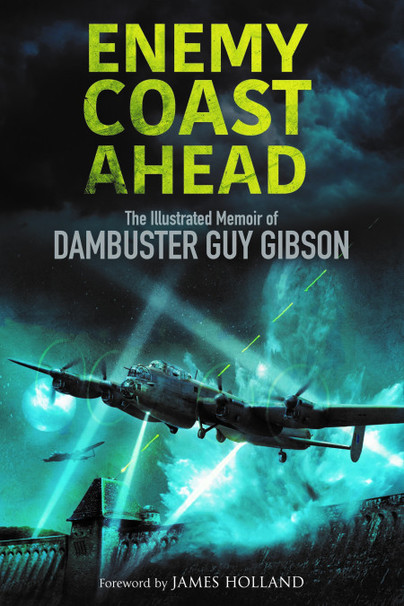 The Illustrated Memoir of Dambuster Guy Gibson
By Guy Gibson, Edited by Dr Robert Owen, Foreword by James Holland
Description:
Prior to World War Two, Wing Commander Guy Gibson joined the Royal Air Force. In 1944, he wrote down his experience of serving in the RAF.
Aged just 25, Gibson had completed two full tours, each of 30 operations, with Bomber Command, and had led the now-famous Dam Busters raid against the dams of the Ruhr Valley in May 1943. He died aged 26 in 1944, when his Mosquito crashed near Steenbergen in the Netherlands.
Gibson's story is an incredible one. He struggled daily to work the Handley Page Hampden, and then the Avro Manchester, flying both into enemy airspace with great difficulty. He goes into detail on this, describing the troubles facing him, and how he managed to overcome them.
He also addresses the rapid professionalisation of the Bomber Command. At the start of the war, they seemed ill-equipped and unprepared to confront Germany, but they grew in confidence and stature, to represent one of the defining units of the Second World War. Gibson recounts this change.
Vintage Airfix Review:
As a kid, the Dam Busters film was one of my favourites. Therefore, I am saddened to say that I had never read Guy Gibson's memoirs. Well… I have now and it is everything I had hoped it would be when I first picked it up.
An enthralling, moving story with, in places, a touch of wartime humour which is to be expected from someone so young thrown into war and the horrors it thrusts on people living in it.
Now I am more aware of Guy Gibson the human and have a better understanding of who he was, before and after that one mission he is best known for.
Highly recommended.