Heathrow Airport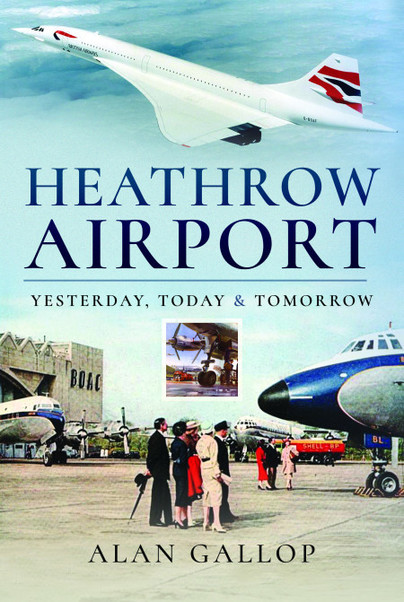 Yesterday, Today and Tomorrow
By Alan Gallop
Description:
Love it or loathe it, Heathrow is the United Kingdom's largest and most important airport by a distance. It currently serves over 190 routes to more than 80 countries. Over £100 billion of imports and exports are handled every year, making it the UK's primary port by value.
This fascinating book traces the often controversial development of the airport over the last 70 years from the most humble of beginnings. Thanks to the author's in-depth knowledge the arguments for and against the building of a third runway are thoroughly and objectively described. There have been, and indeed still are, those who advocate building a brand new hub airport for London but it is a fact that Heathrow has long been the cornerstone of the local economy, providing jobs for over 70,000 staff.
This entertaining, controversial and superbly illustrated book is about much more than the bitter third runway battle. It contains many amusing anecdotes and a wealth of statistics that serve to make Heathrow such a key part of the country's infrastructure.
Vintage Airfix Review:
I found this book to be very informative and well written, and it was a fantastic look at the history of Heathrow Airport. Some of what was contained in this book was familiar to me, but I found a great deal of it new to me.
As a child, I dreamed of adventures in distant lands having arrived in the plane I had just constructed from a kit purchased from Heathrow while watching planes taking off and landing there. I have modeled many of the aircraft mentioned, as I am sure many others have done.
Both the a dreamy south London lad I was and the man I am now enjoyed this book Immensely.