Tank Craft 16: T-54/55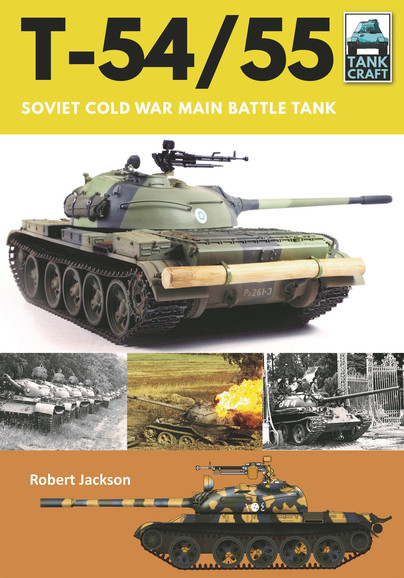 By Robert Jackson
During the Cold War, the T-54/55 series of tanks represented the most serious threat to Nato land forces in Europe. Available in huge quantities, it formed the core of the Warsaw Pact armoured warfare doctrine, which envisaged massed tank attacks against the weakest point in Nato's front-line defences.
Yet the T-54/55 could be stopped by smaller numbers of tanks which had the benefit of better technology and training, as was demonstrated during the Yom Kippur War of 1973 when Israeli tanks dealt out appalling punishment to T-55s of the Syrian army. Despite these limitations, the T-54/55 was one of the most successful tanks ever produced, and this volume in the TankCraft series by Robert Jackson is the ideal introduction to it.
As well as tracing the history of the T-54/55, his book is an excellent source of reference for the modeller, providing details of available kits and photographs of award-winning models, together with artworks showing the colour schemes applied to these tanks. Each section of the book is supported by a wealth of archive photographs.
Vintage Airfix Review:
Charting the main variants of the Russian T54 and T55 tanks, of which I was shocked to find out how many where built, this book is a great source of information for the AFV modeller.
The historical sections are in a chronological order, the main variants are explained and the example builds are of a very high standard.