Tank Craft 15: Chieftain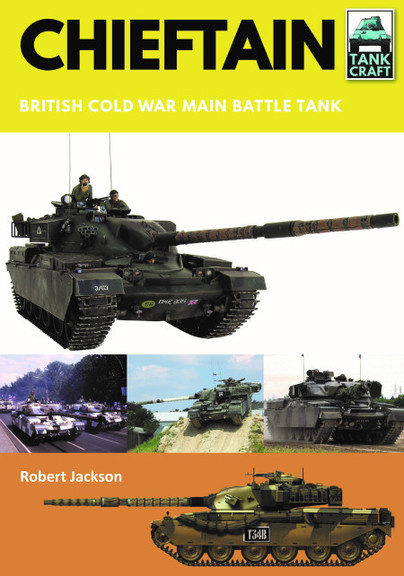 By Robert Jackson
The British Chieftain – designed in the late 1950s as the replacement for the Centurion – was perhaps the best main battle tank in service with Nato during the 1960s and 1970s. Its 120mm rifled main gun and advanced armour made it one of the most formidable tanks of its time, and Robert Jackson's book is an authoritative introduction to it.
Although it was intended to fight Soviet armour on the plains of northern Germany, it was in the heat and sand of the Middle East that the Chieftain fought its major battles during the Iran–Iraq War of the 1980s, and it proved to be very effective during the Gulf War of 1991. Variants of the Chieftain were exported to Iran, Oman, India, Kenya and Nigeria, and its chassis was adapted to fulfil a variety of tasks, including armoured recovery and bridge-laying
As well as tracing the history of the Chieftain, Robert Jackson's work provides an excellent source of reference for the modeller, providing details of available kits and photographs of award-winning models, together with artworks showing the colour schemes applied to these tanks. Each section of the book is supported by a wealth of archive photographs.
Vintage Airfix Review:
So much history and detail in so little pages… Military modellers will love this book. If you've built a Chieftain kit before, you'll love the extra knowledge you're gain and will want to build another. If you haven't built a Chieftain kit before, you'll have ideas, examples and the information you're need to build a superb model of a superb machine.