Tank Craft 20: Tiger I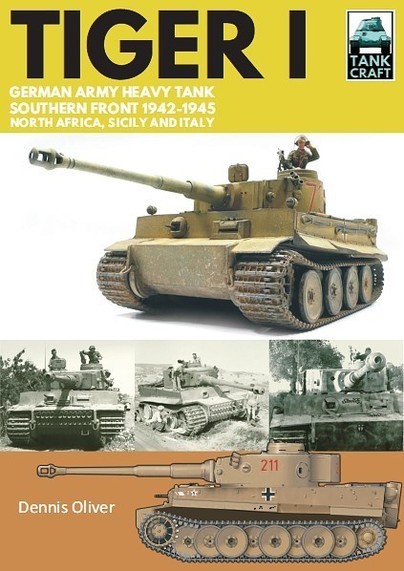 By Dennis Oliver
When at Hitler's insistence the first Tiger I tanks went into action in Tunisia in December 1942 they rapidly gained a formidable fighting reputation despite their lack of reliability and the small number deployed. With its heavy armour and 88mm gun, it outclassed all the Allied tanks then in service and forced the Allies to accelerate the introduction of improved anti-tank guns and tanks that could match the Tiger in terms of firepower and protection.
In this, his second volume in the TankCraft series on the Tiger, Dennis Oliver uses archive photos and extensively researched colour illustrations to examine the Tiger tanks and German army units that first took them into combat in North Africa and then operated them as they fell back through Sicily and Italy between 1943 and 1945.
A large part of the book showcases available model kits and aftermarket products, complemented by a gallery of beautifully constructed and painted models in various scales. Technical details as well as modifications introduced during production and in the field are also examined providing everything the modeller needs to recreate an accurate representation of the tanks that made such an immediate impact on the southern front during the Second World War.
Vintage Airfix Review:
The Tiger I is, and always has been, a favourite for military vehicle modellers. If you are one of these modellers, this book will be an invaluable addition to your reference library.
With it's clear and informative campaign timeline, colour illustrations and showcase models, with aftermarket products. It's also inspirational for your next Tiger build.