The Reich Intruders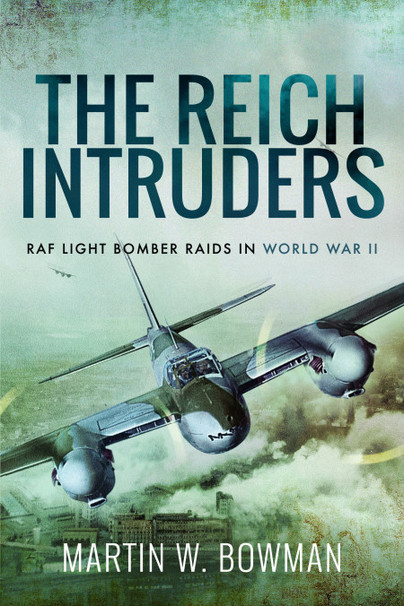 By Martin Bowman
This is the story of 2 Group RAF during World War II. Much of it is told by the men who flew the Blenheim, Boston, Mitchell and Mosquito aircraft that carried out many daring daylight and night-time raids on vitally important targets in Nazi occupied Europe and Germany. These were not the famous thousand bomber raids that hit the wartime headlines, but low-level, fast-moving surprise raids flown by small formations of fleet-footed and skilfully piloted twin-engine light bombers. Their targets were usually difficult to locate and heavily defended because of their strategic importance to the Nazis. 2 Group also played a vital part in the invasion of Europe both before and after D-Day. Often they would fly at wave-top height across the English Channel or North Sea to avoid detection and then hedge-hop deep into enemy territory to deliver their precision attack. Enemy fighters and anti-aircraft fire were a constant risk. This is a remarkable story of skill and bravery by a little known branch of the RAF.
Vintage Airfix Review:
Covering the light bombers of 2 Group in WWII, this book from air war historian Martin Bowman brings a high level of detail and first-hand accounts of the twin engine, low level bombers such as the Blenheim, Boston, Mitchell and Mosquito that have been largely forgotten.
After reading this you'll look at these bombers with a whole new respect. The stories of low-level raids from the crews leave you in awe.
It's a very interesting, authoritative, and in places, sobering read.