Panther Tanks: Germany Army and Waffen-SS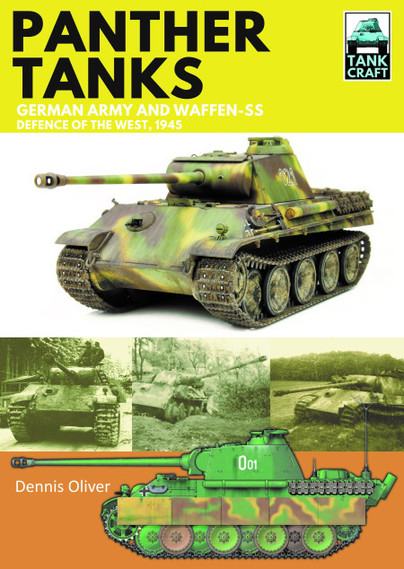 By Dennis Oliver
In late 1944 and 1945 the Panther tank played an important role in Germany's desperate efforts to stem the Allied advance on the Western Front. The Panther, perhaps the best armoured vehicle produced by Germany during the Second World War, was a key element in the Wehrmacht's defensive tactics, in rearguard actions and counter-attacks, and it took a prominent part in the last German offensive of the war, in the Ardennes during the Battle of the Bulge.
So it is an ideal subject for Dennis Oliver's latest volume in the TankCraft series. He uses archive photos and extensively researched colour illustrations to examine the Panther tanks and units of the German army and Waffen-SS panzer battalions that struggled to resist the Allied onslaught.
A key section of his book displays available model kits and aftermarket products, complemented by a gallery of beautifully constructed and painted models in various scales. Technical details as well as modifications introduced during production and in the field are also examined providing everything the modeller needs to recreate an accurate representation of these historic tanks.
Vintage Airfix Review:
The Panther Tank has long been a favourite of scale modelers and, with this book in hand, you'll be wanting to build more.
The book has everything we've come to expect from the Tank Craft series, historical facts, camouflage reference, model showcases, and of course, well written and illustrated. All the great kits are covered here including the Airfix 1/76 scale kit (it had to really). Some of the larger scale kit in the showcase are superb.