Land Craft 1: The Jeep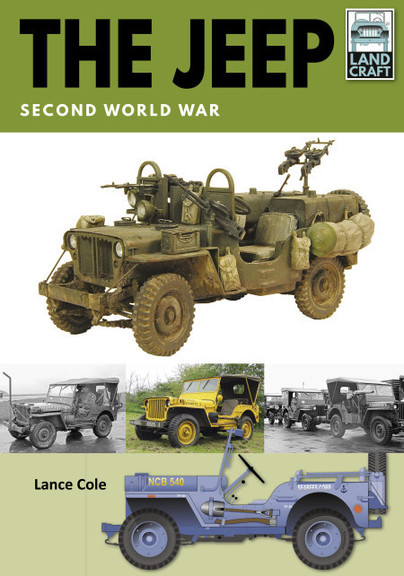 By Lance Cole
The Second World War Jeep was one of the most famous and influential military vehicles of all time, and over 600,000 were produced. It served with all the Allied forces during the war on every front and it has been the inspiration behind the design of light, versatile, rugged military and civilian vehicles ever since. In this, the first volume in Pen & Sword's LandCraft series, Lance Cole traces the design, development and manufacturing history of the Jeep and describes its operational role within the Allied armies.
A selection of archive photographs showing the Jeep in service in European and Pacific campaigns gives a graphic impression of how adaptable the Jeep was and records the variety of equipment it could carry. The book is an excellent source for the modeller, providing details of available kits, together with specially commissioned colour profiles recording how the Jeeps used by different units and armies appeared.
Lance Cole's introduction to the Jeep is necessary reading and reference for enthusiasts and modellers.
Vintage Airfix Review:
This is the first in the new LandCraft series and what a great start it is. The Jeep is a very versatile vehicle which, in turn, makes it a great subject for modellers. This book has some superb 1/35 scale showcases. Along with this is everything you need to know about the development of this ground-breaking vehicle.
A must have reference book for modellers.