AV-4106 The Bell X-1 "Glamorous Glennis" Automatic Limited
Limited Edition
The Bell X-1 collection is available at AVI-8. Get 20% off on Full-Priced Watches with code – VintageAirfix20
AVI-8 proudly presents the Bell X-1 "Glamorous Glennis" Automatic Limited Edition, an enthralling tribute to the revolutionary X-1 aircraft #46-062, renowned for being piloted by Chuck Yeager. In collaboration with Bell Aircraft Company, now known as Bell Textron, AVI-8 introduces a timepiece that captures the legendary essence of the iconic aircraft.
The First Supersonic Flight
Etched in aviation history, the Bell X-1 achieved the first human-piloted supersonic flight on October 14, 1947, with Yeager at the helm over California's Mojave Desert. This historic milestone not only pushed the
boundaries of flight speed but also laid the foundation for future supersonic exploration.
In a serendipitous alignment of history, the AVI-8 Bell X-1 "Glamorous Glennis" Automatic Limited Edition is set to launch on the 14th of October 2023 – commemorating the very anniversary of this groundbreaking flight. This timepiece pays homage to that momentous event, bringing together the past and present in a truly exceptional tribute.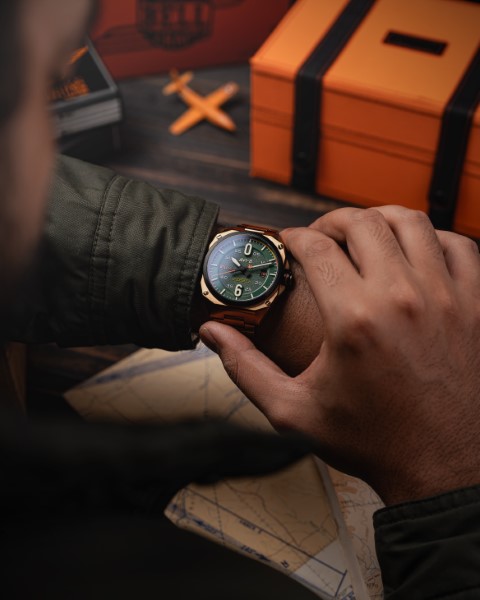 Crafted with Precision
Mirroring the aircraft's utilitarian design, the Bell X-1 "Glamorous Glennis" Automatic Limited Edition features a robust 316L stainless steel case accompanied by a vivid orange aluminum bezel, reminiscent of the aircraft's distinct paintwork. The dial pays homage to the X-1's cockpit instrumentation with oversized Arabic hour indexes, while the hands draw inspiration from altimeters and speed indicators. A scratch-resistant sapphire lens ensures a clear view of the dial, generously coated with Swiss Super-LumiNova for enhanced visibility in low-light conditions.
Engineered for Performance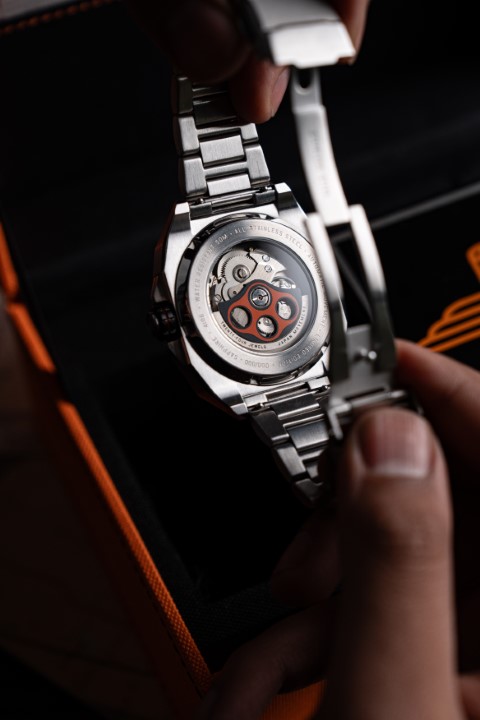 Driving the timepiece is the dependable Seiko TMI-NH35 automatic movement, adorned with a custom-shaped rotor displaying artwork inspired by the X-1's jet engines—visible through the exhibition case back. The watch includes a solid articulated H-link tapered bracelet and an additional custom rubber and
leather strap, offering practical versatility.
A Special Presentation
Packaged in an elegant field box, the Bell X-1 "Glamorous Glennis" Automatic Limited Edition arrives with a miniature X-1 model on a standalone base, showcasing both the watch and the model aircraft. Each colourway is a limited edition of 150 pieces only, adding to the exclusivity of this release. Additionally, each watch is accompanied by a limited-edition Bell X-1 cap, enhancing the collector's experience.
The Bell X-1 collection is available at AVI-8. Get 20% off on Full-Priced Watches with code – VintageAirfix20