M29 Weasel Tracked Cargo Carrier & Variants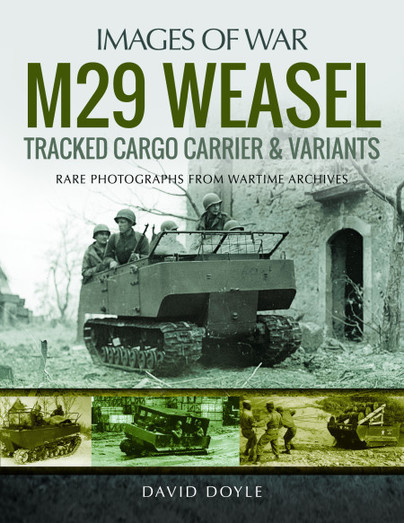 By David Doyle
Conceived as part of a Top Secret project to disrupt Nazi Germany's atomic bomb program, the hastily developed Studebaker Weasel went on to one of, if not THE most successful of the wartime all-terrain vehicles. Designed with light weight to facilitate both air-dropping and efficient, high-speed operation in the snow, the vehicles were soon found to have excellent performance in the mud. Always amphibious, the later models, the M29C, were equipped with flotation tanks on each end and dual rudders in the rear for even more efficient operation in the water. Weasels were used on numerous fronts during WWII, were once again deployed in Korea, by the French in Vietnam, and numerous outposts during the Cold War. These pages provide an overview of the development, and a detailed look at the deployment and the machines themselves, of these iconic, all-terrain vehicles.
Vintage Airfix Review:
A perfect reference book for an AFV modeler. As part of the Images of War series it has the expected images of the M29 and its variants in action. It also has some close-up, colour images of 2 particular variants showing invaluable detail at various angles.
The historical information on the development of the Weasel is fascinating but unfortunately a little repetitive.