British Leyland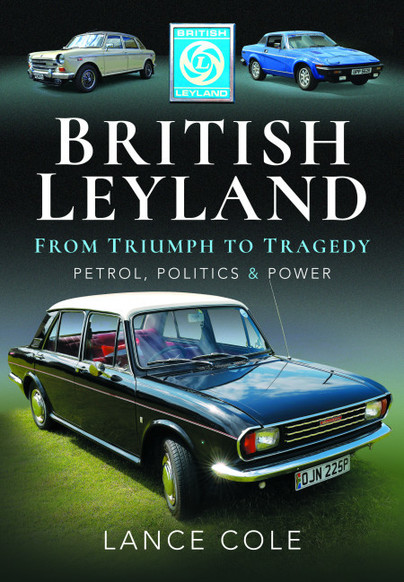 By Lance Cole
What really happened at British Leyland (BL)? Was it 'just' the cars, or were other factors vital to the story? Who really was to blame for BL and MG Rover's death?
The 'truth' about BL is deeper than its cars – were ultra- Left-wing plots to topple BL and British society real? Did secret deals and political intrigue really exist? Was it Labour or Conservative powers who 'killed' BL, or was it BL itself? How was it that BL's design genius was hobbled?
Author Lance Cole lifts the bonnet on BL and presents a forensic yet easy to read new analysis in a story of BL, its cars, and the era of their motoring as powers on the political Left and Right waged war, sometimes even with themselves.
Here is a book about cars and more, a conversation on all things BL: this is a new account of a classic British story told across a trail of evidence in a British industrial and political drama.
Many mistakes made BL, but some of the cars were superb, the designs of genius, the engineering excellent; it is just that we have either forgotten, or been brainwashed into believing the worst.
In a BL book like no other, written by a classic car fanatic with a background in industrial design, automotive, and wider journalism, this story lifts the lid on BL's cars and more. The author also adds inside knowledge from time working in the motor industry.
Lance Cole tells the deeper BL story across the era of its greatest successes and its biggest failures.
Vintage Airfix Review:
"Well I didn't know that!"… That's what I found myself saying a lot while reading this book. I and my father have owned many BL cars, and I remember all the strikes as I was growing up. But I didn't have any idea just how long BL had "issues" and the cause of them.
This book has a lot of political references, which I personally have no interest in. But that's all part of the BL story. So, it's very relevant for this book.
As an historical reference book of the largest British producer of cars in the history, and its ultimate downfall. This book is an absolute must.