Airfix Build & Convert
In 2011 SAM Limited, under licence from SAM Publications, started to produce a series of books squarely aimed at building and converting Airfix kits. There are currently 7 books in the Classic Plastic Series.
You can still find secondhand copies of the Airfix Build & Convert books on eBay UK or Amazon UK, Sometimes, they can be found in flea markets and used book shops.
---
Airfix Build & Convert 1 – Military Models
– By Tom Cole
First Published 2011
The Airfix range of "military vehicles" began in 1960 with the Bristol Bloodhound Surface to Air Missile which was released originally as part of their expanding aircraft range. Whilst the Bloodhound was technically an 'aircraft' and the Land Rover included in the kit has only a passing resemblance to anything that ever passed through this iconic British car plant, this is seen as the first 'military vehicle kit' released by Airfix and the range has been expanding, albeit at varying rates ever since. The quality of these kits has always been variable with some very good ones and some generally quite poor but all benefit from some extra detailing work.
---
Airfix Build & Convert 2 – Circuits & Bumps
– By Mike Grant
First Published 2012
Mike Grant's 'Circuits and Bumps' series has been the most enthusiastically acclaimed material ever to run in Scale Aviation Modeller International. Combining classic kits with simple but effective techniques, Mike has produced a series of show-stopping models from an assortment of vintage Airfix toolings with very little recourse to after market products. The step-by-step guides are superbly photographed, each build demonstrating a specific technique and each article summerised in a 'How To' page that is both clear and concise. The overall content and presentation has excited enthusiastic comment from both sides of the Atlantic, and we have been inundated with requests to see the material in book form, where more space can be given to each model, and the excellent quality of the work involved can better be appreciated. If you are a beginner, an intermediate or even consider yourself an expert modeller, this book has something for you – be it new ideas, new ways to solve problems, or simply new ways to look at some of those old kids you built when you were young.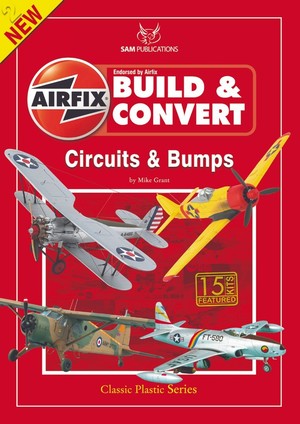 ---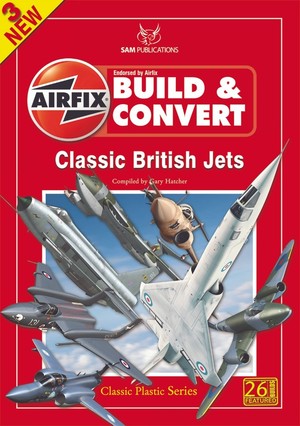 Airfix Build & Convert 3 – Classic British Jets
– By Gary Hatcher
First Published 2013
This third volume in the series looks at modelling iconic British jet aircraft types with a selection of model builds and projects taken from the archives of Scale Aviation Modeller International. Covering a variety of scales, techniques, and accessories, the features vary from quick out-of-the-box builds to in-depth conversions and super-detailing. It is an excellent guide to making the best of the best and most enduring British aircraft designs from the post-war era.
---
Airfix Build & Convert 4 – Beyond the Box
– By Mike Gran
First Published 2013
This second collection of Mike Grant's stunning 'How To' articles continues showing how a little ingenuity and basic know-how can go a long way to improving a basic model aircraft kit without recourse to an excess of expensive aftermarket products. Beyond the Box draws on more archive material from Scale Aviation Modeller International Magazine and with this usual concise explanations and beautiful photography Mike takes more Classic kits and shows how you too can turn them into show-stoppers.
---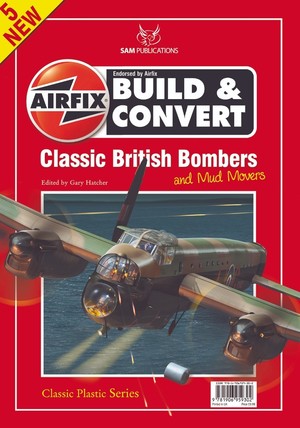 Airfix Build & Convert 5 – Classic British Bombers
– By Gary Hatcher
First Published 2013
With the 76th anniversary of the famous Dambusters raid upon us, the immortal Avro Lancaster will rightly be remembered for the role it played in the bomber offensive, but the heritage of BOMBER COMMAND, and the lineage of its aircraft extends both backwards before that epic nigh, and forwards to the present ,to the future and beyound. Drawing upon the limitless talents of SAM Publications' contributors, Build & Convert #5 takes a look back at some of the Lancaster's antecedents and contemporaries and, more tellingly, some of those aircraft that cast off their war paint and underwent postwar conversion to airliners and transports. But the story doesn't end here. Despite their sleek apperance and aggressive lines more modern types such as the sleek Jaguar and the Tornado GR 1 were designed as bombers – for an age of precision strikes and surgical targeting, and these modern day 'mud movers' take their place in this latest engrossing title besides the four-engined heavies and twins of the Second World War. Another not to be missed helping of modelling and aviation expertise from this unique series.
---
Airfix Build & Convert 6 – Aviation Classics
– By Gary Hatcher
First Published 2013
Once again Build & Convert takes a journey through the Scale Aviation archives, this time bringing you a selection of aviation legends in scale, and offering a real cross-section of material from the best-selling magazine. Ranging from the Avro York to the Sopwith Pup, with rotary-winged and civil aviation for good measure, this latest compendium reflects not only the breadth and diversity of the magazine's contents, but also the eclectic nature of the Airfix catalogue, from which legendary repository the featured kits are drawn.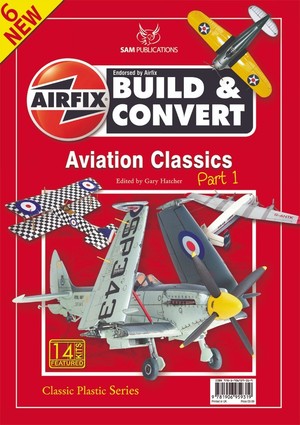 ---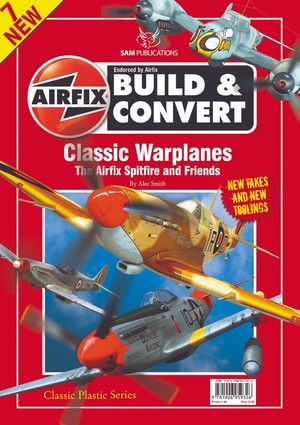 Airfix Build & Convert 7 – Classic Warplanes
– By Alec Smith
First Published 2013
This Latest episode of Build and Convert offers a selection of newly-commissioned articles by prolific modeller and IPMS Stalwart Alec Smith, taking a look at some of 'tomorrows classics' – new toolings of old favourites, brought up to date by the manufacturer – along with one or two original toolings to compare and contrast. Alec's work will be familiar to many from his involvement with IPMS Brampton and the Latin American Aviation SIG, and he is a regular on the show circuit. As a modeller he knows all the tricks and techniques and adds a few of his own ideas into the mix to demonstrate that whilst modern injection moulding techniques may have improved the plastic, there is still scope for adding those personal touches and taking a kit just that little way beyond the box, stamping your mark on it, and making it your own.
---
Another series of book aimed at Airfix modelers was Airfix Magazine Annual for Modellers – 7 hardback annuals produced in the 1970s by Patrick Stephens Limited in association with Airfix Products Limited. written by experts and edited by Airfix Magazine staff.