The First Helicopter Boys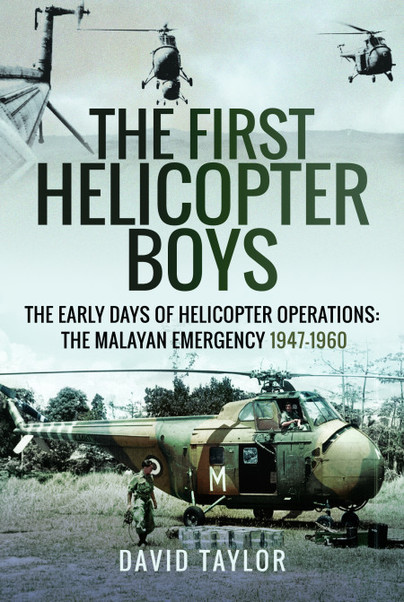 By David Taylor
The Indonesian Confrontation that raged from 1963 to 1966 stemmed from Indonesia's opposition to the creation of Malaysia. Fighting in the challenging jungle terrain of Borneo and in the countryside straddling the Malaysia/Indonesia border, where there were few roads, posed significant logistical challenges to both sides. That the conflict was ultimately a victory for the Commonwealth forces was in due in no small part to the fact that they enjoyed the advantage of vastly superior helicopter resources and better trained crews – many of which were provided by British units.
During the Confrontation, many of these vital helicopter assets were flown by pilots and crews who had gained their knowledge and experience first-hand during the Malayan Emergency, one of the Cold War's first flash-points which had begun in 1948.
Without doubt, the Malayan Emergency marked the formative years of the RAF's and Royal Navy's helicopter operations – the very early days in fact, when equipment and knowledge were much more basic. It was a time when operational procedures were still under development, even though the helicopters were already being flown on front line service.
Told in the main through their own words, by the RAF and Royal Navy air and ground crews involved, this is the story of how these 'guinea pigs' undertook many of Britain's first rotary wing combat operations and, therefore, cemented their rightful place in the history of the helicopter.
Vintage Airfix Review:
A fascinating insight into the early days of helicopter development and its use in the challenging terrain of Malaysia/Indonesia. Through the words of personnel from the time and David's superb writing, you get a real sense of the issues the early machines had, and the resourcefulness used in a Jungle situation.
I'm not sure some of the ways these machines were maintained in the Jungle would be allowed today. As an example, changing a wheel while the pilot maintains a steady hover!