An Eagle's Odyssey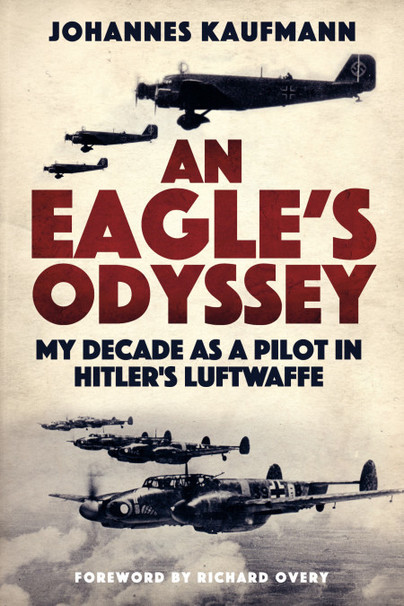 By Johannes Kaufmann, Foreword by Richard Overy, Translated by John Weal
'I realised that this brief but abortive sortie was to be the final mission of my Luftwaffe flying career.'
Johannes Kaufmann's career was an exciting one. He may have been an ordinary Luftwaffe pilot, but he served during an extraordinary time, with distinction. Serving for a decade through both peacetime and wartime, his memoir sheds light on the immense pressures of the job.
In this never-before-seen translation of a rare account of life in the Luftwaffe, Kaufmann takes the reader through his time in service, from his involvement in the annexation of the Rhineland, the attack on Poland, fighting against American heavy bombers in the Defence of the Reich campaign. He also covers his role in the battles of Arnhem, the Ardennes, and the D-Day landings, detailing the intricacies of military tactics, flying fighter planes and the challenges of war.
His graphic descriptions of being hopelessly lost in thick cloud above the Alps, and of following a line of telegraph poles half-buried in deep snow while searching for a place to land on the Stalingrad front are proof that the enemy was not the only danger he had to face during his long flying career.
Kaufmann saw out the war from the early beginnings of German expansion right through to surrender to the British in 1945. An Eagle's Odyssey is a compelling and enlightening read, Kaufmann's account offers a rarely heard perspective on one of the core experiences of the Second World War.
Vintage Airfix Review:
Not many memoirs get my full attention, I tend to get bored with them. But this… WOW… It's a griping read, a true page-turner. A highly recommended read for anyone, not just the aviation or WWII enthusiast.