D-Day Dakotas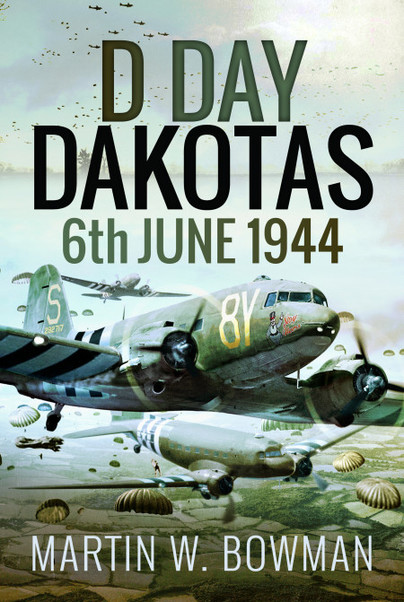 By Martin Bowman
On 18 December 1935 when the first flight of the Douglas DC-3 took place, few could have imagined that it would become one of the world's most celebrated aircraft of all time, not just as a commercial airliner but also as the C-47 military transport. When production ceased in the summer of 1945, a total of 10,926 had been built.
This wonderfully versatile aircraft played a significant part in airborne operations around the world; but perhaps its most notable employment occurred during the June 1944 Normandy campaign. This important episode within the wider history of 'D-Day' is enlivened here in classic fashion by Martin Bowman, in a narrative that features both extensive historical notes as well as deeply personal accounts of endurance and individual gallantry.
This amplified account of events as they unfolded in the skies above France on D-Day (5/6 and 6/7 June, 1944) reveals the invaluable contribution these workhorses of World War II made to the overall success in Normandy. It follows the author's comprehensive five part work published by Pen & Sword (Air War D-Day) that included a multitude of personal military accounts from both Allied and German personnel who took part in Operation 'Overlord' and the Normandy campaign.
Vintage Airfix Review:
The Airfix Dakota kits, in its various incarnations, has always been a favourite. This beautiful aircraft has been a workhorse for many years and there are still some in civil service now and there's always a Dakota at most air shows.
In WWII it really came into its own and Martin Bowman has superbly documented it's role, in fantastic detail.
This book is highly recommended, and I would suggest getting this book and an Airfix kit together. Reading this book will bring a new dimension to your creativity and appreciation of one of the best aircrafts to ever be built.