The English Electric Lightning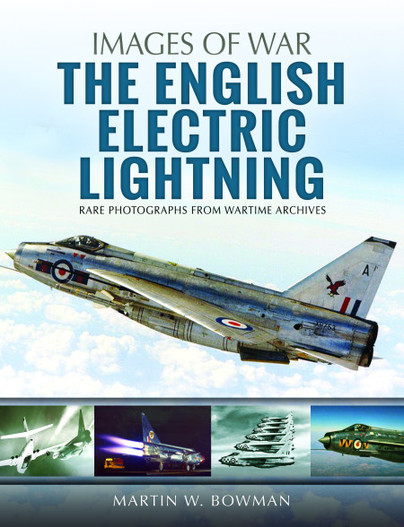 By Martin Bowman
The early 1950s were a boom time for British aviation. The lessons of six years of war had been learned and much of the research into jet engines, radar and aerodynamics had begun to reach fruition. In Britain, jet engine technology led the world, while wartime developments into swept wing design in Germany and their transonic research programme were used to give western design teams a quantum leap in aircraft technology.
The English Electric Lightning emerged at this time. This supersonic fighter aircraft of the Cold War era is perhaps best remembered for its amazing take-off performance, its exceptional rate of climb and its immense speed. Here, Martin Bowman takes us on a photographic journey, illustrating the various landmarks of the Lightning's impressive operational history.
Vintage Airfix Review:
When I first saw this book, it sparked a memory of the first time I heard the sound of the Lightning and, it would appear, it isn't just me. In the first few pages, the unique sound of the Lightning is mentioned.
This book, from the Images of War series, has all that you would expect. Great images and details of variants and missions.
From a modeller's perspective, I would love to have seen some colour images in here. But as an aircraft enthusiast it's a great addition to my library and memory.