All these titles are available to purchase from Pen and Sword.
Contents:
-
The Hayling Island Branch
- By John Scott-Morgan..
-
The Historical Dictionary Railways in the British Isles
- By David Wragg..
-
The History of The Channel Tunnel
- By Nicholas Faith..
-
The Hixon Railway Disaster
- By Richard Westwood..
-
The L.B.S.C.R. Brighton Atlantics
- By James S Baldwin..
-
The Leicester Gap
- By Michael Vanns..
-
The Light Railways of Britain and Ireland
- By Anthony Burton, John Scott-Morgan..
-
The Locomotive Pioneers
- By Anthony Burton..
-
The London Bendy Bus
- By Matthew Wharmby..
-
The London DMS
- By Matthew Wharmby..
-
The London Enviro 400
- By Matthew Wharmby..
-
The London Leylands
- By Jim Blake..
-
The London LS
- By Matthew Wharmby..
-
The Modified Bulleid Pacifics
- By Tim Hillier-Graves..
-
The National Rifle Association Its Tramways and the London & South Western Railway
- By Christopher Bunch..
---
By John Scott-Morgan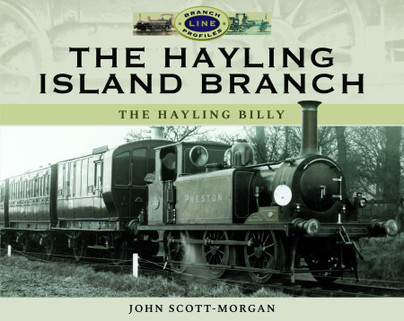 Description:
The Hayling Island Branch was one of Britain's most iconic sea side lines, connecting Havant with Hayling Island via Langston Harbour. Opening in 1865 for freight and 1867 to passenger traffic, it was after a few years of local control, managed and operated as part of the London Brighton & South Coast Railway, who were responsible for its upkeep until the railway grouping in 1923, when it became a part of the Southern Railway. The railway had a colourful and bucolic existence, with trains headed by the attractive Stroudley Terrier class tank locomotives and a collection of vintage carriage stock. In 1948 the branch became part of the Southern Region of British Railways, carrying on as a local and at times heavily used branch line, until its closure in November 1963. Today the lines track bed is a walking path from end to end, with only the former goods shed at Hayling Island to show the visitor any tangible evidence of the railways existence.
Vintage Airfix Review:
No review currently available.
The Historical Dictionary Railways in the British Isles
By David Wragg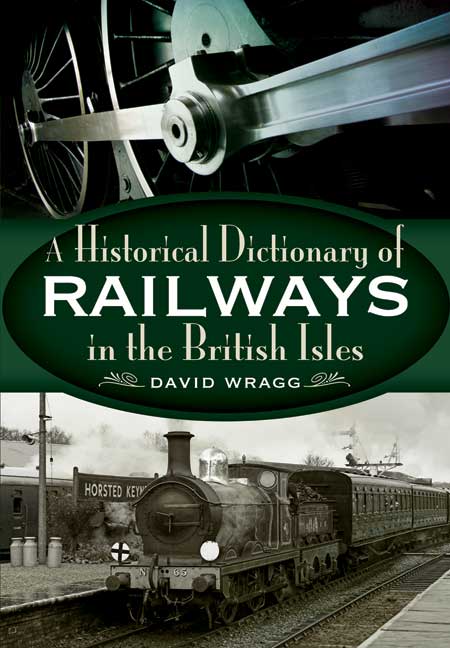 Description:
Railways played a key role in Britain's social, economic and industrial history. These companies have long gone, but all over the country relics remain to remind us of that pioneering age. David Wragg's Historical Dictionary of Railways in the British Isles is a comprehensive, single-volume reference guide to the old railway companies and their heritage. He provides brief histories of the companies and their many-sided activities, and he gives biographies of the men who created the rail network. He covers what is now the Irish Republic and Northern Ireland as well as the Channel Islands and the Isle of Man. His book is essential reading and reference for enthusiasts of every region and period of railway history.
Vintage Airfix Review:
No review currently available.
The History of The Channel Tunnel
By Nicholas Faith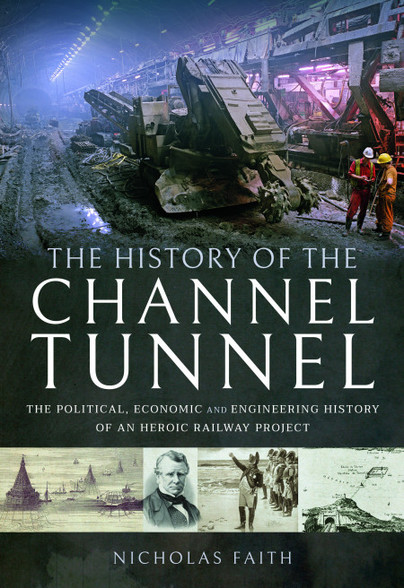 Description:
The Channel Tunnel has been one of history's most protracted, and at times acrimonious, construction projects.
From the paranoia of the late eighteenth and early nineteenth centuries, when there was a fear that foreign hordes would rush through the tunnel and invade Britain, to the lethargic attempts in the late nineteenth and early twentieth centuries, it's a miracle that this great feat of engineering was ever constructed at all.
Nicholas Faith, has delved into the archives and researched the fascinating truth about this project, that took so long to authorise and construct.
The author has found material in the archives, both in Britain and abroad, that has not been previously published or seen, outside a closed group of people.
Vintage Airfix Review:
No review currently available.
By Richard Westwood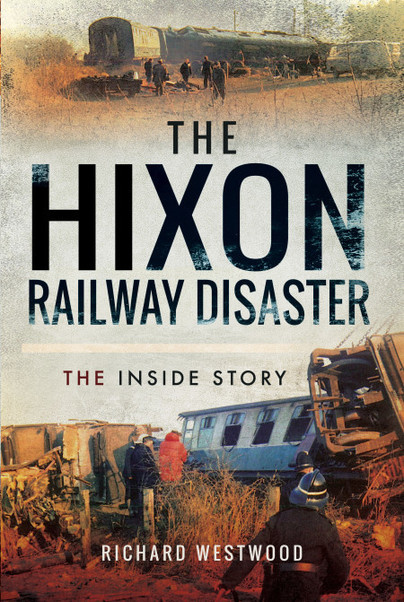 Description:
This is the shocking true story behind the botched introduction of Automatic Half-Barrier level-crossings into Britain.
January 1968 saw the convening of the first Parliamentary Court of Inquiry into a railway accident in Britain since the Tay Bridge Disaster nearly a century before. Why was this? Because Britain's 'Railway Detectives', the Railway Inspectorate, who would normally investigate all aspects of railway safety, were also in charge of the introduction of automatic Continental-style, level-crossings into this country. At Hixon in Staffordshire, one of these newly installed 'robot' crossings on British Rail's flagship Euston to Glasgow mainline, was the scene of a fatal high-speed collision between a packed express train and an enormous, heavily laden low-loader. For once, the 'Railway Detectives' were the ones having to explain their actions, in the full glare of media attention, to an expectant and increasingly worried nation. (There was another awful, fatal collision at an automatic crossing at Beckingham, Lincolnshire, in April of 1968).
Using previously undisclosed information, the author has been able to cast fresh light on to not only the Hixon Disaster, but also the extraordinary story of the largely successful attempts, by British Railways and the Railway Inspectorate of the time, to hide the truth of just how close we came to having dozens of 'Hixons' right across the rail network.
Vintage Airfix Review:
No review currently available.
The L.B.S.C.R. Brighton Atlantics
By James S Baldwin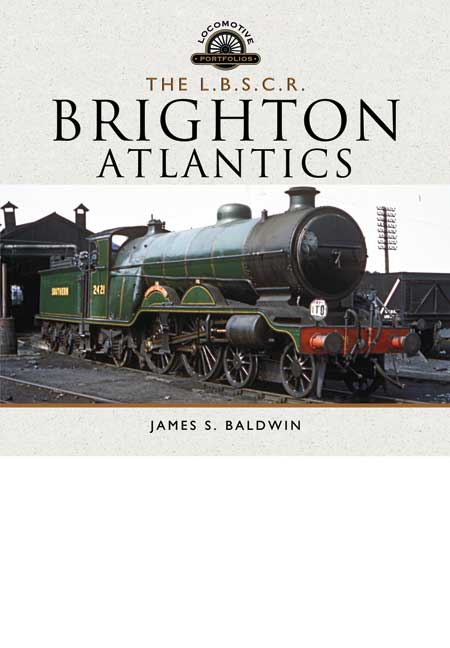 Description:
The Brighton Atlantic locomotives were some of the most handsome machines ever constructed at Brighton Works. They were signed by the D. Earl Marsh, Locomotive Superintendent of the London Brighton and South Coast Railway, and produced as two classes, the H1, introduced in 1905-1906, and the H2, introduced in 1911–1912.
The Brighton Atlantic type has had a following among enthusiasts and model engineers for over a century, with many fine examples of models of these machines being constructed in all scales, both as live steam and electric powered.
Great interest is still there today, with many models of these fine locomotives on show at model engineering exhibitions and on smaller scale Brighton or Southern layouts.
The Bluebell Railway in East Sussex is currently constructing a full-size replica of the last H2 Atlantic (Beachy Head) in a workshop at Sheffield Park, using some parts from the original locomotive and a rescued Great Northern Atlantic boiler.
The project to construct a replica machine has aroused a great deal of public interest in this design of locomotive. At this time there are no books available on the market for anyone who would like to construct a model on, or take an interest in, the replica project on the Bluebell Railway.
Vintage Airfix Review:
No review currently available.
By Michael Vanns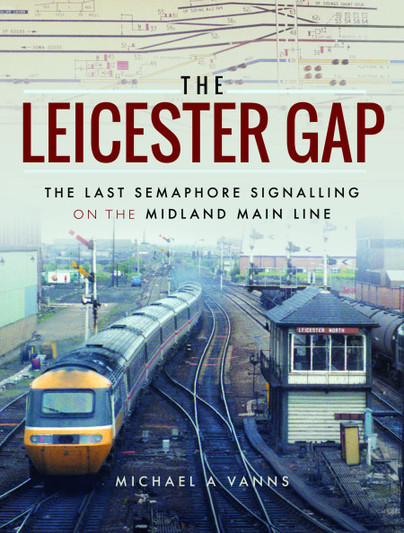 Description:
Until 1987, there was still a busy stretch of British main line railway where traditional Victorian operating practices were used to control the movements of both express passenger and a variety of freight trains.
At the heart of the former Midland Railway main line from St Pancras to Sheffield, the 45-mile section between Irchester in Northamptonshire and Loughborough in Nottinghamshire was equipped with semaphore signals worked from twenty-three mechanical signalboxes. It was the last main line in the country where this once-standard arrangement remained virtually unchanged since the days of steam. This pocket of mechanical signalling was christened The Leicester Gap, because Leicester was to be the site of a new power signalbox, the last in a chain of just five that would control the whole of the Midland Main Line into the twenty-first century.
From 1984 when resignalling work started, to 1987 when it was completed, the author photographed as many trains passing through the Leicester Gap as he could. This book is the result of those efforts.
Vintage Airfix Review:
No review currently available.
The Light Railways of Britain and Ireland
By Anthony Burton, John Scott-Morgan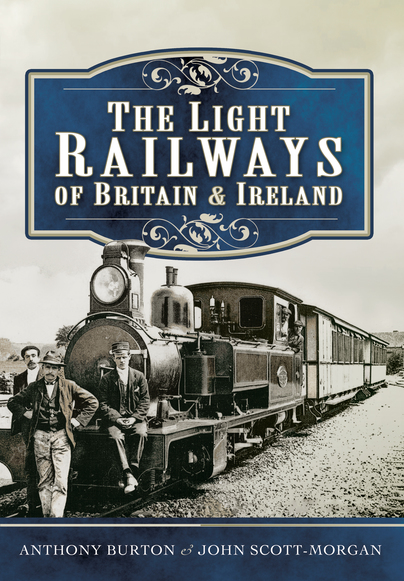 Description:
First published in 1985 by Moorland Press, The Light Railways of Britain & Ireland has remained unavailable for more than twenty-five years, until now. Re-released by Pen & Sword, this is a thorough and engaging book that covers, in depth, the fascinating story of Britain's last railway development, the Rural light railways, constructed as a result of the Light Railways Act 1896.
Rigorously detailed, it charts the overall history of the last great railway boom in Britain – the light railway boom – from 1896, to the beginning of the Great War in 1914. During this period a large number of narrow and standard gauge lines were constructed in both Britain and Ireland, in order to serve and open up areas in both countries that, at the time, lacked adequate transport links. This book tells the story of how these lines were constructed and why, in most cases, they eventually failed, due to post-First World War road competition.
Authored by two highly acclaimed writers of transport history, this is a true testament to, and a timely reminder of, Britain's last railway development.
Vintage Airfix Review:
No review currently available.
By Anthony Burton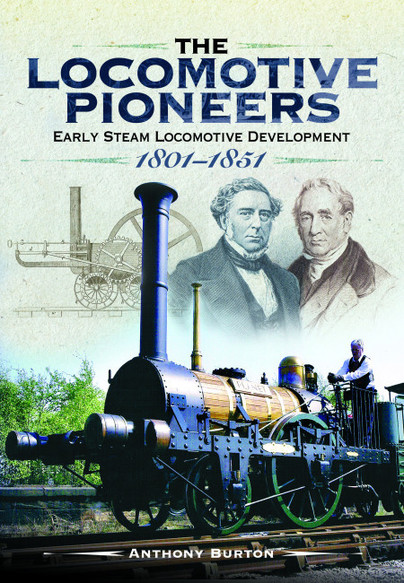 Description:
This fascinating book explores the development of locomotives over the course of fifty years. From Richard Trevithick's first experimental road engine of 1801 up to the Great Exhibition some fifty years later, locomotives have come far in reimagining and reinventing themselves to serve the people and British industry.
The early years showed slow development amongst locomotives: Trevithick's first railway locomotives failed significantly as the engine broke the brittle cast-iron rails. The story is continued through the years when locomotives were developed to serve collieries, a period that lasted for a quarter of a century, and saw many different engineers trying out their ideas; from the rack and pinion railway developed by Blenkinsop and Murray, to George Stephenson's engines for the Stockton & Darlington Railway. The most significant change came with Robert Stephenson's innovative Rocket, the locomotive that set the formula for future developments.
British engineers dominated the early years, although in France Marc Seguin developed a multi-tubular boiler at the same time as Stephenson. The next period was marked by the steady spread of railways in Europe and across the Atlantic. Timothy Hackworth of the Stockton & Darlington railway supplied locomotives to Russia, and his men had an exciting ride to deliver parts by sleigh across the snowy steppes, pursued by wolves. In America, the first locomotives were delivered from England, but the Americans soon developed their own methods and styles, culminating in the Baldwin engines, a type that has become familiar to us from hundreds of Western films.
This is more than just a book about the development of a vital technology, it is also the story of the men who made it possible, from the steadily reliable team of William Buddicom and Alexander Allan, who developed their locomotives at Crewe, to the flamboyant Isambard Kingdom Brunel, whose broad gauge was served by the magnificent engines of Daniel Gooch.
Vintage Airfix Review:
No review currently available.
By Matthew Wharmby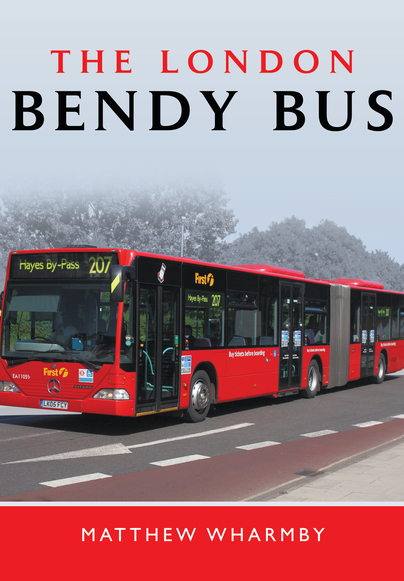 Description:
Between 2002 and 2006 six of London's bus companies put into service 390 articulated 'bendy' buses on twelve routes for transport in London.
During what turned out to be a foreshortened nine years in service, the Mercedes-Benz Citaro G buses familiar on the continent and worldwide earned an unenviable reputation in London; according to who you read and who you believed, they caught fire at the drop of a hat, they maimed cyclists, they drained revenue from the system due to their susceptibility to fare evasion, they transported already long-suffering passengers in standing crush loads like cattle and they contributed to the extinction of the Routemaster from frontline service. In short, it was often referred to as 'the bus we hated'.
This account is an attempt by a long-time detractor of the bendy buses to set the vehicles in their proper context – not quite to rehabilitate them, but to be as fair as is possible towards a mode of transport which felt about as un-British as could be.
Vintage Airfix Review:
No review currently available.
By Matthew Wharmby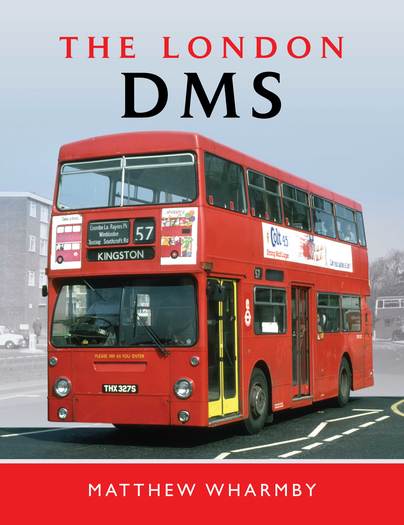 Description:
Vilified as the great failure of all London Transport bus classes, the DMS family of Daimler Fleetline was more like an unlucky victim of straitened times. Desperate to match staff shortages with falling demand for its services during the late 1960s, London Transport was just one organisation to see nationwide possibilities and savings in legislation that was about to permit double-deck one-man-operation and partially fund purpose-built vehicles. However, prohibited by circumstances from developing its own rear-engined Routemaster (FRM) concept, LT instituted comparative trials between contemporary Leyland Atlanteans and Daimler Fleetlines. The latter came out on top, and massive orders followed, the first DMSs entering service on 2 January 1971.
In service, however, problems quickly manifested. Sophisticated safety features served only to burn out gearboxes and gulp fuel. The passengers, meanwhile, did not appreciate being funnelled through the DMS's recalcitrant automatic fare-collection machinery only to have to stand for lack of seating. Boarding speeds thus slowed to a crawl, to the extent that the savings made by laying off conductors had to be negated by adding more DMSs to converted routes!
Second thoughts caused the ongoing order to be amended to include crew-operated Fleetlines (DMs), noise concerns prompted the development of the B20 'quiet bus' variety, and brave attempts were made to fit the buses into the time-honoured system of overhauling at Aldenham Works, but finally the problems proved too much. After enormous expenditure, the first DMSs began to be withdrawn before the final RTs came out of service, and between 1979 and 1983 all but the B20s were sold – as is widely known, the DMSs proved perfectly adequate with provincial operators once their London features had been removed.
OPO was to become fashionable again in the 1980s as the politicians turned on London Transport itself, breaking it into pieces in order to sell it off. Not only did the B20 DMSs survive to something approaching a normal lifespan, but the new cheap operators awakening with the onset of tendering made use of the type to undercut LT, and it was not until 1993 that the last DMS operated.
Vintage Airfix Review:
No review currently available.
By Matthew Wharmby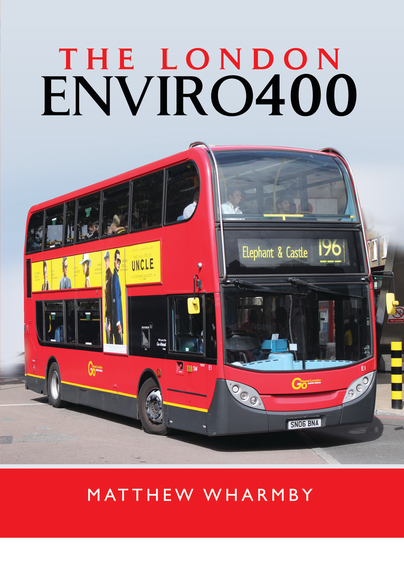 Description:
Developed by Alexander Dennis in 2005 as an all-encompassing replacement for the Dennis Trident and its two bodies, the Plaxton President and Alexander ALX400, the integral Enviro400, immediately sold in large numbers, not least to London operators, which in the next eight years bought over 1,500 of them. Late in the production run, the hybrid E40H was introduced and also made good headway in London, funded largely by environmental grants. Nearly 300 of these are in service in London.
Valid to May 2015, this book finishes by introducing the MMC, the all-new development of the Enviro400 unveiled in 2014 and exemplified in London so far by two batches for Abellio and Metroline.
Vintage Airfix Review:
No review currently available.
By Jim Blake
Description:
LONDON'S FAMOUS RT-TYPE BUSES were an iconic symbol of our Capital city in the 1950s, before being superseded by the Routemasters. Most were built between 1947 and 1954 to replace worn-out pre-war and wartime buses, as well as our remaining trams. More than 7,000 were built in all and although London Transport favoured A.E.C. chassis, which the first batches of RTs had, so pressing was the need for new buses that not enough could be supplied by that manufacturer to match demand. Therefore Leyland Motors were contracted to adapt their Leyland "Titan" PD2 chassis to fit bodies that, for the most part, were identical with those on RTs. The result was the 1,631-strong RTL class, together with the 500 RTWs, which had bodies also built by Leyland to the same general design, were built between 1948 and 1954. Always in a minority compared to the 4,825-strong RT class, these Leyland buses had a character all of their own, perhaps personified by their louder engine note. They also had a reputation for being heavier on their steering than the RTs, making them unpopular with staff, and therefore general withdrawal of them commenced in 1958, taking almost ten years to complete (in November 1968), whereas the RTs soldiered on until April 1979. During the RTL and RTW class buses' final years, Jim Blake was out and about photographing them throughout London. A selection of his photographs of them, most previously unpublished, is presented here. Nearly fifty years after their demise from London's streets, the RTLs and RTWs still have a firm following amongst bus enthusiasts and preservationists alike, and it is to them that this book is dedicated!
Vintage Airfix Review:
No review currently available.
By Matthew Wharmby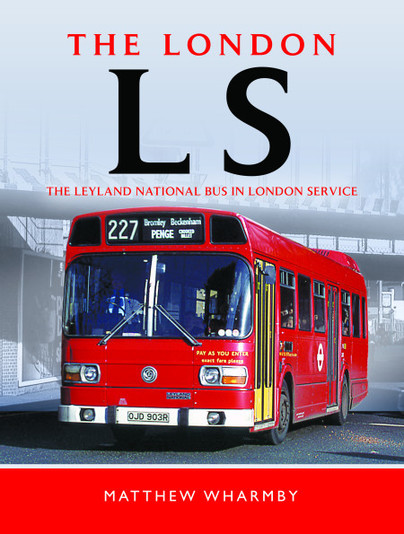 Description:
Dissatisfied with the reliability of its AEC Merlin and Swift single-deck buses, London Transport in 1973 purchased six Leyland Nationals for evaluation. Liking what it saw of this ultimate standard product, where even the paint swatch was of Leyland's choice, LT took up an option to buy fifty more from a cancelled export order and then bought further batches of 110, 30 and 140 to bring the LS class to 437 members by the middle of 1980. A year later the last MBAs and SMSs were replaced on Red Arrow services by sixty-nine new Leyland National 2s.
Straightforward but reliable, the LS satisfied London Transport's single-deck needs for a decade and a half, often standing in for double-deckers when needed, and then going on to help hold the fort during the tough years of early tendering, during which some innovative LS operations introduced several new liveries and identities. The type served the ten years expected out of it with few worries, only starting to disappear when minibuses came on strength at the end of the 1980s. Although the LS was formally retired by 1992, refurbishment programmes gave survivors an extended lease of life, bringing us the National Greenway, the ultimate development of the Leyland National. Most of the Red Arrow National 2s thus became GLSs, and lasted until 2002.
Matthew Wharmby is an author, photographer and editor specialising in London bus history. His published books include London Transport's Last Buses: Leyland Olympians L 1-263, Routemaster Requiem and Routemaster Retrospective (with Geoff Rixon), London Transport 1970-1984 (with R. C. Riley), The London Titan and The London Metrobus. He has also written many articles for Buses, Bus & Coach Preservation, Classic Bus and London Bus Magazine.
Vintage Airfix Review:
No review currently available.
By Tim Hillier-Graves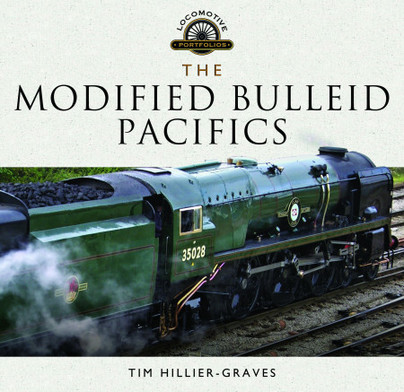 Description:
Oliver Bulleid's Pacifics were perhaps the most controversial steam locomotives ever built in Britain. They seem to been loved and loathed in equal measure and the debate over their strengths and weaknesses took on a new dimension when BR decided to modify them in the 1950s. It was argued that they were too costly to operate and maintain, by comparison to other types available. Their time out of service, due to breakdowns, was also increasing to an unacceptable level, and some of Bulleid's innovations were believed to be more hindrance than help. Rightly or wrongly BR were faced with a costly scrap and build programme or seek to make the engines more reliable. To Ron Jarvis, an engineer of note, fell the job of saving Bulleid's enigmatic locomotives in a bid to satisfy the demands of the service. And he displayed a master's touch in the programme that followed, saving the best of Bulleid's work and adopting other established design principles. What emerged was described by Bert Spencer, Gresley's talented assistant, as taking 'a swan and creating a soaring eagle'. This book explores all the elements of the lives of these Pacifics and their two designers. It draws on previously unpublished material to describe their gradual evolution, which didn't start or finish with the 1950s major rebuilding programme.
Vintage Airfix Review:
No review currently available.
The National Rifle Association Its Tramways and the London & South Western Railway
By Christopher Bunch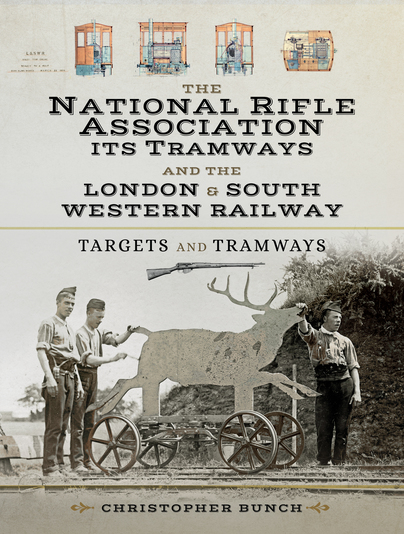 Description:
In 1859, as a result of the perceived threat to Great Britain from the large increase in conscript armies on the Continent and especially the growing power of France, and given further impetus by a public outcry for improvements in the Country's defence, a new Rifle Volunteer Movement, based on that of the Napoleonic Wars, was quickly formed to great popular enthusiasm.
This led, in the same year, to the formation of the National Rifle Association designed to encourage rifle shooting by the establishment of a great annual National Rifle Meeting open to both Volunteers and all-comers. There marksmen could compete for valuable prizes. To achieve this it was necessary to ensure that the location, initially on Wimbledon Common and later at Bisley, was readily accessible by train.
An extraordinary relationship now developed between the Association and the London and South Western Railway Company, and its successors, in fulfilling these aims. The culmination of this was the construction of the Bisley Camp Tramway which connected the L&SWR mainline at Brookwood with the NRA Camp. Interlinked with this is the fascinating story of the Association's own unique tramways. These carried competitors and spectators to the more distant ranges as well as targets to the butts and for mobile targets. The military extensions to the Camp Tramway in both World Wars are also covered.
The book relates the history of the NRA and its tramways from its foundation until the end of the twentieth century largely through contemporary letters, documents and photographs.
Vintage Airfix Review:
No review currently available.