All these titles are available to purchase from Pen and Sword.
Contents:
-
Heritage Traction on the Main Line
- By Fred Kerr..
-
Images of Fred Dibnah
- By Keith Langston..
-
Images of Transport: Railway Disasters
- By Simon Fowler..
-
Irish Railways in the 1950s and 1960s
- By Kevin McCormack..
-
Isle of Man Transport: A Colour Journey in Time
- By Martin Jenkins, Charles Roberts..
-
Joseph Locke
- By Anthony Burton..
-
King's Cross Second Man
- By Norman Hill..
-
L M S Locomotive Design and Development
- By Tim Hillier-Graves..
-
Locomotive Builders of Leeds
- By Mark Smithers..
-
Locomotive Portraits
- By Jonathan Clay..
-
London Local Trains in the 1950s and 1960s
- By Kevin McCormack..
-
London's Railways 1967 - 1977
- By Jim Blake..
-
London's Transport Recalled
- By Martin Jenkins, Charles Roberts..
-
Mainline Railway Stamps
- By Howard Piltz..
-
Midland Main Lines to St Pancras and Cross Country
- By John Palmer..
---
Heritage Traction on the Main Line
By Fred Kerr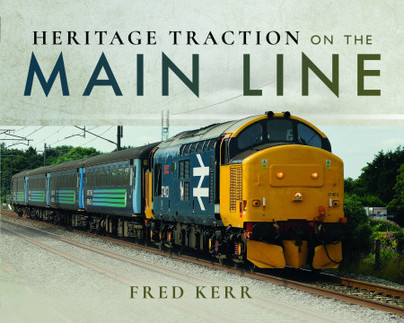 Description:
In an earlier album titled BR Diesel Locomotives in Preservation Fred Kerr detailed the many classes of BR diesel locomotives that had been preserved and noted that some purchases had been made with the hope of operating them on the national network.
The Railways Bill 1993 provided an opportunity for this to happen and this album shows such locomotives at work during the early part of the 21st century upto December 2016. During this period many new train operators entered the market and their early operations used elderly locomotives withdrawn from service by their original operators until their business(es) were established and new locomotives could be bought. On occasion these new companies were prepared to hire preserved locomotives with main line access to service short-term contracts and these, mainly freight, services provided much of the variety of locomotive operations that offset the increasing sight of multiple unit train services that epitomise the modern railway.
The author has chosen to consider "heritage" traction as any locomotive older than twenty years, which therefore includes electric locomotives but excludes those of that age which are still operated by their owners as at April 1 1994 when British Railways (BR) was privatised. This results in the Class 59 fleet being excluded because its ownership has been constant but the Class 60 fleet being included because of purchases by Colas Railfreight after that date.
Vintage Airfix Review:
No review currently available.
By Keith Langston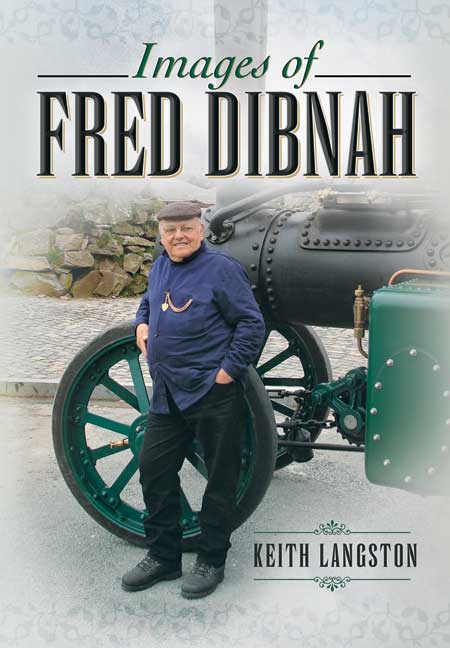 Description:
You didn't just meet with Fred Dibnah, you were instinctively drawn close to him. His larger than life personality was truly infectious and his communication skills second to none. Fred had the uncanny and somewhat unique knack of talking through a TV camera so that the viewer actually felt a personal contact with him. The Bolton-born steeplejack became nationally known and loved, following a series of TV programmes. Although an admirer of all things Victorian he was what the modern media people call 'a natural', microphones and TV cameras did not faze him one bit. This publication takes the reader on a fascinating journey during the making of Fred's last TV series in 2004.
Cheshire based KEITH LANGSTON is a widely published and highly respected photo journalist who specialises in heritage transportation and industrial archaeology subjects. Keith counts himself fortunate to have known Fred Dibnah personally and to have observed the 'great man' first hand as he went about his fascinating work. Keith Langston contributes news and feature material on a regular basis across a wide range of heritage titles.
Vintage Airfix Review:
No review currently available.
Images of Transport: Railway Disasters
By Simon Fowler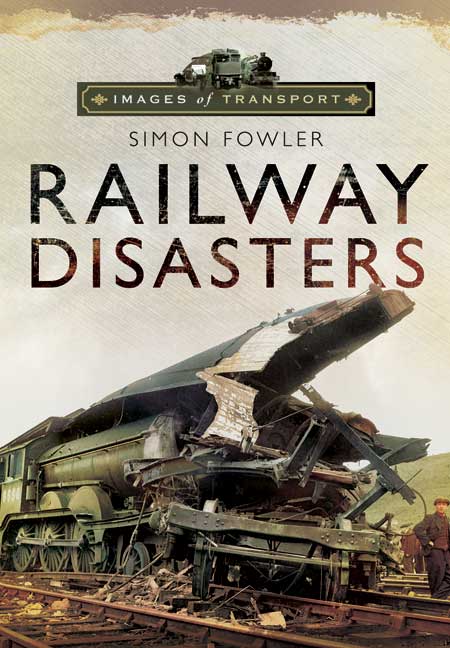 Description:
British railways are one of the safest ways of travelling. That they are so is the result of painful lessons learnt over many decades, for there have been many hundreds of railway disasters.
This book looks at some of the most famous as well as some that have been all but forgotten, matching graphic illustrations with eyewitness accounts of people who were there and the confidential reports of the accident investigators who worked out what had gone wrong.
The book explores the reasons why accidents happen. Some are due to the carelessness of staff, others due to equipment failure or poor signalling. Yet others still baffle the experts. Simon Fowler is a long-standing Pen & Sword author having written many books on family and military history. He is a also a professional researcher and tutor.
Vintage Airfix Review:
No review currently available.
Irish Railways in the 1950s and 1960s
By Kevin McCormack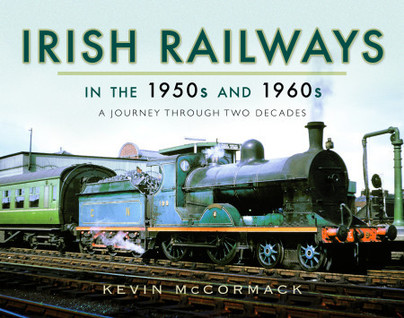 Description:
In the 1950s and 1960s the railway system in Ireland became a magnet for enthusiasts from Great Britain who realised that, as on the mainland, a way of life was fast disappearing as diesel traction replaced steam and the size of the rail network across Ireland was shrinking. Much of the interest stemmed from the similarity with the railways in Great Britain. Also, the existence of several narrow gauge systems, two railway-owned tramways and some cross-border operators added to the fascination.
This album covers those main line and narrow gauge railways in Northern Ireland and the Republic of Ireland during the 1950s and 1960s, which were photographed in colour and the images used are believed never to have appeared in print before. Although most of the pictures depict individual locomotives or ones hauling trains, the opportunity has been taken to show some of the railway infrastructure of the period as well, since this is of particular interest to railway modellers. There has been a very active preservation movement in Ireland over the years, with many wonderful steam-hauled rail tours being operated that continue to this day, however this book will focus on the normal every day operations.
Vintage Airfix Review:
No review currently available.
Isle of Man Transport: A Colour Journey in Time
By Martin Jenkins, Charles Roberts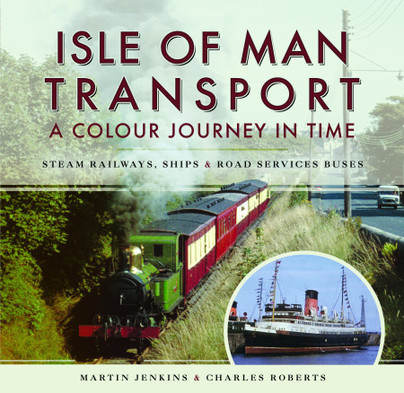 Description:
This stunning selection of colour views, dating from the period 1953-1980, includes most of the vessels operated during this period by the Isle of Man Steam Packet Company and The Ramsey Steamship Company. Passenger boats and freighters are seen at ports on the island and on the mainland.
There is comprehensive coverage of the Peel, Ramsey and Port Erin lines operated by the Isle of Man Railway with some outstanding views taken during the 1950s, together with excellent portraits of most of the locomotives, as well carriages, vans, wagons, lorries, stations, staff and signal boxes. Also covered are Douglas Station and its environs, St John's junction and the Sunday 'specials' to Braddan. Many of the rich mix of bus types operated by the railway subsidiary, Isle of Man Road Services, are seen in a variety of locations. Included are some of the vehicles delivered just before and shortly after the Second World War.
There are good views of the fascinating Ramsey Pier Tramway and its unusual rolling stock, as well as rare scenes taken as early as 1953 on the Groudle Glen Railway. For anyone who loves the Isle of Man and its wealth of vintage transport, this book provides a remarkable trip down memory lane and a colourful reminder of some of its lost glories. The book is dedicated to the memory of John McCann who took brilliant colour views on the island starting in 1953.
Vintage Airfix Review:
No review currently available.
By Anthony Burton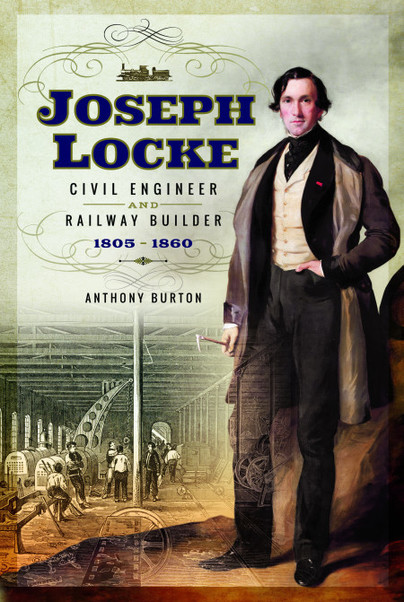 Description:
Most historians recognise the work of three engineers as being the men who developed the railways from slow, lumbering colliery lines into fast, inter-city routes. Two are very well known: Robert Stephenson and Isambard Kingdom Brunel. The third was Joseph Locke, who should be recognised for having made a contribution just as great as that of the other two.
The Locke family had been colliery managers and overseers for many generations and Joseph, once he had completed his very rudimentary education at Barnsley Grammar School at the age of thirteen, seemed set to follow in their footsteps. However, at the age of nineteen he was taken on as an apprentice by an old friend of his father, George Stephenson, and sent to the new locomotive works at Newcastle. His enthusiasm and willingness to learn soon brought promotion, and he became a highly valued assistant engineer on the prestigious Liverpool & Manchester Railway.
During his time there he wrote a pamphlet with Robert Stephenson, arguing the case for steam locomotives and had the embarrassing task of having to correct calculations for a tunnel being built under the direct supervision of George Stephenson. After its opening, he moved on to work on the Grand Junction Railway, at the start working alongside Stephenson rather than as his assistant. But before long, they had quarrelled and the directors handed the whole works over to Lockes control. It was the turning point of his life.
Locke was to continue as chief engineer on some of the most important lines in Britain, and his reputation grew to the point where he was also in demand for work in mainland Europe, building major routes in France, the Netherlands and Spain. He became a wealthy man, purchasing the manor of Honiton in Devon and sat in Parliament as the Liberal member for that constituency. He received many honours during his lifetime and died while on holiday at Scotland in 1860 at the age of fifty-five.
Vintage Airfix Review:
No review currently available.
By Norman Hill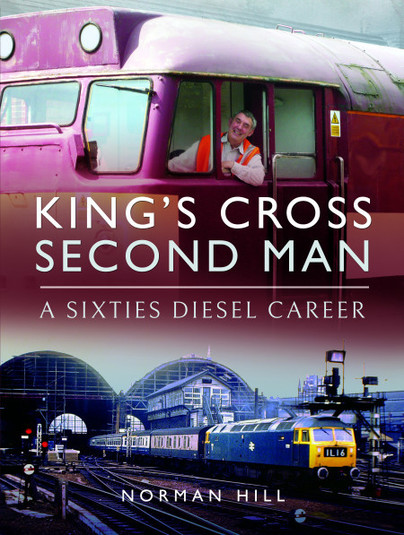 Description:
Late in 1964 the author made a career change from the Midland Region railway clerical grades, to the Eastern Region Motive Power Department at King's Cross, initially as a locomotive cleaner. This was the realisation of an ambition held for some ten years and by the end of December 1964, he became eligible for second man duties. On 28 December 1964, he was second man on a return trip to Peterborough, and determined to keep a record of the run; locomotive employed, the driver he accompanied, the rostered diagram and the actual circumstances of the diagram. Norman duly recorded this shift, along with all shifts worked during his employment as second man.
Norman realised that such a record would be of great interest to both railway enthusiasts and employees, past and present. Especially those who worked on the southern section of the East Coast Main Line or those with a special interest in the railways of the 1960s; a formative period of railway modernisation when 150 years of steam-powered railway locomotion gave way to more modern means of motive power. This book will use Norman's records of 1964-68 as a basis for an account in which he will show the slow and difficult transition of Britain's railway from its traditional steam-powered world into the modern world of diesel and electric traction.
Norman's work as second man took him to places and railway installations in North London that no longer exist, and which have taken their place in railway history, and sometimes even within the broader fabric of the history of London, and of England itself. Through the medium of Norman's records of 1960's railway working, he looks back and rediscovers these forgotten places and so contrasts nineteenth-century railways and industrial history with operating practices on todays modern British railways.
Vintage Airfix Review:
No review currently available.
L M S Locomotive Design and Development
By Tim Hillier-Graves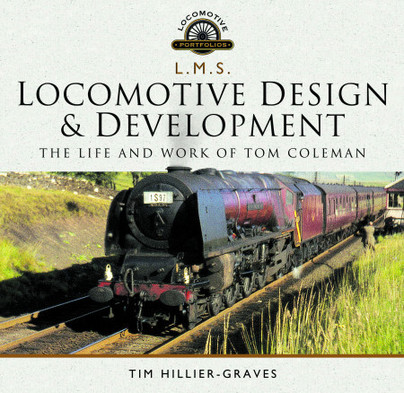 Description:
In 1958 one of Britain`s greatest locomotive designers died without public fanfare or recognition, mourned only by his family. Yet William Stanier, arguably one of our greatest engineers and his leader, said of him that without his Chief Draughtsman all he achieved with the LMS would not have been possible. How could such a man slip from our view and remain anonymous, although his Princess Coronations, Black 5s and 8Fs are regarded as three of the finest classes of locomotive ever built? And today many survive as stars to grace the ever growing preservation movement.
In reality, Tom Coleman was an intensely private and modest man who never sought recognition or commendation. His need for privacy may be one reason why his life has remained shrouded in mystery for so long, but finally his story has been slowly pieced together from a wide variety of sources, many previously untapped. So now we can see for ourselves his great contribution to railway history and recognise his singular talents.
Vintage Airfix Review:
No review currently available.
By Mark Smithers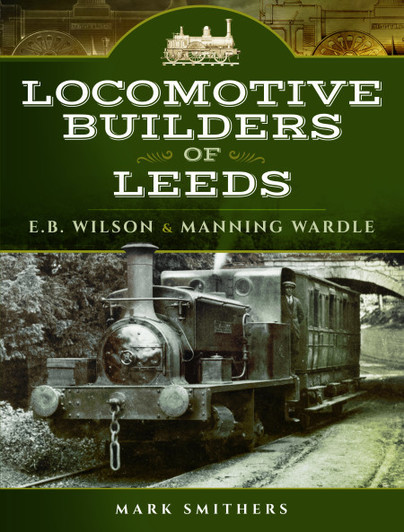 Description:
The history of commercial railway locomotive manufacture in the Leeds is a fascinating story, covering a period of nearly two centuries, which commenced during the Napoleonic period and only came to an end in 1995. The two companies that most epitomised the formative years and period of consolidation of this this part of Britains industrial history were E.B. Wilson & Co (1846-59) and Manning Wardle & Co (1858-1927).
The former manufacturer was well known for the Jenny Lind locomotives and their derivative designs used on several British main lines during the mid-nineteenth century. They proved to have a profound influence upon the work of other manufacturers for main line needs.
The latter company was a builder of contractors and industrial locomotives, used worldwide, whose mainstream designs were likewise highly influential upon the work of neighbouring manufacturers, constituting a sphere of locomotive production that lasted from before the Crimean War until after the end of the Second World War.
In this new work, Mark Smithers draws upon a variety of sources, both documentary and illustrative, to arrive at an up-to date appraisal of the achievements of these companies during their respective periods of production, and their legacy to the greater sphere of British railway locomotive development.
Vintage Airfix Review:
No review currently available.
By Jonathan Clay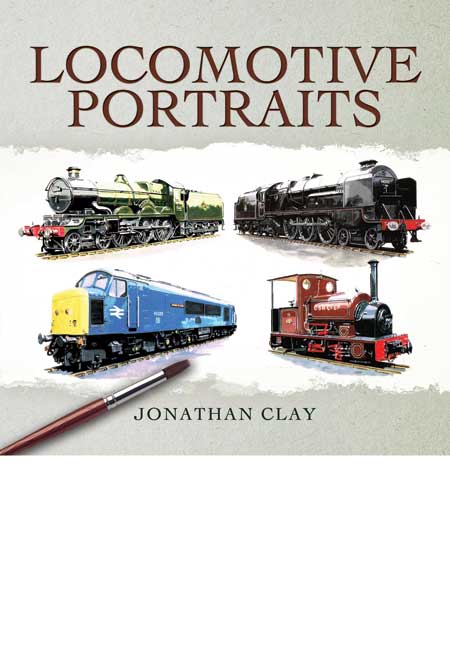 Description:
Whilst ever there have been railways there have been artists keen to paint them. Many famous names have included aspects of the railways in their paintings, including most notably Claude Monet and J M W Turner. This enthusiasm has been kept alive by the formation in the UK of the Guild of Railway Artists, of which there are over two hundred members including the author of this work. In recent years Jonathan Clay has had many requests to produce his own book of pictures and Locomotive Portraits is the result.
Jonathan discovered his own unique style by happy accident - in order to save time for his first railway event in 1999, he painted a series of locomotive pictures without backgrounds, intending to add the scenery later. However, they sold so well that they became the norm and his well-known series of Locomotive Portraits was born.
Containing over a 170 pages of stunning artwork, this book is a treat for rail and art lovers alike.
Vintage Airfix Review:
No review currently available.
London Local Trains in the 1950s and 1960s
By Kevin McCormack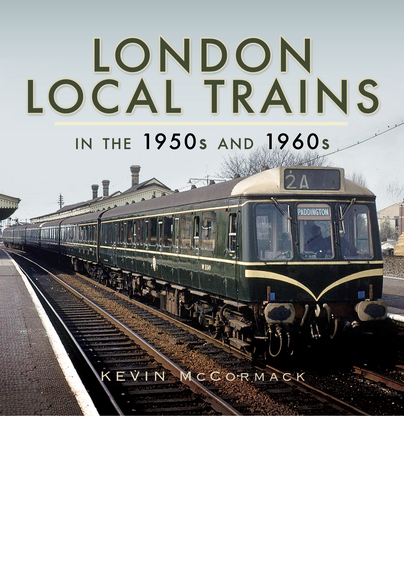 Description:
The picture below of a Castle class locomotive, since preserved, illustrates Kevin McCormack's first love: the Great Western Railway and the Western Region of British Railways. Living almost all his childhood on the Western in Ealing, it was perhaps inevitable that this was his favourite region, and he came to admire the copper-capped chimneys, brass safety value covers and brass nameplates and cabside number plates of its larger locomotives as well as the tall chimneys and large domes of its characteristic smaller engines. He had a particular liking for the diminutive 14XX 0-4-2 tanks that used to work the Ealing Broadway-Greenford push and pull services and when a fund was set up to preserve one, Kevin was quick to add his support, joining what became the Great Western Society and becoming its secretary in the late 1960s/early 1970s.
In 1973, Kevin cemented his interest in the GWR by acquiring a Victorian family saloon railway carriage, which had been converted into a Thameside bungalow.
Remarkably, the coach was largely original inside and the exterior well preserved as it was virtually encased within the house. Restoration has therefore been a comparatively easy task and the vehicle is displayed at the Great Western Society's base at the Didcot Railway Centre.
Vintage Airfix Review:
No review currently available.
By Jim Blake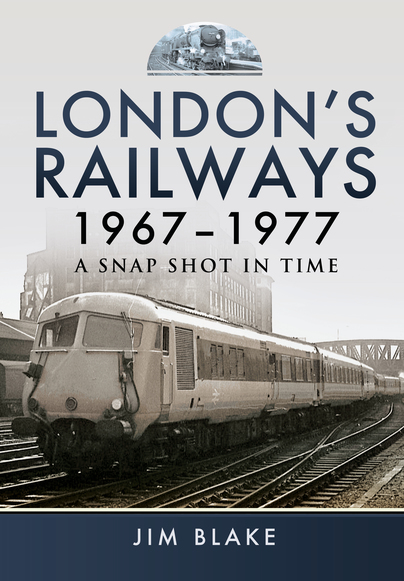 Description:
This lovingly-produced pictorial book covers London's railways from 1967 to 1977, showing the transition from steam to diesel and electric traction. Accompanied by a very readable narrative, telling tales of the authors adventures during his many trips around the London railway network, the volume encapsulates a fascinating period of time in Britain. During these ten years a great deal of change took place, not only with railways and transport, but also socially and economically in the wider world. Jim Blake eloquently describes all of these changes, whilst also looking in detail at the capital's transport scene of the period.
Vintage Airfix Review:
No review currently available.
By Martin Jenkins, Charles Roberts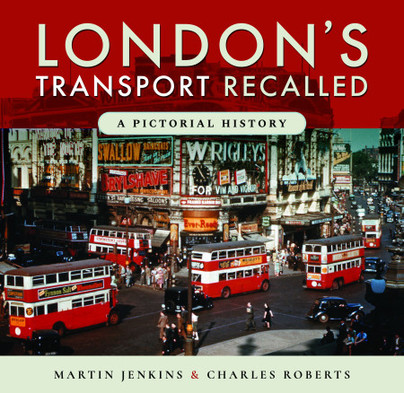 Description:
The rich variety of transport in the London area – stretching out as far as the one time limit of London Transport's green bus operation – is reflected in this colour album from Martin Jenkins and Charles Roberts. Both authors have long-standing connections with the Capital and, using mainly previously unpublished colour views from the period 1948-1969, have assembled a remarkable array of views covering all modes of transport. The reader is taken on a fascinating journey of discovery, not knowing what will be around the next corner encountering buses, trams and trolleybuses; main line steam, diesel and electric; London Transport electric and steam as well as little known industrial railways; activities on the Thames, in docks and on canals; liners, ferries and pleasure steamers; plus aviation and even a coal merchant's horse drawn cart. The images have been selected wherever possible to show changing streetscapes, buildings and fashions and will appeal to those who remember the period as well as the London of today. The stunning colour reproduction brings the pictures to life, as do informative captions. The book is a tribute to those photographers who had the foresight to record scenes before they were swept away in the name of progress.
Vintage Airfix Review:
No review currently available.
By Howard Piltz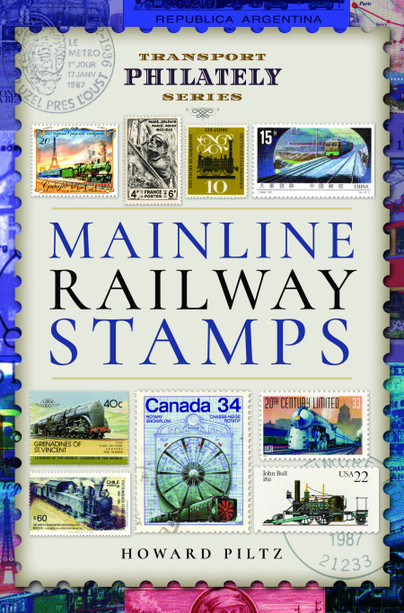 Description:
For this second book in the Transport Philately series on public transport issues featured on postage stamps, once again the author will combine two of his life-long hobbies as he looks at railways around the world on standard gauge tracks that encompasses the majority of the western worlds major railway arteries. The book will also illustrate railways on other, similar gauges of track where they constitute a country's major arteries, but it is not an exhaustive survey encompassing every country and every issue for that one needs to refer to major catalogue issues by such well-known authorities as Stanley Gibbons Plc.
There have been many and varied reasons why postal authorities have issued stamps featuring railway subjects, varying from major anniversaries to national pride, the latter often from the former Eastern-bloc countries but that is not by all means.
The Royal Mail in the UK has certainly not ignored railways, especially in later years, and the author will visit probably more of his native country's stamps than most other countries, but he's biased.
The author often looks in his albums to try to understand why a particular country will sometimes be represented by bulging sections, whilst others are represented by but one or two stamps. And so, the book follows the story around the world in roughly an eastern journey, learning about some of the national histories on the way and admiring the attentions of some extremely accomplished artists that mean philatelists and rail-lovers alike can enjoy many beautiful miniature works of art.
Vintage Airfix Review:
No review currently available.
Midland Main Lines to St Pancras and Cross Country
By John Palmer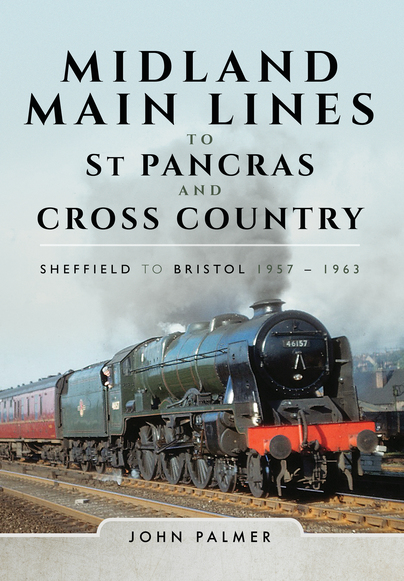 Description:
The history of British Railways in the late 1950s/early 1960s is characterised by change; massive change, as its management attempted to meet statutory obligations against a background of social, economic and political influences.
The Modernisation Plan of 1955 paved the way for the electrification of the route from Manchester to London Euston, with a consequential effect of the Midland route services via Derby needing to be enhanced and improved. That eventually resulted in the arrival of class 7 steam motive power and later also benefitted the cross country Midland route. This book details, year by year, the changes that took place and provides an insight into the reasons why decisions were taken, and how the railway management was faced with a vast range of technological, natural, socio-economic challenges to be overcome, whilst also trying to meet the day-to-day needs of the operational railway.
In addition to tracing the history of the routes, the book includes performance logs of typical journeys along difficult sections, recollections of railwaymen working in various departments and for enthusiasts a list of rare and unusual locomotive workings. The book is profusely illustrated with black and white, as well as colour, photographs and also includes a comprehensive range of maps.
Vintage Airfix Review:
No review currently available.