All these titles are available to purchase from Pen and Sword.
Contents:
-
Chadbury: A Town and Industrial Scape in '0' Gauge
- By Eric Bottomley..
-
Class 47 Diesel Locomotives
- By David Cable..
-
Class 50
- By David Cable..
-
Commuter City
- By David Wragg..
-
Commuters: The History of a British Way of Life
- By Simon Webb..
-
Directory of British Railways - New and Reopened Stations 1948-2018
- By Sally Salmon, Paul Smith..
-
Early Victorian Railway Excursions
- By Susan Major..
-
England's Cathedrals by Train
- By Murray Naylor..
-
England's Historic Churches by Train
- By Murray Naylor..
-
Eric Bottomley's Transport Gallery
- By Eric Bottomley..
-
Female Railway Workers in World War II
- By Susan Major..
-
Festiniog Railway
- By Peter Johnson..
-
Festiniog Railway - The Spooner Era and After 1830 - 1920
- By Peter Johnson..
-
Flying Scotsman - A Pictorial History
- By Fred Kerr, Keith Langston..
-
Flying Scotsman - The Legend Lives On
- By Brian Sharpe..
---
Chadbury: A Town and Industrial Scape in '0' Gauge
By Eric Bottomley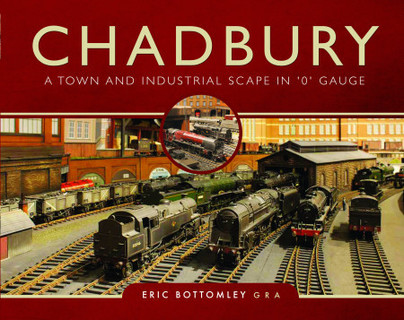 Description:
Most people's perception of a model railway is an arrangement of track work, decorated with some buildings and a cursory backdrop rising briefly to a sloping ceiling. Not so with Chadbury. When you walk into what was a 17ft square, double garage, you enter another world. The eyes look up before they look down at a painted backdrop, which is 8ft high and painted in oils, with watercolour landscapes of the Pennine hills. A dark satanic sky rises above the 'Cliff' cotton mill, which is 7ft wide to a tower top at 40 inches high, along with with 166 windows.
As you enter, on the left you see a canal basin surrounded by factories that continue around the layout until the town of Chadbury is reached. The doorway is bridged by a girder bridge, which completes a continuous circular track. To the left lies the shed area, to the right lies the station. At a lower level to the main layout lies a street lined with terraced houses and further industrial and wharf buildings serving another canal. Creating the various buildings has been a great interest of to the author who has demonstrated how he builds and weathers them in the book. All the buildings light up, providing both a daytime and night-time look to the layout.
It is DCC operated, and the loco stock is ex-LMS and LNER in a begrimed BR livery. Notes on materials used, tips on weathering and building dimensions are all there to help, and hopefully inspire, the would-be modeller. The book includes over 100 photographs and a detailed track plan.
Vintage Airfix Review:
No review currently available.
By David Cable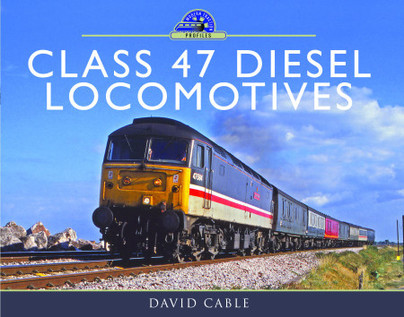 Description:
This photographic album showing the class 47 diesel locomotives has been compiled by a well-established author of similar titles, David Cable.
More examples of this class were built than any other design of modern traction. They also carried more varieties of colour schemes than any other type, and these are well portrayed in this volume.
The class 47 was truly the maid of all work on the British Rail system for the forty-odd years since their inception in the early 1960s, and certain members of the class are still in daily use.
All types of traffic from major expresses to coal trains were worked by these engines, and this full colour album illustrates many examples of an engine that could be seen in almost all parts of Great Britain from Inverness to Penzance and Dover to Holyhead.
Vintage Airfix Review:
No review currently available.
By David Cable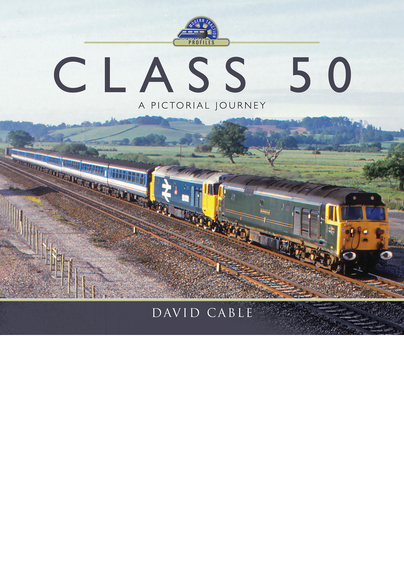 Description:
Class 50: A Pictorial Journey is an album of photographs, mainly taken by David Cable, a well-regarded author of a number of picture albums, covering trains both in the UK and in many countries worldwide.
The class 50 was an express locomotive built in the late 1960s and withdrawn at the beginning of the 1990s. Nicknamed hoovers because of their distinctive noise, they were a favourite class of many railway enthusiasts, resulting in several having been preserved.
The photos demonstrate the many areas of operation and duties undertaken by these locomotives, initially in the North of England and Scotland, and then regular duties on the Western region and finally the Southern lines from London to Exeter.
Vintage Airfix Review:
No review currently available.
By David Wragg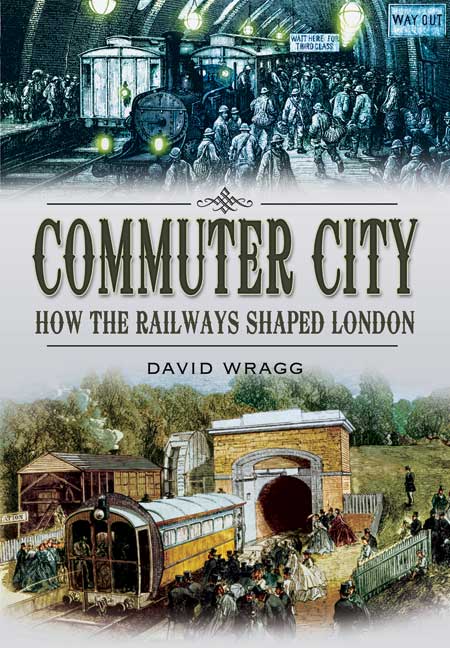 Description:
On the eve of the railway age, London was the world s largest and most populous city and one of the most congested. Traffic-clogged roads and tightly packed buildings meant that travel across the city was tortuous, time-consuming and unpleasant. Then came the railways. They transformed the city and set it on a course of extraordinary development that created the metropolis of the present day. This is story that David Wragg explores in his fascinating new book. He considers the impact of the railways on London and the Home Counties and analyses the decisions taken by the railway companies, Parliament and local government. He also describes the disruptive effect of the railways which could not be built without massive upheaval. His study of the railway phenomenon will be thought-provoking reading for anyone who is keen to understand the city s expansion and the layout of the capital today.
Vintage Airfix Review:
No review currently available.
Commuters: The History of a British Way of Life
By Simon Webb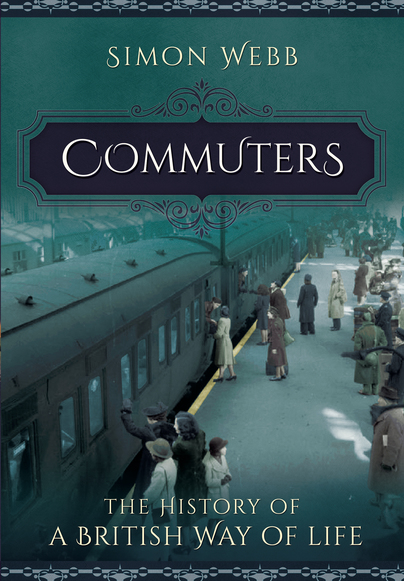 Description:
Before the Industrial Revolution, everyone lived within short walking distance of their workplace. However, all of this has now changed and many people commute large distances to work, often taking around one hour in each direction. We are now used to being stuck in traffic, crammed onto a train, rushing for connecting trains and searching for parking spaces close to the station or our workplace.
Commuters explores both the history and present practice of commuting; examining how it has shaped our cities and given rise to buses, underground trains and suburban railways. Drawing upon both primary sources and modern research, Commuters tells the story of a way of life followed by millions of British workers. With sections on topics such as fictional commuters and the psychology of commuting; this is a book for everybody who has ever had to face that gruelling struggle to get to the office in time.
Vintage Airfix Review:
No review currently available.
Directory of British Railways - New and Reopened Stations 1948-2018
By Sally Salmon, Paul Smith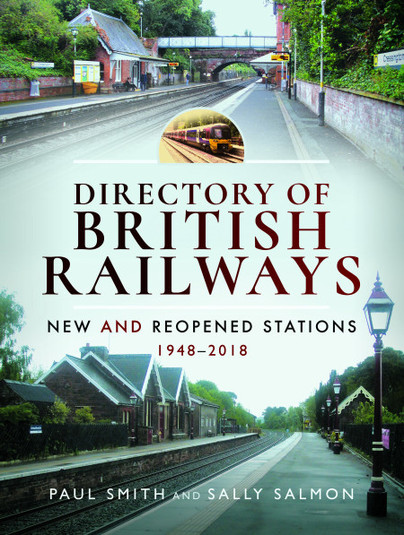 Description:
Folllowing nationalisation in 1948, British railways closed many branch lines and reduced the number of stations on the network. In January 1978, there were 2,358 and by January 2018 there were 2,560 stations on the network. The object of this book is to record those stations that are re-opened or are new stations to the system. The book gives: locations, facilities, chronology, statistics and passenger usage.
Vintage Airfix Review:
No review currently available.
Early Victorian Railway Excursions
By Susan Major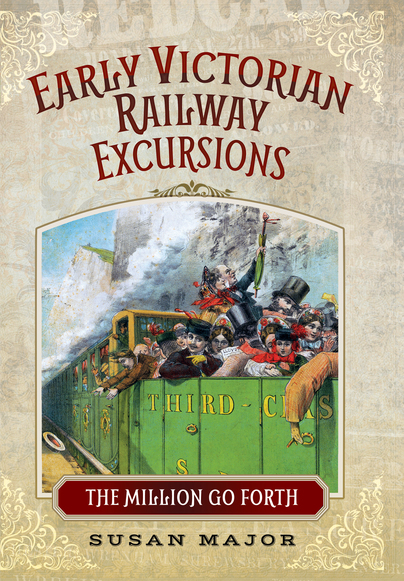 Description:
There is a widely held belief that Thomas Cook invented the railway excursion. In fact, the railway excursion is almost as old as the railway itself, dating back to the 1830s, when hordes of people from one town would descend on another for a 'cheap trip'. Susan Major has carried out much in-depth research for this book, drawing on contemporary Victorian newspapers, and has discovered that, in fact, Cook played a very minor role, mainly in encouraging middle-class people to go on more expensive excursions. Her book fills an important gap in railway history. It explores for the first time how the vast majority of ordinary working people in Britain in the middle of the nineteenth century were able to travel cheaply for leisure over long distances, in huge crowds, and return home. This was a stunning experience for the excursionists and caused great shocks to observers at the time. These 'trippers' had to overcome many obstacles, particularly from the Church of England and the nonconformist movement, who were affronted by the idea of people enjoying themselves on a Sunday, their only day away from work.
The book charts the story of the early railway excursions from the 1840s to the 1860s, a dramatic period of railway and social change in British history. It looks at how these excursions were shaped and the experiences of working-class travellers during this period, demolishing a number of clichés and myths endlessly reproduced in traditional railway histories. While Michael Portillo paints a picture of travellers sitting tidily in their railway carriages, consulting their Bradshaws, many working-class excursionists on their trips were hanging on to the roof of a crowded carriage, endangering their lives, or enduring hours of travel in an open wagon in heavy rain.
Vintage Airfix Review:
No review currently available.
By Murray Naylor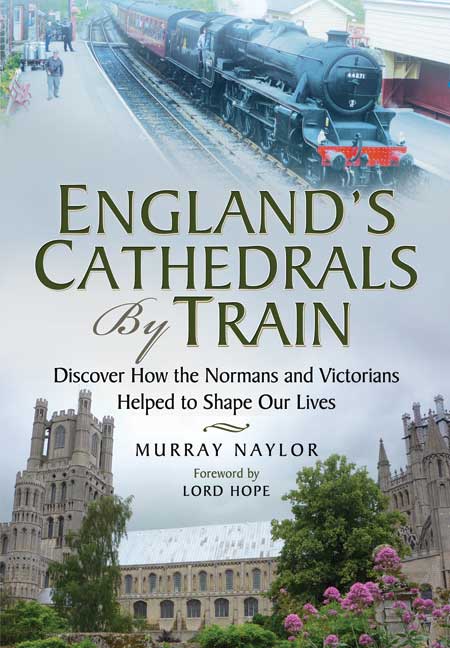 Description:
One of the jewels in the nation's crown is its Anglican cathedrals. Many, constructed after the invasion of 1066, stand as monuments to the determination and commitment of their Norman builders. Others have been built in later centuries while some started life as parish churches and were subsequently raised to cathedral status. Places of wonder and beauty, they symbolize the Christian life of the nation and are more visited today than ever as places which represent England's religious creed, heritage and the skills of their builders.
Eight hundred years later came the Victorians who pioneered the Industrial Revolution and created railways. Like their Norman predecessors they built to last and the railway system bequeathed to later generations, has endured in much the same form as when originally constructed. There is little sign that railways will be displaced by other modes of transport, anyway in the foreseeable future,
Combining a study of thirty-three English cathedrals and the railway systems which allow them to be reached, the author seeks to celebrate these two magnificent institutions. In the process he hopes to encourage others to travel the same journeys as he himself has undertaken.s seen in The Church Times and Worcester News.
Vintage Airfix Review:
No review currently available.
England's Historic Churches by Train
By Murray Naylor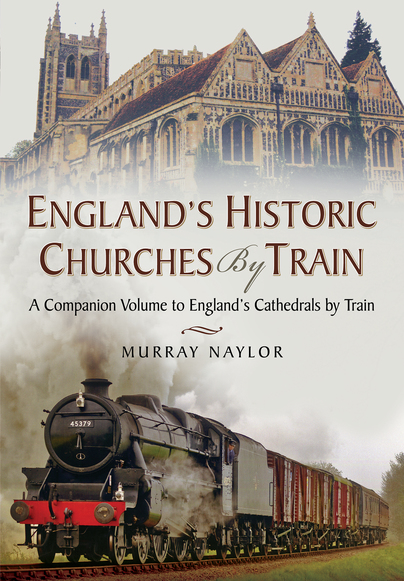 Description:
The second millennium saw the spread and consolidation of Christianity in Britain. One means by which the Normans tightened their grip on Britain after 1066 was by the construction of magnificent cathedrals, thereby demonstrating their intention to remain here. In his earlier book – England's Cathedrals by Train – Murray Naylor explained how these hallowed buildings could be reached by train, relating their history and their principal features. His book invited readers to discover how the Normans and Victorians helped to shape our lives, either in constructing cathedrals or inventing railways.
England's Great Historic Churches is the logical follow on to this book. Travelling across England it selects thirty-two of our ancient churches, relating their history and identifying those aspects which a visitor might overlook. His journeys include the great medieval abbeys at Tewkesbury, Selby and Hexham; the less well known priories at Cartmel and Great Malvern and other grand churches severely reduced after the Dissolution of Henry VIII's reign, notably at Bridlington and Christchurch. He visits a church at Chesterfield where the spire leans at a crooked angle and goes to Boston, where the church - known as the Stump – was a starting point for many who emigrated to America in the 17th Century. Pride of place goes to Beverley Minster. In parallel he offers further observations on how railways have developed since the early 1800s and their future.
Vintage Airfix Review:
No review currently available.
Eric Bottomley's Transport Gallery
By Eric Bottomley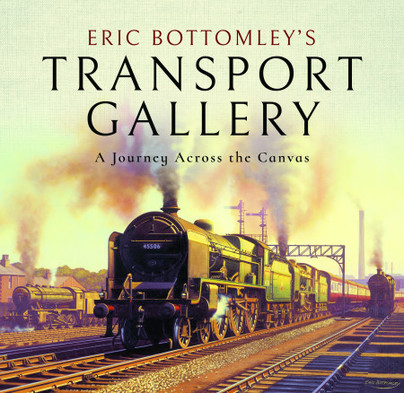 Description:
This is Eric Bottomley's second art book, in which he has varied both his transport themes and the mediums in which he works. The majority of paintings are in oils but also included are gouache (watercolour) and pencil sketches. However, some paintings are both gouache and pencil, together known as mixed media.
Railways have always been a great passion of Eric's, from trainspotting around the ex-Lancashire & Yorkshire system as a boy, to painting commisions for customers both private and commercial. From his lowly studio in Wimborne, Dorset, where his painting career took off, Eric never envisaged that one day he would witness his paintings being presented to the Duke of Kent, or that he would meet the Duke of Gloucester (a fellow railway enthusiast). In 1979 he joined the Guild of Railway Artists, and later became a full member.
Included in this book are all four regions of Britain's railway, but mostly the BR period from 1948, to the end of steam in 1968. Added to this are such scenes as the Trans-Siberian Express in Moscow, The Golfers Express leaving Belfast and preserved diesels in the USA.
The sad demise of steam and dereliction of the canals in the 1960s, and the amazing restoration projects over the years, has provided Eric with an enormous scope of subject matter, much of which is captured in this compelling book.
Vintage Airfix Review:
No review currently available.
Female Railway Workers in World War II
By Susan Major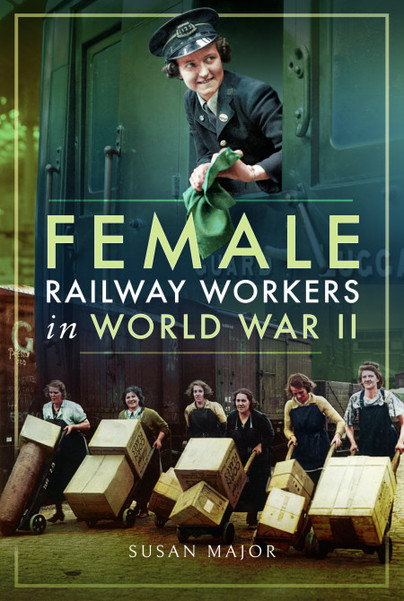 Description:
During World War II women took on railway roles which were completely new to females. They worked as porters and guards, on the permanent way, and in maintenance and workshop operations. In this book Susan Major features the voices of women talking about their wartime railway experiences, using interviews by the Friends of the National Railway Museum. The interviews cover many areas of Britain.
Many were working in 'men's jobs', or working with men for the first time, and these interviews offer tantalising glimpses of conditions, sometimes under great danger. What was it about railway work that attracted them? It's fascinating to contrast their voices with the way they were portrayed in official publicity campaigns and in the light of attitudes to women working in the 1940s. These women talk about their difficulties in a workplace not designed for women – no toilets for example, the attitudes of their families, what they thought about American GIs and Italian POWs, how they coped with swearing and troublesome colleagues, rules about stockings. They describe devastating air raids and being thrust into tough responsibilities for the first time.
This book fills a gap, as most books on women's wartime roles focus on the military services or industrial work. It offers valuable insights into the perceptions and concerns of these young women. As generations die out and families lose a direct connection, it becomes more important to be able to share their voices with a wider audience.
Vintage Airfix Review:
No review currently available.
By Peter Johnson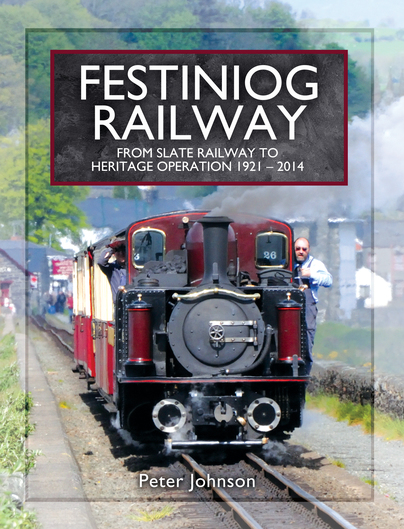 Description:
Opened in 1836 as a horse tramway using gravity to carry slate from Blaenau Ffestiniog to Porthmadog, by the 1920s the Festiniog Railway had left its years of technical innovation and high profits long behind. After the First World War, the railway's path led inexorably to closure, to passengers in 1939 and goods in 1946.
After years of abandonment, visionary enthusiasts found a way to take control of the railway and starting its restoration in 1955. Not only did they have to fight the undergrowth, they also had to fight a state-owned utility which had appropriated a part of the route. All problems were eventually overcome and a 2½ mile deviation saw services restored to Blaenau Ffestiniog in 1982.
Along the way, the railway found its old entrepreneurial magic, building new steam locomotives and carriages, and rebuilding the Welsh highland Railway, to become a leading 21st century tourist attraction.
Historian Peter Johnson, well known for his books on Welsh railways, has delved into the archives and previously untapped sources to produce this new history, a must-read for enthusiasts and visitors alike.
The Festiniog Railway's pre-1921 history is covered in Peter Johnson's book, Festiniog Railway the Spooner era and after 1830-1920, also published by Pen & Sword Transport.
Vintage Airfix Review:
No review currently available.
Festiniog Railway - The Spooner Era and After 1830 - 1920
By Peter Johnson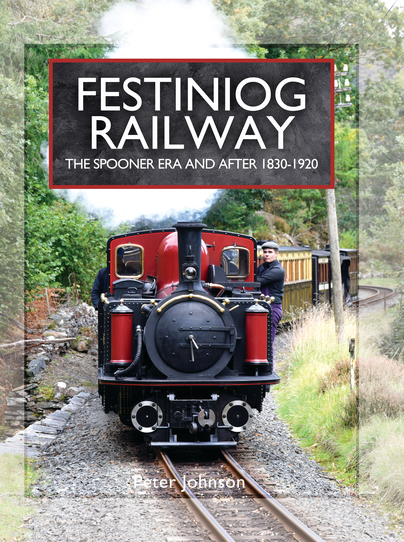 Description:
Festiniog Railway 1836-2014 describes the history of the worlds first steam-operated narrow gauge railway to carry passengers. It covers the history of the railway from its beginnings as a horse-worked tramroad in 1836, through its technical developments with the introduction of steam locomotives, Fairlie articulated locomotives and bogie carriages through its twentieth-century decline, to closure in 1946, and then to the preservation era and its development as a major twenty-first-century tourist attraction.
Built to serve the extensive slate industry in the Ffestiniog area of North Wales by carrying slate from the quarries to the port at Porthmadog, from 1865 the railway also operated a passenger service to serve the local community, which also attracted tourists. Closed in 1946 the railway was revived in stages from 1955, when a prolonged compensation claim was mounted against a major state-owned company for land taken to build a power station. Volunteers from all over the world came together to restore and operate this important piece of world industrial heritage, including the construction of the 2 mile deviation needed to bypass the power station. Services were resumed between Porthmadog and Blaenau Ffestiniog in 1982.
The Festiniog Railway runs through some of the most beautiful countryside in North Wales, with spectacular views of mountains and lakes. The railway also has a very impressive collection of modern and historic motive power and rolling stock. It is one of the most successful tourist attractions in Wales and is one of the most important industrial history sites in the world.
Vintage Airfix Review:
No review currently available.
Flying Scotsman - A Pictorial History
By Fred Kerr, Keith Langston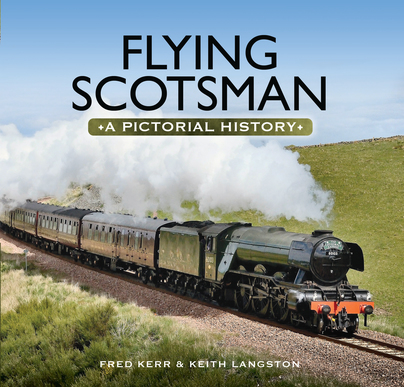 Description:
Built at Doncaster works in 1923 the Nigel Gresley designed then-'A1' class Pacific (4-6-2) first entered service as No 1472. The new locomotive did not receive a name until it was sent for display at a Wembley exhibition in 1924, and then the name Fying Scotsman was chosen.
The Legend was born. In 1928 the London North Eastern Railway (LNER) express steam locomotive hauled the first non-stop service from London to Edinburgh and in 1934 went on to break through the 100mph barrier.
In addition to regularly hauling express trains for the LNER and later British Railways (BR), the Gresley steam icon has also travelled to, and worked passenger trains in, North America and Australia. Withdrawn by BR in January 1963 as BR No 60103, the locomotive was bought for preservation and soon became a regular sight on mainline specials and at preserved railways.
The locomotive's history in preservation is an interesting if not chequered one, however stability is now assured as Flying Scotsman has rightly become a part of the national collection administered by the National Railway Museum (NRM). The excitement which surrounded the return to steam of Flying Scotsman in 2016, and the ongoing celebrity status afforded to the famous Gresley designed engine, are perchance confirmation of the fact that it is 'The World's Most Famous Steam Locomotive'. The 'most famous' phrase entered into locomotive preservation folklore when first broadcast by John Noakes, a BBC TV Blue Peter presenter.
A great many words have been written about the engineering specification and 'in service' performance of Flying Scotsman. Accordingly, this keepsake publication simply uses carefully selected images, dating from the BR steam era to the present day, to celebrate the 'Return of the Legend'.
This publication includes a selection of QR Codes with links to items of film footage.
Vintage Airfix Review:
No review currently available.
Flying Scotsman - The Legend Lives On
By Brian Sharpe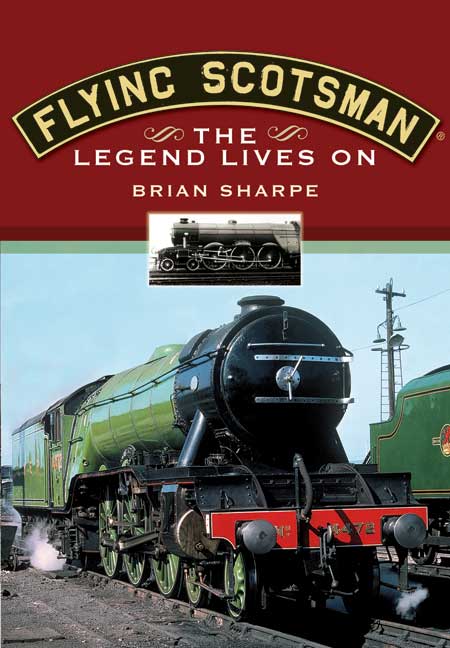 Description:
From hauling the first non-stop express from London to Edinburgh in 1928 and breaking the 100mph barrier in 1934, to being sold in 1963, and to its final home at the York National Railway Centre, The Flying Scotsman has a rich and, at times, controversial history.
It has travelled across the USA and steamed across Australia, changed owners and colour and sold for the highest price ever paid for a locomotive. Relive the great age of steam and follow the making of the legend that is apple green and called Flying Scotsman. An informative and highly illustrated account of British Steam engines and railways, which includes concise, appealing articles on locomotive development and industrial progress.
Vintage Airfix Review:
No review currently available.