All these titles are available to purchase from Pen and Sword.
Contents:
-
My War in the Air 1916
- By Captain Alan Bott MC..
-
Recollections of the Great War in the Air
- By James McConnell..
---
Result Pages: 1 Displaying 1 to 2 (of 2 Books)
By Captain Alan Bott MC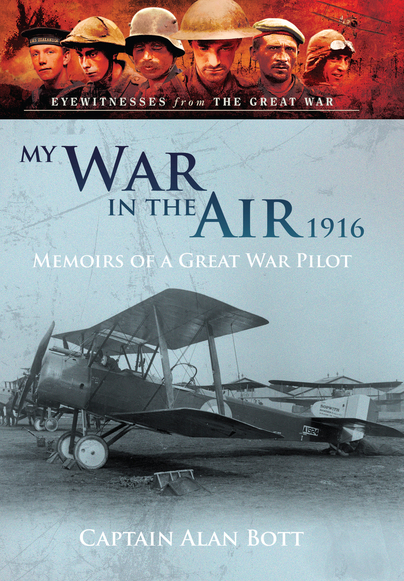 Description:
Originally published under the title An Airman's Outing, this magnificent title chronicles the daily life of the Flying Officer during the Great War. Touchingly dedicated to 'The Fallen of Umpty Squadron R.F.C.', Bott chronicles the lives and losses of his squadron as they carried out their duties over France in 1916. A modest and unflinching account of Great War aviation, Bott neither aggrandises nor dismisses any achievement of his crack squadron. A squadron that suffered so heavily, holding the record for casualties sustained by any flying squadron during three months, from the beginning of the war to the end of 1916 - a testament to the bravery and determination of the men who continued to serve within it.
Tinged by this sadness, My War in the Air 1916 still conveys the aspirations of the British Royal Flying Corps in their early days, and the hope its many flying aces placed in the establishment, as a powerful tool to defend and protect. As W. S. Brancker states inside, 'War has been the making of aviation; let us hope that aviation will be the destruction of war.'
Vintage Airfix Review:
No review currently available.
Recollections of the Great War in the Air
By James McConnell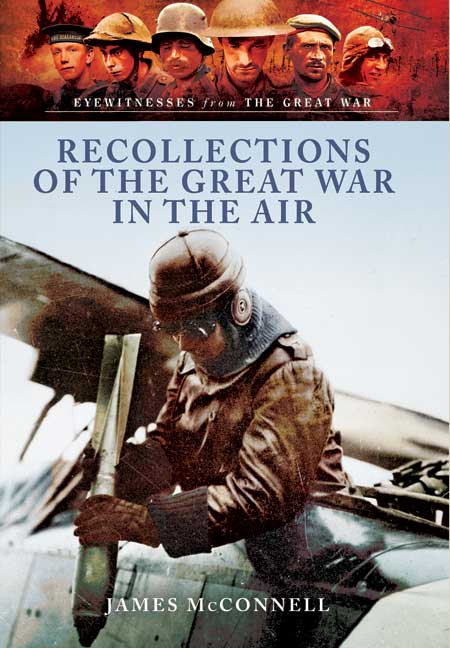 Description:
In 1915 James Roger McConnell enlisted as a US volunteer in the French Flying Corps. He was part of a remarkable band of American volunteers which were formed into the famous American 'Lafayette' Escadrille. 'Flying for France' was his personal account of the war in the air as seen through the eyes a front-line pilot of the American Escadrille, which was then based at Verdun. His memoirs produce an amazing insight into the early aerial battles and trace the evolution of aerial warfare as the rickety aircraft of 1915 rapidly evolved into the purpose built fighters of 1917.
Casualties among the American Escadrille were very high and McConnell's own luck finally ran out when he was ambushed by two German fighters and was killed in action in March 1917. His gripping and detailed memoir of the war is his lasting memorial; his honest account of the everyday life of a pilot in the Great War is matched only by 'Sagittarius Rising'. However his dramatic description of the battlefield of Verdun viewed from above is one of the classic descriptions of any wartime memoir and is unmatched by any other Great War writer.
McConnell's memoir is made all the more moving by the fact that the reader is aware that the writer's life will soon be cut tragically short. Essential reading for anyone interested in military history or aviation.
Vintage Airfix Review:
No review currently available.
Result Pages: 1 Displaying 1 to 2 (of 2 Books)