All these titles are available to purchase from Pen and Sword.
Contents:
-
The Jeep
- By Lance Cole. Reviewed by Vintage Airfix.
-
British Armoured Car Operations in World War I
- By Bryan Perrett..
-
Bugatti Blue
- By Lance Cole..
-
Lawrie Bond Microcar Man
- By Nick Wotherspoon..
-
Parry Thomas
- By Hugh Tours..
-
Pioneers of Armour in the Great War
- By Michael Cecil, David Finlayson..
-
The Classic Car Adventure
- By Lance Cole..
---
Result Pages: 1 Displaying 1 to 7 (of 7 Books)
By Lance Cole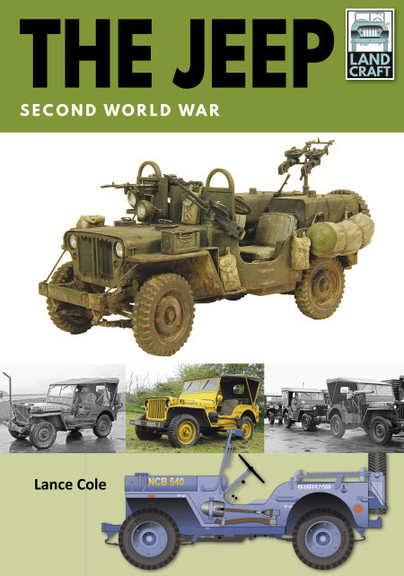 Description:
The Second World War Jeep was one of the most famous and influential military vehicles of all time, and over 600,000 were produced. It served with all the Allied forces during the war on every front and it has been the inspiration behind the design of light, versatile, rugged military and civilian vehicles ever since. In this, the first volume in Pen & Sword's LandCraft series, Lance Cole traces the design, development and manufacturing history of the Jeep and describes its operational role within the Allied armies.
A selection of archive photographs showing the Jeep in service in European and Pacific campaigns gives a graphic impression of how adaptable the Jeep was and records the variety of equipment it could carry. The book is an excellent source for the modeller, providing details of available kits, together with specially commissioned colour profiles recording how the Jeeps used by different units and armies appeared.
Lance Cole's introduction to the Jeep is necessary reading and reference for enthusiasts and modellers.
Vintage Airfix Review:
This is the first in the new LandCraft series and what a great start it is. The Jeep is a very versatile vehicle which, in turn, makes it a great subject for modellers. This book has some superb 1/35 scale showcases. Along with this is everything you need to know about the development of this ground-breaking vehicle.
A must have reference book for modellers.
British Armoured Car Operations in World War I
By Bryan Perrett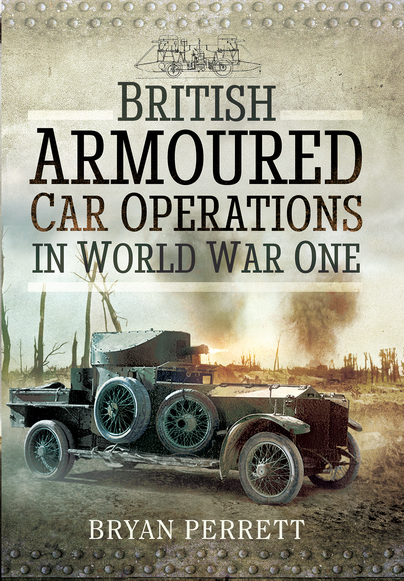 Description:
Readers have come to expect a level of detail and critical rigour from the established military historian and author Bryan Perrett. They will not be disappointed at all here by this new publication. Focussing predominantly on the British armoured car units of World War One, it also untangles many fascinating strands forming the history of modern warfare. Full of detail, it acquaints the reader with the complete history of the armoured car, from invention onwards, setting the history of its Great War service career firmly in context. Well written in an accessible style, this publication serves as an impressive tribute to the armoured car, one of the most effective weapons utilised by the allies during the course of the Great War.
Vintage Airfix Review:
No review currently available.
By Lance Cole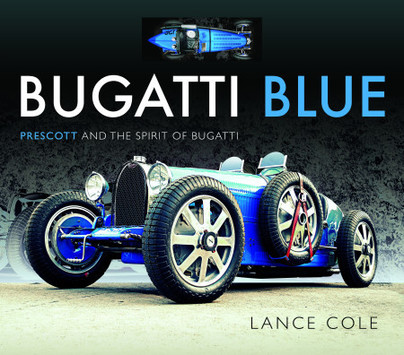 Description:
The British have had an affair with Bugatti for decades and perhaps Prescott Hill-Climb in Gloucestershire is the place where that relationship has reached its highlights across the decades. This collection of photographic images captures the brilliance of Bugatti design amid Bugatti blue at Prescott's wonderful natural amphitheatre in the Cotswolds – to which visitors, Bugatti owners, enthusiasts and addicts have travelled from all over the world to gather and to race up the hill.
The author has spent years around old cars, often visiting Prescott and its home to the Bugatti Owners Club – which itself celebrates the 80th anniversary of its base at Prescott in 2018 and, the Club's own 90th anniversary in 2019.
In this collection of over 200 photographs, much of the masterworks of Molsheim are captured in action and at rest, at the altar of British Bugatti enthusiasm. Herein are wonderful moments and memories of old Bugatti cars, their owners and drivers, and other vintage and classic cars in VS-CC action at this revered location.
This new collection of stunning images, allied to a concise narrative (with assistance from Bugatti experts), should provide the classic car enthusiast with something new to accompany their own memories amid a record of Prescott and the Bugatti Owners Club events and Veteran Sports-Car Club days.
Vintage Airfix Review:
No review currently available.
By Nick Wotherspoon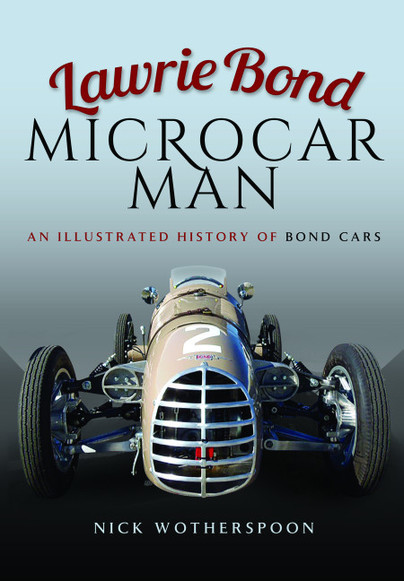 Description:
Once a common sight on Britain's roads, few people today seem to have heard of the Bond Minicar not a diminutive, gadget laden conveyance for the fictional 007 character, but a popular, practical, motorcycle-engined, three-wheeler that in the post-war austerity period, gave tens of thousands of people affordable personal transport at a time when conventional vehicles were beyond the reach of the average household. Yet whilst the later, mostly imported, 'Bubble cars' have remained in the public eye, it is largely forgotten that the first of the post-war 'Microcars' to go into significant production was the British designed and built Bond.
Equally enigmatic seems to be the designer of this vehicle, Lawrence 'Lawrie' Bond a prolific automotive design genius, with a penchant for weight-saving construction techniques. He was responsible for a wide range of two, three and four wheel vehicles; from ultra-lightweight motorcycles and scooters, such as the Minibyke, Lilliput and Gazelle, as well as his other Microcars the stylish Berkeley and perhaps less-than-pretty Opperman Unicar and finally to his later work, including the innovative, but troubled Bond 875 and styling the Equipe GT sportscar.
Here the story is told in full, covering all Lawrie's innovative designs and the various vehicles that bore his name, all in prolifically illustrated detail, together with his passion for motor racing, which resulted in a number of technically acclaimed racing cars, some of which can still be seen competing is historic racing events today.
Vintage Airfix Review:
No review currently available.
By Hugh Tours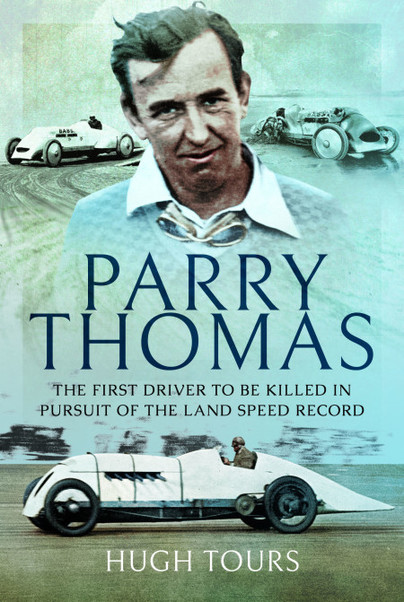 Description:
John Godfrey Parry Thomas – J.G Thomas – was by any standards an extraordinary man, in both life and in his tragic death. From a conventional upbringing as the son of the curate of Rhosddu in Wales in 1884, he became a prominent figure in the developing world of high-speed motor car racing and design.
He became the chief engineer at Leyland Motors, a company whose main products were commercial vehicles. But J.G. Thomas was more interested in swifter vehicles and in 1920, along with his assistant Reid Railton, he designed the Leyland Eight, a luxury car which bristled with novel features, such as torsion springs, anti-roll bars and vacuum-assisted brakes.
It was experience of driving this car around Brooklands race track that persuaded him to give up his career with Leyland to become a full-time motor-racing driver and engineer. In the Leyland Eight, Thomas achieved some success, winning thirty-eight races in five seasons and setting numerous records, including World's Ten Mile record at 114.84 m.p.h., and, in 1924, the Montihery Lap Record of 132.5 m.p.h.
Thomas continued to develop ever-faster cars and eventually he turned his attention to the land speed record. He acquired the 27-litre Liberty-engine Higham 'Special' and after re-modelling it and re-naming it Babs, on 28 April 1926 at Pendine Sands, Wales, he achieved a speed of more than 170 m.p.h., breaking Colin Campbell's record by almost 20 m.p.h.
The following year, Campbell re-took the record, which drove Thomas to attempt to regain his title, once again at Pendine Sands. On 3 March 1927, Babs crashed, and Thomas was killed. Thomas was buried at Byfleet in Surrey and Babs was interred in the dunes at Pendine Sands.
This biography by Hugh Tours, includes thirty-six photographs and drawings, with an additional chapter in this new edition which details the recovery and restoration of Babs.
Vintage Airfix Review:
No review currently available.
Pioneers of Armour in the Great War
By Michael Cecil, David Finlayson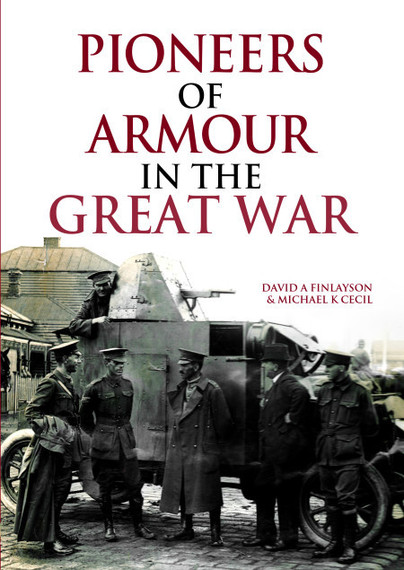 Description:
Pioneers of Armour in the Great War tells the story of the only Australian mechanised units of the Great War. The 1st Australian Armoured Car Section, later the 1st Australian Light Car Patrol, and the Special Tank Section were among the trailblazers of mechanisation and represented the cutting edge of technology on the Great War battlefield.

The 1st Armoured Car Section was raised in Melbourne in 1916, the brainchild of a group of enthusiasts who financed, designed and then built two armoured cars. Having persuaded the Australian Army of the vehicles' utility in the desert campaign, the armoured car section, later re-equipped with Model T Fords and retitled the 1st Australian Light Car Patrol, provided valuable service until well after the Armistice.
The First World War also saw the emergence of the tank which, despite unpromising beginnings, was to realise its potential in the crucial 1918 battles of Hamel and Amiens. A British Mark IV tank which toured Australia in 1918 demonstrated the power of this new weapon to an awestruck Australian public.
Much of the story of the armoured cars is told in the voices of the original members of the section and in newspaper articles of the time which highlight the novelty of these vehicles. Painstaking research has produced a remarkable collection of images to accompany the narrative, many never previously published. Biographies of the members of these extraordinary units are also a feature of this book, their stories told from the cradle to the grave. Appendixes provide a wealth of supporting biographical and technical information that enriches the text and adds factual detail.
Vintage Airfix Review:
No review currently available.
By Lance Cole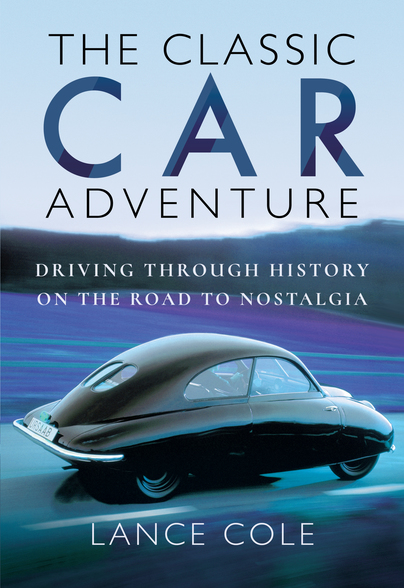 Description:
Nothing is new under the sun and classic cars books come and go. But here, instead of a heavy, large, glossy book of classic car images and details destined to stay on a shelf, is something new. This book is designed to be read as a companion, a book that can go in the car or on a 'plane, and which can be read in full, or dipped into anywhere for a classic car fix. Old stories and new details are presented and cover all eras of our cars.
Gathered here is a compilation of the author's published and unpublished adventures and opinions about the design and the driving of some of the greatest cars in motoring history. From 'vintagent' to 'modern classic', pristine to oily-rag, up hill, down dale and across continents, award-winning motoring author, designer and serial classic car owner, Lance Cole, charts the great classic car enthusiasm in a series of engaging essays about cars, car design and the men that made the motor industry.
From tales of Malcolm Sayer to Bedelia, and of BMW, Jaguar, Bugatti and Porsche, to tales of old Saabs and rusty Citroens, classic car life is here. Erik Carlsson, Jacques Gerin, Giovanni Michelotti and Innes Ireland are just a few of the names that can be found in these pages. From design to driving, here is a book that is a classic car adventure.
Vintage Airfix Review:
No review currently available.
Result Pages: 1 Displaying 1 to 7 (of 7 Books)