All these titles are available to purchase from Pen and Sword.
Contents:
-
An Emotional Gauntlet
- By Stuart J Wright..
-
An Expendable Squadron
- By Roy Conyers Nesbit..
-
Arctic Convoys 1941-1945
- By Richard Woodman ..
-
Australia's Few and the Battle of Britain
- By Kristen Alexander..
-
Back Bearings
- By Group Captain Eric Cropper..
-
Battle of Britain
- By Richard Hough, Denis Richards..
-
Battle of Britain (Commemorative magazine)
- By Roni Wilkinson..
-
Battle of Britain Day
- By Dr Alfred Price..
-
Battle of Britain Memorial Flight
- By Jarrod Cotter..
-
Battle of Britain- Airfields of 11 Group
- By Peter Jacobs..
-
Battlefield Bombers: Deep Sea Attack
- By Martin Bowman..
-
Beaufighters in the Night
- By Lt Col. 'Brick' Eisel USAF..
-
Ben Bennions DFC
- By Nick Thomas..
-
Best Foot Forward
- By Colin Hodgkinson..
-
Black Night for Bomber Command
- By Richard Knott..
---
By Stuart J Wright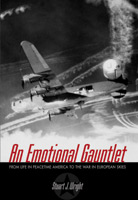 Description:
Stuart J Wright tells the gripping story of a World War II American aircrew flying missions from Old Buckenham, England in a B-24 Liberator bomber they nicknamed Corky. This is a true account based on years of research and correspondence with crew members and their families. Wright adds a dimension rarely explored in other World War II memoirs and narratives, beginning the chronicle during peacetime when the men of the aircrew are introduced as civilians - kids during the 1920s. As they mature through the years of the Great Depression to face a world at war, questions are raised about "just" and "unjust" wars, imperialism and patriotism. Jingoistic sentimentality is resisted in favour of objectivity, as the feelings and motivations of the crew members are explored: the Chinese American air gunner had hoped to serve in the U.S. Army Air Force to fight against the Japanese invaders of his homeland; the Jewish navigator felt compelled to join the battle against Nazi Germany. In recounting the harrowing conditions and horrors of bombing missions over Europe, An Emotional Gauntlet emphasizes the interpersonal relationships within the crew and the spirit these men shared. As pilot Jack Nortridge regularly assured his crew, "If you fly with me, I'm going to bring you home." This book is a testament to their strength and determination." A compelling story. Wright establishes the strong spirit these men shared, based on their pilot's pledge that he would bring them back - back from each mission and back to resume their peacetime lives. "An Emotional Gauntlet stands out for its integration of pre-war civilian life with wartime experiences. To me, this is the essence of America's story in the war, and I am glad to find a book that comprehends this and tells the story from this perspective" - Jerome Klinkowitz, author of Yanks Over Europe: American Flyers in World War II.
Vintage Airfix Review:
No review currently available.
By Roy Conyers Nesbit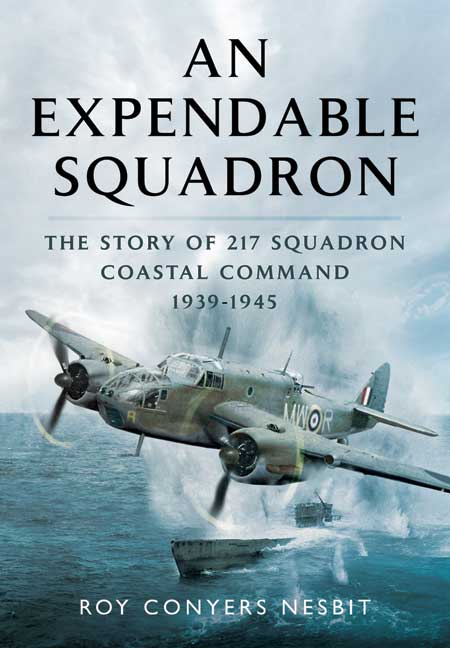 Description:
Roy Nesbit's highly illustrated history of Coastal Command's 217 Squadron – the squadron in which he served – gives a first-hand insight into the hazardous low-level missions the squadron flew against enemy shipping and ports during the Second World War.
He chronicles the squadron's operations from the outbreak of war when it patrolled in Avro Ansons over the Western Approaches to the English Channel. Then came the most intense period of its wartime career when, flying Beauforts, it concentrated on minelaying and attacks on shipping along the west coast of German-occupied France. It also mounted daring raids on huge U-boat bunkers and other enemy installations.
The story of these dangerous operations, in which many aircraft were lost and airmen were killed, makes up the most memorable section of the narrative. But Roy Nesbit takes the squadron's story right through to the later years of the war when, after a short and even more dangerous period flying from Malta in order to sink enemy shipping in the Mediterranean, it was based in Ceylon and was re-equipped with Beaufighters for the battle against the Japanese.
In addition to telling the story of the squadron and the men who served in it, the narrative describes the conditions endured by the French people in the ports 217 attacked, and it covers the raids launched against German coastal bases after the squadron had moved to the Far East.
An Expendable Squadron will be absorbing reading for anyone who has a special interest in the history of Coastal Command, in the aircraft 217 Squadron flew, and in the experience of combat flying seventy years ago.
Vintage Airfix Review:
No review currently available.
By Richard Woodman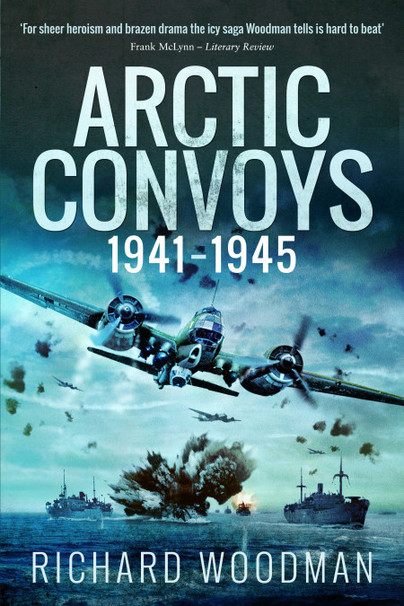 Description:
During the last four years of the Second World War, the Western Allies secured Russian defences against Germany by supplying vital food and arms. The plight of those in Murmansk and Archangel who benefited is now well known, but few are aware of the courage, determination and sacrifice of Allied merchant ships, which withstood unremitting U-boat attacks and aerial bombardment to maintain the lifeline to Russia. In the storms, fog and numbing cold of the Arctic, where the sinking of a 10,000 ton freighter was equal to a land battle in terms of destruction, the losses sustained were huge. Told from the perspective of their crews, this is the inspiring story of the long-suffering merchant ships without which Russia would almost certainly have fallen to Nazi Germany.
Vintage Airfix Review:
No review currently available.
Australia's Few and the Battle of Britain
By Kristen Alexander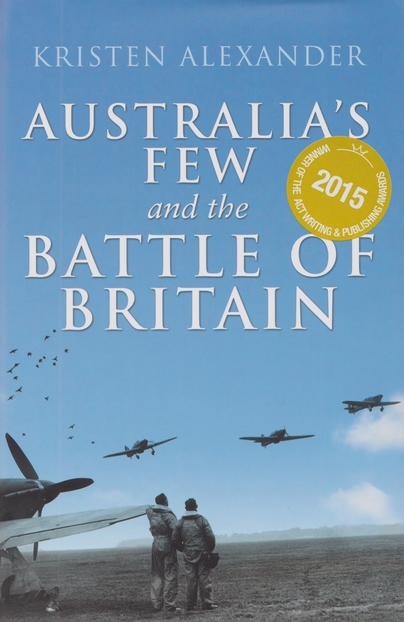 Description:
During the summer and autumn of 1940, the Germans launched their Luftwaffe campaign to gain superiority over the RAF, especially Fighter Command. They were not successful, and this defeat marked a turning point in the Allies' favour. This is the story of eight Australian fighter pilots engaged in the Battle of Britain, the first major battle of World War II (or any war) fought entirely in the air. Jack Kennedy, Stuart Walch, Dick Glyde, Ken Holland, Pat Hughes, Bill Millington, John Crossman and Des Sheen – only one of them came home.
A story we take for granted, here told afresh with insight and empathy.
Professor Peter Stanley, UNSW Canberra
In telling the stories of some of the Australians who flew in the Battle of Britain, Kristen Alexander has combined academic rigour with compelling personal detail. She has demonstrated that the "unknowns" of the Battle are as fascinating as those who gained celebrity status. This is a book for those who know much about what happened in 1940 and those who don't.... Geoff Simpson, Trustee, Battle of Britain Memorial Trust
The lives of eight Australian fighter pilots, from backyard to cockpit and beyond, lovingly and expertly told.... Andy Wright, Aircrew Book Review
Vintage Airfix Review:
No review currently available.
By Group Captain Eric Cropper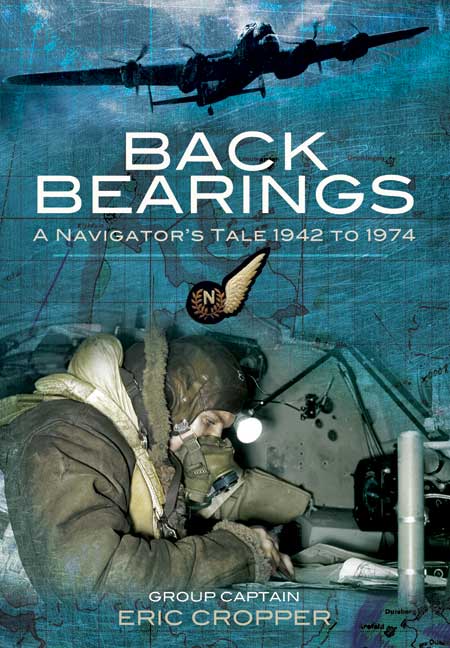 Description:
Eric Cropper's RAF career started in 1943 and ended in 1968. It covered a period when the navigation of aircraft changed from astro, dead reckoning and drift bearings all plotted by pencil on charts, to press-button radio and satellite information that can instantly pinpoint a position anywhere on the planet to within 5 metres. The then vital skills of a good navigator are now mostly redundant. Ships, aircraft, trucks and cars seldom use maps let alone carry a navigator. This autobiography by one of the RAF's top exponents of both the ancient and modern forms of the art explains in considerable detail how this rapid and revolutionary improvement occurred in the air.
This is a fascinating memoir of one of the RAF's senior navigational experts that explains both service life and the revolution in navigational techniques that took place during his service career.
Vintage Airfix Review:
No review currently available.
By Richard Hough, Denis Richards
Description:
High above the warm, summer fields Churchill's 'few' fought with courage & skill against overwhelming odds - and won. A vivid account of the air battles as well as an explanation of how the campaign developed. Fresh insights into the controversies with the aid of original material as well as recollections of many of the surviving air crew & ground staff. Vividly illustrated with many photographs. Denis Richards, co-author of the official history of RAF operations in World War Two, and Richard Hough, the historian and biographer, have collaborated to write this magnificent new account for the general reader; as well as offering vivid descriptions of the air fighting. It explains with great authority how both sides developed their air forces in the inter-war years, a necessary prelude to a true understanding of the Battle itself. It provides fresh insights into the controversies of the time and makes use of original material derived from interviews and correspondence with over three hundred surviving air-crew and ground staff.
Vintage Airfix Review:
No review currently available.
Battle of Britain (Commemorative magazine)
By Roni Wilkinson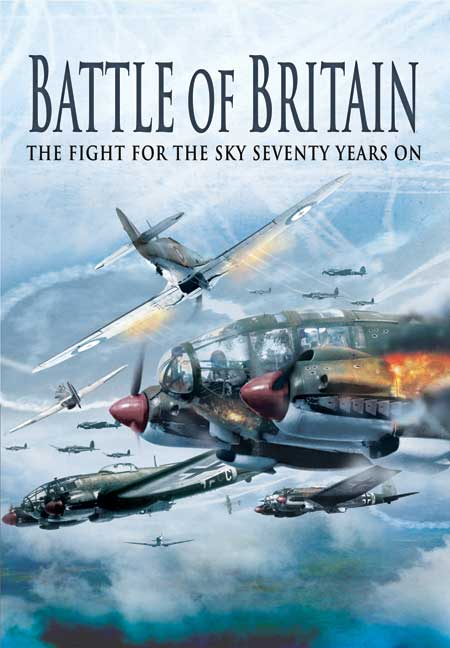 Description:
The Battle of Britain took place between July and October 1940.
The Germans needed to control the English Channel to launch their invasion of Britain. To control the Channel the Germans needed control of the air. This meant that they had to take on Fighter Command, led by Sir Hugh Dowding, of the Royal Air Force.
At the start of the war, Germany had 4,000 aircraft compared to Britain's front-line strength of 1,660. The main fighter planes of the RAF were the Spitfire and the Hurricane.
Britain had a number of advantages over the Luftwaffe. Britain had RADAR which gave an early warning of the approach of the German planes. British fighter planes could spend more time in the air over Kent and Sussex as they could easily land for fuel whereas the German fighters could not. The German fighters were also limited in that they could not reload their guns if they ran out of ammunition.
This title will cover all aspects of the campaign from the men who fought, the aircraft they used, tactics deployed and the results of their actions. Heavily illustrated with many coloured in photographs, this title will be a must for all aviation enthusiasts.
Vintage Airfix Review:
No review currently available.
By Dr Alfred Price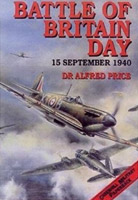 Description:
Every year, 15 September is commemorated as 'Battle of Britain Day'.
This book explains why by using information gathered from nearly 70 people who were involved in the day's events, from German and British airmen to civilian eye-witnesses.
Vintage Airfix Review:
No review currently available.
Battle of Britain Memorial Flight
By Jarrod Cotter
Description:
The history of the Flight began with the formation of the Historic Aircraft Flight in July 1957 which was to become The Battle of Britain Memorial Flight. Countless displays and fly-pasts have enthralled audiences and enthusiasts all over Britain and in many parts of Europe, when the traditional Avro Lancaster, Spitfire and Hurricane can be seen in their wartime colours. This book is written with the wholehearted support of the Flight's Commanding Officer and the author has access to archive material. The book includes a Foreword from the OC BBMF, a complete history of the unit, chapters on each of the types operated, including the DC-3 Dakota and de Havilland Chipmunk and present-day operations. Photos include superb images from the BBMF archives, the author's collection that includes historic black and white shots from the early days, air-to-air colour, personalities and behind-the-scenes images.
This will be the ultimate souvenir of the celebration of the BBMF's 50th Anniversary
Vintage Airfix Review:
No review currently available.
Battle of Britain- Airfields of 11 Group
By Peter Jacobs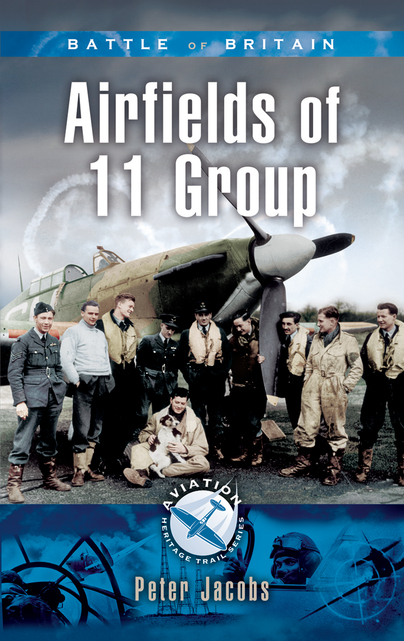 Description:
The Royal Air Force's 11 Group played a leading role in the Battle of Britain. It included the airfields at Tangmere, Westhampnett, Kenley, Croydon, Biggin Hill, West Malling, Horchurch, Hawkinge, Gravesend, Manston, Rochford, North Weald, Martlesham Heath, Stapleford Tawney, Debden and Northolt. The most famous of 'The Few' saw action in this vital airspace over southern England, London and the Home Counties. The book will give an overview of the Battle and then go on to describe the part played by the squadrons and pilots from each base between the dangerous period between 10 July and 31 October 1940. It will include a map of each airfield as it was then and a guide to what remains and places of significance nearby that can be visited today.
Vintage Airfix Review:
No review currently available.
Battlefield Bombers: Deep Sea Attack
By Martin Bowman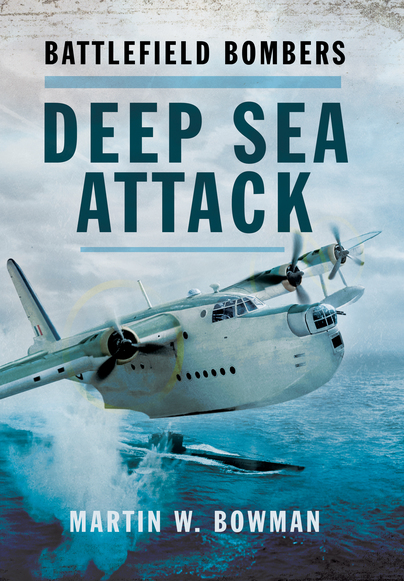 Description:
Featuring a unique selection of wide-ranging experiences of British and Commonwealth Bomber Command aircrew during World War Two, this new release details the deep sea bombing raids that occurred within this time-frame. The enduring bravery and fortitude of these bomber pilots is communicated through a series of first-hand recollections, as is their humour and occasional cynicism. All reflect the ethos, fear and bravery of these ordinary men, most of whom were plucked from 'civvy street' and thrust into a frightening, bitter conflict which was made even more dangerous by the lethal advance of technology.
With characteristic self-effacing modesty, the pilots, gunners, navigators and engineers tell of acts of great heroism, of dreadful injuries bravely borne, and personal fears overcome in the heat of battle. A comprehensive account of RAF Bomber operations on the infamous German warship Tirpitz is included, alongside many other similarly dramatic episodes.
The gentle and unassuming narratives convey the sense of purpose that these men felt, employed in some of the most dangerous yet vital operations of the war. It is a fitting tribute to those that survived and the many thousands who died in the struggle against Hitler's dreadful ambitions in Europe.
Vintage Airfix Review:
No review currently available.
By Lt Col. 'Brick' Eisel USAF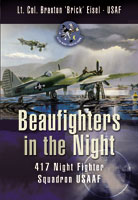 Description:
The 417th Night Fighter Squadron USAAF was only the fourth such unit to be formed. In the early days of WWII, the US sent observers to England to study how the latest form of air warfare would take shape and it very soon became apparent to them that a night fighting capability was of increasing importance. When they joined the battle against the Reich they found themselves without a suitable American aircraft and were forced to utilize those RAF Beaufighters that were becoming available as the de Havilland Mosquito assumed that role in RAF squadrons. Having 're-learned to fly' this British design the 417th were sent to North Africa where they honed their skills with the RAF. Most of the ex-RAF aircraft they had inherited were battle weary and no supplies of spares were available through the US supply chain. The squadron found an elderly B-25 bomber, nicknamed the "Strawberry Roan," and they ranged throughout the Mediterranean in search of Beaufighter parts. 417 soon built a healthy score of downed German and Italian aircraft and as the war progressed they were moved to Corsica to support the Italian invasion, now also taking on the challenge of maritime attack. After D-Day they were moved to Le Vallon at the mouth of the Rhone Valley, the great pathway into southern Germany, from where they attacked the night-time movements of the German Army. Perhaps their most famous operation was to attack and down many of the low flying German Condor aircraft that ran the route from the Reich to Spain carrying Nazi gold and treasures that had been looted from the occupied nations. This unique history is full of first-hand accounts and new information.
Vintage Airfix Review:
No review currently available.
By Nick Thomas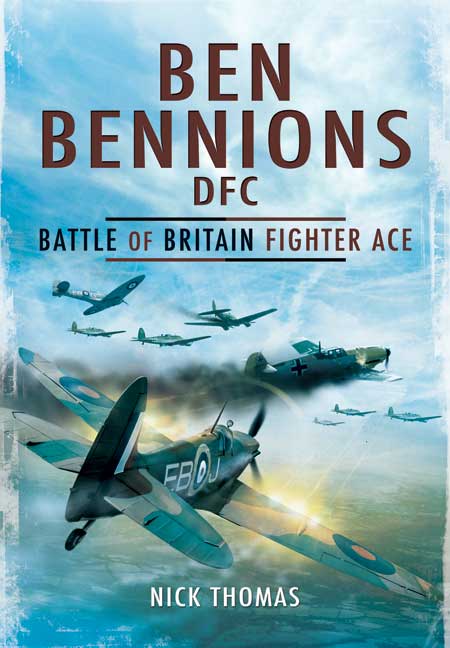 Description:
'Ben' Bennions enlisted in the pre-war RAF in 1929, serving first as an 'erk' before being selected for pilot training. His first posting saw him serving in the Middle- East with 41 Squadron, returning to the UK and Catterick, where the squadron was still stationed at the declaration of war. Patrols and scrambles were common throughout the early months of the conflict, but it was in May 1940, that 41 Squadron first saw the enemy in any number, providing air cover for the retreating BEF. Bennions recorded his first combat victory on 28 July – he was to damage or destroy 20 plus enemy aircraft during the following months, earning the DFC and becoming one of the RAF's top scorers. The squadron alternated between Catterick and Hornchurch, and although Bennions was afforded some rest between operational periods, while on the frontline the sorties came thick and fast, particularly during the latter phases of the Battle of Britain when Bennions was flying several patrols and scrambles every day. His tally grew steadily and a much deserved DFC was promulgated on 1 October 1940, the day he was due to begin a short period of leave, however, Bennions decided to have one last crack at the enemy. During the patrol, he single-handedly took on a formation of 40 Messerschmitt Bf 109s about to pounce on a flight of Hurricanes, adding another Bf 109 before being hit and forced to bail out. Badly wounded in the head, Bennions lost an eye and became one of Sir Archibald McIndoe's Guinea Pigs.
His path to recovery was slow but he was determined to get back in the air and was permitted to fly but only with a passenger or second pilot assisting with take-offs and landings – it seemed that his life as a single-seater fighter pilot was at an end. Several postings later Bennions was working as a liaison officer with the USAAF. Somehow he managed to talk his way onto flying duties and was soon flying a Supermarine Spitfire on operational patrols, contrary to all orders. Never one to avoid a combat zone, Bennions was with the American forces when they landed on Corsica. Luck would desert him, however, and he was wounded again whilst disembarking from a landing craft in the first wave to hit the beaches at Ajaccio on 30 September 1943.
The post war years saw Bennions offered a permanent place in the RAF but denied further flying duties – for a man with Ben's passion to be in the air, this was intolerable and he resigned his commission. In his second career Bennions taught for many years at the school at Catterick Garrison, before retiring to become a stalwart of the Guinea Pig Club (of which he was a founder member) and the Battle of Britain Fighter Association. Born in the Potteries but an adopted Yorkshireman, Bennions received a number of post-war honours – the Battle of Britain Memorial Flight Spitfire has flown bearing his letter code EB – J. Despite his tally of 12 destroyed and a further 8 plus damaged or as 'probables' (all but one of his 'kills' being fighters), however, he never received what would have been a richly deserved Bar to his DFC.
Vintage Airfix Review:
No review currently available.
By Colin Hodgkinson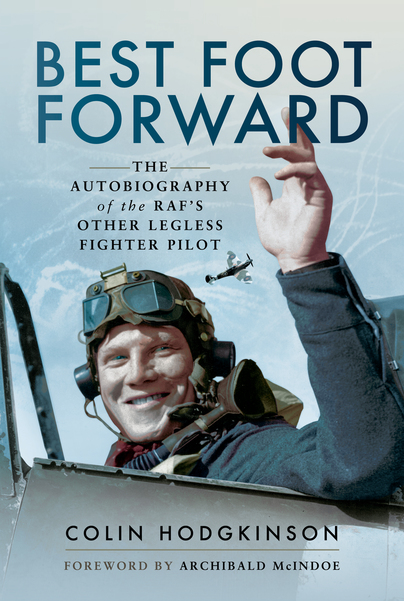 Description:
In the whole of the Second World War, only two men succeeded as operational fighter pilots in the RAF after losing both legs. Douglas Bader was one, and his story is well-known indeed, he has been described as one of the Royal Air Force's most famous pilots. The other was Colin Hodgkinson.
Colin was injured in a flying accident whilst training with the Fleet Air Arm in 1939. He awoke in hospital to find that his right leg had been amputated at the thigh, whilst his left leg was severely injured. His face was also damaged and he had trouble with the sight in one eye. In the weeks that followed, Colin's remaining leg refused to heal. Coolly, calculatingly, he made his decision: Chop the damned thing off and lets be done with it.
Just nineteen at the time, Colin developed a burning determination to prove himself a normal man by becoming a fighter pilot and flying Spitfires. With Douglas Bader as his example, and brilliant surgeons such as Sir Archibald McIndoe treating him, Colin achieved his aim with a hand-tailored pair of tin legs. He proved himself as a fighter pilot many times over, until the war ended, for him at least, as a German prisoner of war.
Although repatriated in 1944 as unfit for further duty, Colin not only continued to fly with the RAF until he left the service in 1946, but also went on to fly jet fighters with the Auxiliary Air Force from 1947 to 1952. His is undoubtedly a story of courage and determination one in which he had learnt to always stride out into the future, putting his best foot forward.
Vintage Airfix Review:
No review currently available.
Black Night for Bomber Command
By Richard Knott
Description:
"I am not pressing you to fight the weather as well as the Germans, never forget that." So wrote Winston Churchill to Arthur Harris, the Commander-in-Chief of RAF Bomber Command, after the terrible events of 16 December 1943. In the murky dusk almost five hundred heavy bombers, almost entirely Lancasters, set out for Berlin from their bases in eastern England, from north Yorkshire to southern Cambridgeshire. They lifted off at around 4 pm to bomb the target four hours later and were expected to return at midnight. 328 aircrew lost their lives that night – they were the victims of the weather, not the Germans.
This book relates the tragic circumstances of individual crews as they struggled to find their home bases in low cloud and fog. It also includes stories from the local people who remember hearing a low-flying aircraft and all too often the frightful explosion as it struck unexpected high ground or even trees. Some rescue attempts were successful, but for most aircrew it was death in a blazing wreck. Many of the crash sites have been explored by the author as he tried to imagine exactly how each aircraft came to grief. It contains many photos of aircraft as they were and the remaining impact areas that remain to this day.
Vintage Airfix Review:
No review currently available.