For many people, the Supermarine Spitfire is regarded the most famous fighting aeroplane ever to take to the skies, even though some may question how something so beautiful could be conceived as a weapon of war. A much more complicated aeroplane than the Hawker Hurricane which preceded it into RAF service, the Spitfire represented the pinnacle of aviation design when the first examples were delivered to No.19 Squadron at Duxford in the summer of 1938 and as the clouds of war were already gathering, the RAF were going to need as many of these magnificent aeroplanes as they could get.
The Spitfire's 'Finest Hour' came during the savage dogfights of the Battle of Britain, where the enduring reputation of this iconic fighter was secured in a four month struggle for aerial supremacy in the skies above Southern England. Fighting alongside the more numerous Hawker Hurricanes, Fighter Command thwarted the Luftwaffe in their attempt to clear the skies of British fighters and with it, effectively removed the immediate threat of German invasion. Following the end of the Battle of Britain and a period of rest and replenishment, the RAF were ready to go on the offensive, with raids across the Channel selecting targets of opportunity and attempting to lure the Luftwaffe into combat.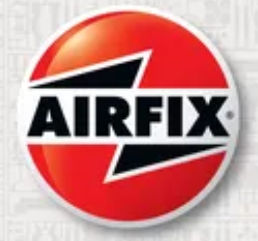 New kit available here
direct from the Airfix website.

Find this kit on eBay UK.