The DH.82 Tiger Moth made its first flight in October 1931 and was the result of the company's founder wanting to produce an aircraft superior to its predecessors, whilst possessing enough appeal to attract interest from several different aviation sectors. Its success resulted in an immediate order from the RAF, who viewed the aircraft as an ideal primary trainer for pilots beginning on their flying careers and sestined to fly their latest front line aircraft. Their modest original order was followed up by several subsequent orders and as the world descended into conflict in 1939, the Royal Air Force would have around 500 Tiger Moths. It was a relatively stable and forgiving aircraft to fly, with few handling vices and generally supportive of the odd silly mistake. It has been descrided as an 'easy aeroplane to fly but a difficult one to fly well', which seemed to have made this the ideal aircraft to serve as a primary/basic trainer for large numbers of future pilots destined for the war effort
With many Tiger Moths remaining in airworthy condition, it is interesting to consider that this famous basic training aircraft is still doing the same job today as it did during its service introduction in the 1930s. The magnificent Tiger Moth allows potential Warbird pilots the opportunity to gain valuable experience flying a 'taildragger' aircraft, before eventually moving on to display the Spitfires and Mustangs which thrill the crowds at Airshows all over the world.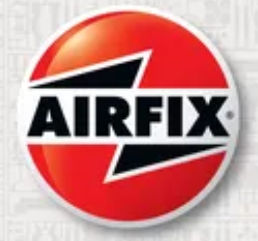 New kit available here
direct from the Airfix website.

Find this kit on eBay UK.