All these titles are available to purchase from Pen and Sword.
Contents:
-
A History of Jungle Warfare
- By Bryan Perrett..
-
Air War Over North Vietnam
- By Stephen Emerson..
-
American Wheeled Armoured Fighting Vehicles
- By Michael Green..
-
Armoured Warfare in the Vietnam War
- By Michael Green..
-
Cheating Death
- By George J Marrett..
-
Cobra! The Attack Helicopter
- By Mike Verier..
-
Cold War Hot
- By Peter Tsouras..
-
Counter-insurgency
- By Ian F W Beckett, Dr John Pimlott..
-
First In, Last Out
- By J P Cross, Foreword by Hew Strachan..
-
Five Four Whiskey
- By Robert Sweatmon..
---
Result Pages: 1 Displaying 1 to 10 (of 10 Books)
By Bryan Perrett
Description:
A world where little light penetrates. Of dense vegetation, tangled roots, fetid mud and swamps. Where the helicopter, sophisticated weaponry and technology have revolutionized military combat. But where survival still depends on acute observation and listening for the slightest sound. The jungle. Backdrop to one of the most gruelling of all forms of warfare. To wars that in recent times have changed the course of history. The subject of this expert, extensively illustrated study by Bryan Perrett.
Originally published to acclaim in 1990 by Patrick Stephens Limited, this re-issue represents a determination on the publisher's part to keep this esteemed volume in print.
Vintage Airfix Review:
No review currently available.
By Stephen Emerson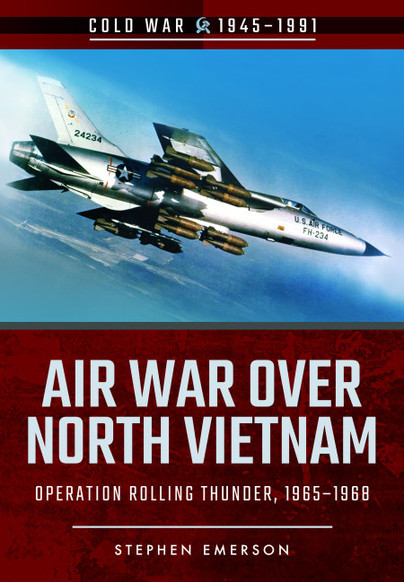 Description:
In early 1965 the United States unleashed the largest sustained aerial bombing campaign since World War II, against North Vietnam. Through an ever-escalating onslaught of destruction, Operation Rolling Thunder intended to signal America's unwavering commitment to its South Vietnamese ally in the face of continued North Vietnamese aggression, break Hanoi's political will to prosecute the war, and bring about a negotiated settlement to the conflict. It was not to be.
Against the backdrop of the Cold War and fears of widening the conflict into a global conflagration, Washington policymakers micromanaged and mismanaged the air campaign and increasingly muddled strategic objectives and operational methods that ultimately sowed the seeds of failure, despite the heroic sacrifices by U.S. Air Force and Navy pilots and crews.
Despite flying some 306,000 combat sorties and dropping nearly 650,000 tons of ordnance on North Vietnam – more than that used in the Pacific theater during World War II – Operation Rolling Thunder failed to drive Hanoi decisively to the negotiating table and end the war. That would take another four years and another air campaign.
Vintage Airfix Review:
No review currently available.
American Wheeled Armoured Fighting Vehicles
By Michael Green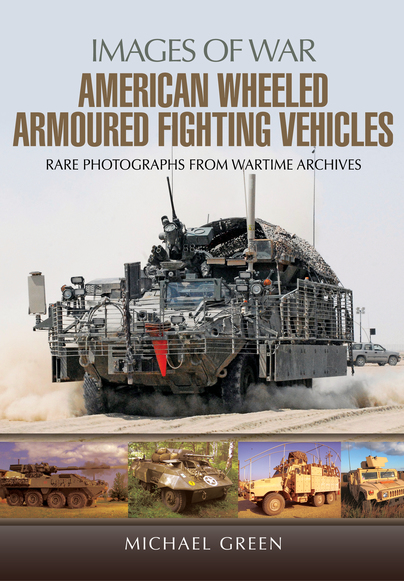 Description:
Numerous wheeled armoured fighting vehicles have seen service in the US armed forces on and off for over 80 years.
There have been various changes of policy and twice, after the Second World War and Vietnam, they went out of favour but their use is now well established.
This well researched and superbly illustrated book describes all the different types and variants since the first M1 was ordered in 1931. The M8 armoured car was widely used during World War Two but it was not until Vietnam that further wheeled AFVs came into service, notably the M706 armoured car.
After a lull the US Marine Corps adopted the Light Armoured Vehicle (LAV) in 1983. The US Army first used armoured Humvees in 1994 and variants remain in service (M1141 and M1116). Other types today include the Guardian (M1117) and the Army version of the LAV names the 'Stryker'. To meet the operational requirements of Iraq and Afghanistan the Mine Resistant Ambush Protected vehicle (MRAP) was ordered in bulk from 2007.
Vintage Airfix Review:
No review currently available.
Armoured Warfare in the Vietnam War
By Michael Green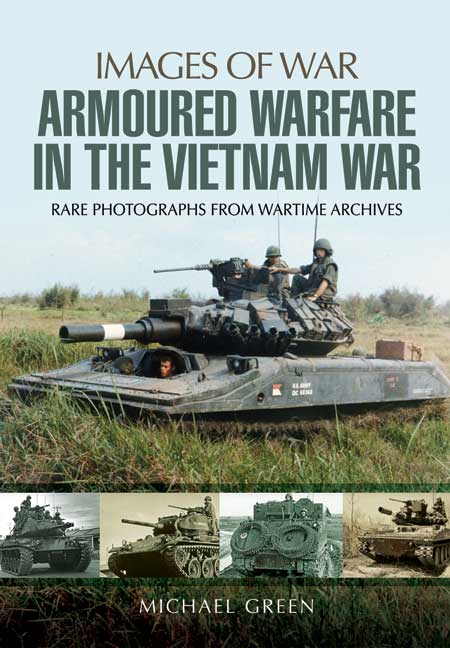 Description:
Historian and collector Michael Green shows in this fascinating and graphically illustrated book that the two wars that engulfed Indochina and North and South Vietnam over 30 years were far more armoured in nature than typically thought of. By skilful use of imagery and descriptive text he describes the many variants deployed and their contribution.
The ill-fated French Expeditionary Force was largely US equipped with WW2 M3 and M5 Stuart, M4 Sherman and M24 light tanks as well as armoured cars and half-tracks. Most of these eventually went to the Army of the Republic of Vietnam but were outdated and ineffective due to lack of logistics and training.
The US Army and Marine Corps build-up in the 1960s saw vast quantities of M48 Pattons, M113 APCs and many specialist variants and improvised armoured vehicles arrive in theatre. The Australians brought their British Centurion tanks.
But it was the Russians, Chinese and North Vietnamese who won the day and their T-38-85 tanks, ZSU anti-aircraft platforms and BTR-40 and -50 swept the Communists to victory.
This fine book brings details and images of all these diverse weaponry to the reader in one volume.
Vintage Airfix Review:
No review currently available.
By George J Marrett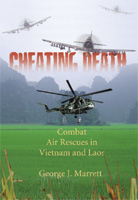 Description:
The colourful characters and daring rescues of downed pilots engaged in the Secret War in North Vietnam and Laos are vividly captured by one who was there, in some of the most exciting stories ever written about aerial combat. Sandy Marrett and his squadron colleagues flew some of the most dangerous air missions of the war as on-scene commanders, in charge of rescuing the scores of US Navy and Air Force pilots shot down over North Vietnam and Laos.
Vintage Airfix Review:
No review currently available.
By Mike Verier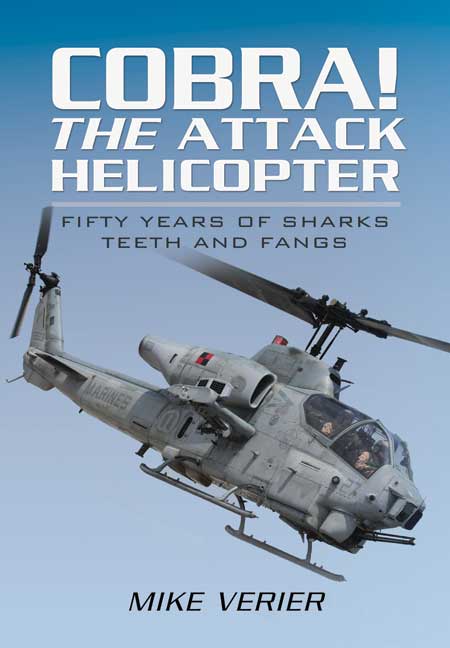 Description:
The history of the Cobra helicopter is a long and varied one, characterised by extensive deployment in some of the most dynamic theatres of war. Designed in 1965, we are fast approaching the 50th Anniversary of the craft's inception into the world of combat flight, so it seems timely that we should be presented with this, a comprehensive historical account of the various landmarks of the Cobra's service history.
This heavily illustrated volume relays the story of the Cobra from the days of early development and concept dissection right through to modern day uses, in both combat and civil contexts. Details of the early trials at Rucker are detailed, as is the birth of air mobile deployment, offering an illuminating insight into a most eventful period of developmental expansion. A full account of the Cobra's service history during the Vietnam campaign is also on display, describing the various tactics and weapons employed. The development of iconic variants such as the King Cobra and Supercobra is outlined, their individual histories set alongside those of lesser known and under-sung types, one off designs and oddities that add yet more colour to this fascinating history.
Included alongside the authors text are first hand accounts that supplement the history, enlivening the facts with accounts of authentic pilot experience, the handling and flying characteristics that can perhaps only truly be described by those in command of such machinery.
The work is brought thoroughly up to date with details of current deployment and uses in both combat and civil capacities. The employment of the Cobra by NASA and USCS illustrates its usefulness in a variety of fields, proving that the craft is so much more than a mere component part of the machinery of war.
This book is sure to appeal to helicopter and aviation enthusiasts keen to enhance their understanding of this iconic type. It has been long defined, and with good reason, as 'the Spitfire of the helicopter world' – here it is granted the platform it deserves in order to be appreciated by a wider audience.
Vintage Airfix Review:
No review currently available.
By Peter Tsouras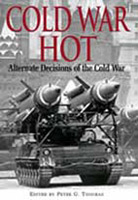 Description:
It was in the Third World that the ambitions and fears of the two Cold War superpowers were played out - Korea, Vietnam, Egypt and Syria, Afghanistan. In their bizarre way, these were carefully controlled wars, carefully controlled in the sense that neither great power allowed itself to become directly engaged in a hot war with the other. Equally, neither allowed itself to go for broke in a grand sweep across the Third World in fear of provoking that final confrontation.
But this fear of direct confrontation was never as rigidly controlled as one would think. Again and again events veered towards a clash between Eagle and Bear. The authors of this book make real such terrifying possibilities as Korea or the 67 War dragging in both superpowers; they predict the consequences of the United States or the Soviet Union attempting radical strategies in Vietnam or in a divided Germany, either to follow the British success in Malaya or to invade the North; they imagine the invasion of Cuba when the delicate signals failed to find a way out of the Missile Crisis and bring to life a scenario in which the Soviet Union knocks the Great Game off the board by using Afghanistan as base to bring down Pakistan and achieve its warm water port on the Indian Ocean. Cold War Hot vividly brings to life these and many other alternate scenarios, taking the reader behind the scenes at these momentous moments in history. In showing what could have happened, the authors show how precarious the Cold War peace actually was, and how little it would have taken to tip the balance into World War Three.
Peter G. Tsouras' alternate histories are Disaster at D-Day, Gettysburg: An Alternate History, The Hitler Options (as contributing author), and Rising Sun Victorious and Third Reich Victorious.
Vintage Airfix Review:
No review currently available.
By Ian F W Beckett, Dr John Pimlott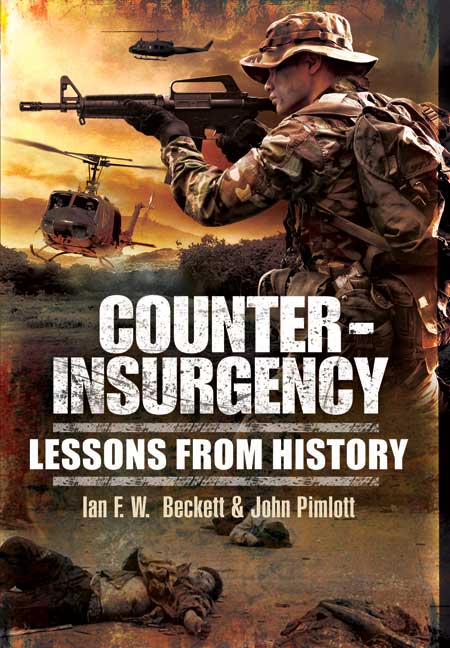 Description:
Insurgencies are at the centre of most of the conflicts that confront the modern world, and they have been since the Second World War. Leading armies across the globe have well-developed strategies for fighting counterinsurgency campaigns which are continually adjusted and refined as a result of direct experience gained in the field. Understanding this experience and learning the right lessons from it are essential as new insurgencies break out. Perhaps this is especially important today in the wake of the attacks on America and the fighting in Iraq and Afghanistan, and that is why this new edition of a pioneering survey of the subject, first published 25 years ago, is of such immediate relevance today. Editors Ian Beckett and John Pimlott brought together a team of expert contributors who provided an international overview of counter-insurgency strategies and techniques as they were perceived and put into practice a generation ago.
This historical survey, which covers irregular warfare in countries as widely separated as Chad, Vietnam, Uruguay and Mozambique, will be fascinating reading for anyone studying insurgencies and the armed response to them.
Vintage Airfix Review:
No review currently available.
By J P Cross, Foreword by Hew Strachan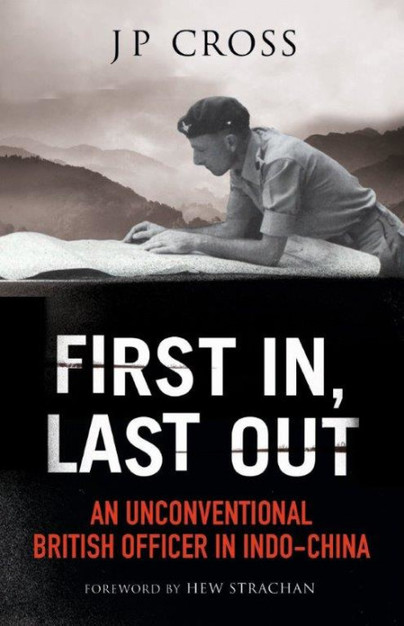 Description:
This is the astonishing tale of two episodes in the life of Colonel J P Cross, jungle fighter and linguist extraordinaire.
As a young officer at the end of the war against Japan in 1945, he took part in counter-insurgency operations against the Vietminh at a time of chaos and confusion. Sent to the area to help disarm the defeated Japanese, Cross found himself commanding a battalion of the very same troops against the Vietminh.
That period provides the backdrop to Cross's experiences as British Defence Attache to Laos between 1972 and 1976. His mastery of the languages of he region allowed him rarely-accorded access to high Laotian political circles.
Allowed to wander at will even by the Communists, he was in the unique position to survey the subterfuge and rivalry surrounding an overlooked yet fascinating sideshow to the Vietnam War. A remarkable man, J P Cross provides an absorbing account of his life amidst the cut and thrust of Laotion politics.
Vintage Airfix Review:
No review currently available.
By Robert Sweatmon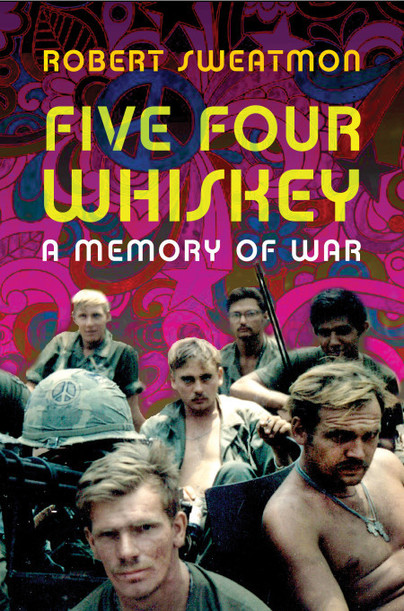 Description:
Taking its title from the nighttime radio code call and response between base camp and those on ambush patrol, Five Four Whiskey: A Memory of War by Robert Sweatmon is a moving account of life as a combat soldier in the Vietnam War. Set mostly in the sprawling woods and rubber plantations northwest of Saigon, the author explains what his unit was asked to do and what obstacles they faced, including an elusive but deadly enemy, booby traps, and antitank mines. The author, a notable television personality following the war, does not sensationalize his account; rather, his book allows a new generation to under- stand the emotional and physical pressures of the times.
Coming of age in the maelstrom of civil rights and the free love culture, the author and his fellow soldiers saw their idealism quickly vaporize in the face of the grim realities of war. Here they learned to compartmentalize their lives as a way to survive, but it was their strong bonds that ultimately kept them from succumbing to the madness that surround- ed them.
Kept in the field for almost the entire time of his tour, the author was in a unit selected to conduct a clandestine reconnaissance in Cambodia and then lead the 1970 invasion, where he was wounded. Following his convalescence, he was sent to Nui Ba Den, the fabled ghost mountain haunted by the spirit of a Vietnamese princess, until he received his papers that he had completed his combat service. At that moment, his year-long mental wall between soldier and civilian fell away as he counted the last terrifying hours before he was safely out of Vietnam. A tour-deforce of military memoir, written in an objective and often literary prose, Five Four Whiskey perfectly captures how ordinary civilian-soldiers survived an ordeal set in one of the most turbulent times in American history.
Vintage Airfix Review:
No review currently available.
Result Pages: 1 Displaying 1 to 10 (of 10 Books)