By Lance Cole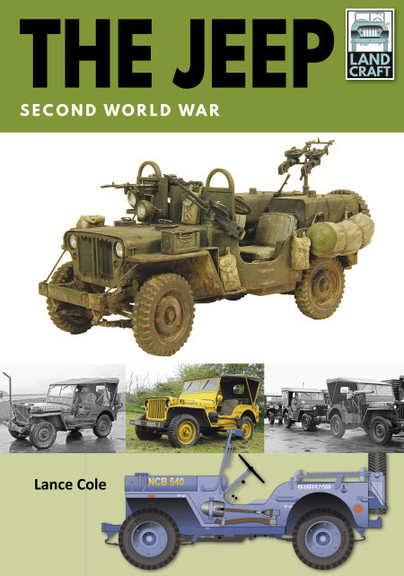 Description:
The Second World War Jeep was one of the most famous and influential military vehicles of all time, and over 600,000 were produced. It served with all the Allied forces during the war on every front and it has been the inspiration behind the design of light, versatile, rugged military and civilian vehicles ever since. In this, the first volume in Pen & Sword's LandCraft series, Lance Cole traces the design, development and manufacturing history of the Jeep and describes its operational role within the Allied armies.
A selection of archive photographs showing the Jeep in service in European and Pacific campaigns gives a graphic impression of how adaptable the Jeep was and records the variety of equipment it could carry. The book is an excellent source for the modeller, providing details of available kits, together with specially commissioned colour profiles recording how the Jeeps used by different units and armies appeared.
Lance Cole's introduction to the Jeep is necessary reading and reference for enthusiasts and modellers.
Vintage Airfix Review:
No review currently available.
By Peter Chatham, Stephen Weston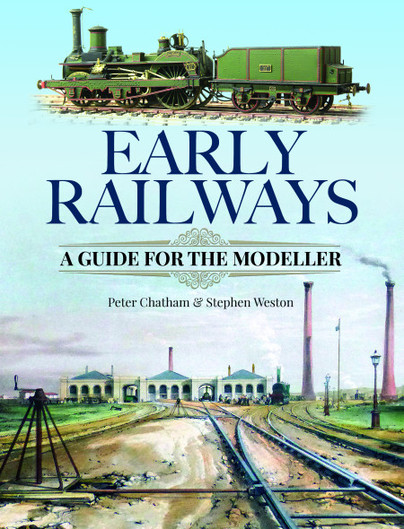 Description:
Early Railways, A Guide for the Modeller will encourage and support the modelling of the earliest period of railway history, from the very beginnings of steam traction at the start of the nineteenth century, up to about 1880; a period which for British modellers has scarcely been covered in book form. Over these few decades the railways evolved from something which at the start was markedly different, into a scene that any present-day railwayman would recognise.
It is a time with much to commend it from a modellers point of view. The trains were much shorter and therefore easier to fit into the limited space most of us have available as, correspondingly, were the station layouts, especially at the beginning of the period. Modelled at 7mm to the foot scale a modern steam express would need at least 12 or 13 feet in length and a minimum curve radius of 6 feet, whereas an 1840 express of a loco and a dozen carriages might be no more than about 6 feet long and, behind the scenes at least, able to take curves of no more than 2 or 3 feet radius, as well as being able to instantly catch the eye of the viewer.
Vintage Airfix Review:
No review currently available.