All these titles are available to purchase from Pen and Sword.
Contents:
-
Seafarers' Voices 10: Rolling Home
- By William Morris Barnes..
-
Seafarers' Voices 1: Galley Slave
- By Jean Marteilhe..
-
Seafarers' Voices 2: A Privateer's Voyage Round the World
- By George Shelvocke..
-
Seafarers' Voices 4: Landsman Hay
- By Robert Hay..
-
Seafarers' Voices 5: Life of a Sailor
- By Frederick Chamier, Edited by Vincent McInerney..
-
Seafarers' Voices 6: Whale Hunter
- By Nelson Cole Haley, Edited by Vincent McInerney..
-
Seafarers' Voices 7: Captain's Wife
- By Abby Jane Morrell..
-
Seafarers' Voices 8: From Forecastle to Cabin
- By Captain Samuel Samuels..
-
Seafarers' Voices 9 - Man of War Life
- By Charles Nordhoff..
---
Result Pages: 1 Displaying 1 to 9 (of 9 Books)
Seafarers' Voices 10: Rolling Home
By William Morris Barnes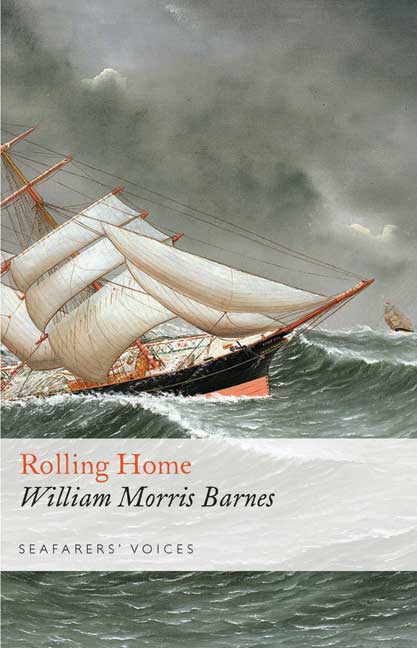 Description:
Barnes was born in 1850 into a shipowning family in St Johns, Newfoundland, and first went to sea while still a schoolboy. His career seemed predestined, and by the age of 14 he was apprenticed to a Liverpool company, serving in their sailing ships working a triangular passage to St Johns, the Brazils and back to Liverpool. He tried to 'swallow the anchor' when he married but running a grocery store was too mundane, and he soon went back to sea, transferring his skills to the now dominant steamships.
Even though he was 64, on the outbreak of the First World War he promptly volunteered for service. He does not seem to have regretted it, even after being mined or torpedoed three times; the last time he was badly injured and spent three days adrift in an open boat. Despite these disasters, like many a sailor, he was probably safer at sea – while in one port he fell for a rather exotic woman, only to discover she was a German spy.
When he eventually retired, to New York, he got to know a couple called Hilda and Denys Wortman. Denys was a newspaper cartoonist, who was rather taken with the gruff old sea-dog and based a character he dubbed 'Mopy' Dick on him for a series of popular cartoons. Meanwhile, Hilda encouraged Barnes to record his adventures and she eventually became the editor of the first edition of this book, imbuing the story with far more narrative flair than usually found in unliterary memoirs.
Vintage Airfix Review:
No review currently available.
Seafarers' Voices 1: Galley Slave
By Jean Marteilhe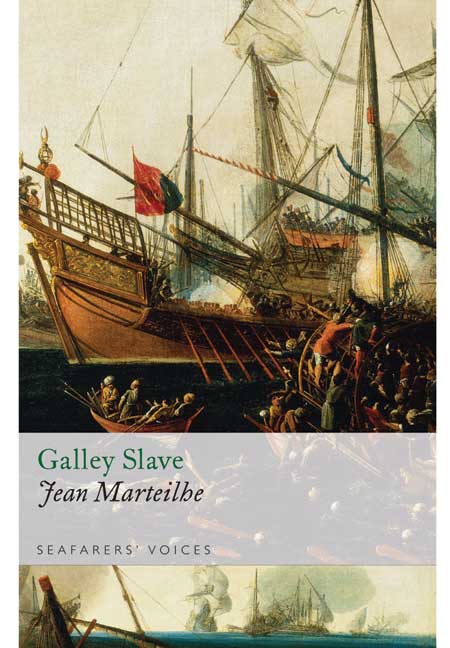 Description:
This remarkable memoir tells of the miseries of Jean Marteilhe of Bergerac, 'a Protestant condemned to the Galleys of France for his Religion', who, after the revocation of the Edict of Nantes in 1685, attempted, like so many French Huguenots, to escape to the more sympathetic Protestant countries bordering France. In 1700, heading through the Ardennes towards Charleroi, he was captured by French Dragoons and thrown into gaol.
In 1707 he then found himself, like so many Huguenots, condemned to serve in the French Mediterranean galleys. Little is known of life as a galley slave on these oared vessels. Certainly no accounts have come down to us from ancient Greece or Rome, though a little is known from the time of the Crusades. So Marteilhe's racy account represents the only authentic record of the miseries of a galley slave who experienced all the horrors of 'whips and chains' and the dreaded 'bastinado' - foot whipping.
For six years he pulled his oar, often seeing friends and co-religionists lashed - sometimes to death - under the whips of the overseers. He himself sustained almost fatal injuries in a bloody engagement with the British off the mouth of the Thames before being released under a general amnesty in 1713.
Galley Slave brings vividly to life the sufferings and conditions on the seventeenth- and eighteenth-century galleys and is a unique and unforgettable account.
JEAN MARTEILHE was born in 1684 into a Huguenot family, just one year before the revocation of the Edict of Nantes. Captured while trying to leave France in 1700, he was to be subjected to six years as a galley slave. He published his memoir France in 1757 and died in Holland in 1770.
Vintage Airfix Review:
No review currently available.
Seafarers' Voices 2: A Privateer's Voyage Round the World
By George Shelvocke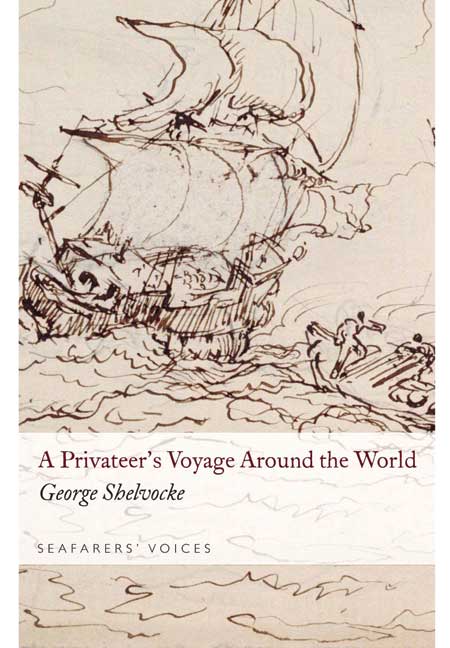 Description:
In 1719, Captain George Shelvocke, a poverty-stricken ex-naval officer, appealed for help to an old shipmate, Edward Hughes, who was then part of a consortium fitting-out two privateering vessels to prey on the Spanish in the Pacific. He offered Shelvocke the captaincy of the larger ship but then demoted him to a smaller vessel, and Shelvocke, bitter and revengeful, immediately set off on his own for South America with a semi-mutinous crew, and his much-hated Captain of Marines, William Betagh.
After rounding Cape Horn, one of Shelvocke's men shot a black albatross – an event later to be immortalised in Coleridge's Rime of the Ancient Mariner – and then, off Chile, with considerable loot onboard his ship, the Speedwell, was wrecked in the Juan Fernandez Islands. Undaunted, he built another vessel and eventually returned to England, via Macao, loaded with Spanish plunder. Back home he was arrested for piracy and defrauding his shareholders, though he argued that he owed the original owners nothing as their ship had been honestly lost.
The events were grippingly portrayed in his memoir A Voyage Round the World by Way of the Great South Sea, though some of it was disputed by Betagh and others, and it still reads today as a fast moving, incident-packed tale exposing the world of the maritime mercenaries and privateers, men who would take on anything and everything – for Gold!
GEORGE SHELVOCKE was born in 1675 and entered the Navy when he was 15. During the wars with France and Spain he rose to become sailing master and then a Second Lieutenant. In 1713, at the end of the wars, he found himself on half pay and it was after that that his adventures in the Pacific began. He died peacefully – and rich – in 1742.
Vintage Airfix Review:
No review currently available.
Seafarers' Voices 4: Landsman Hay
By Robert Hay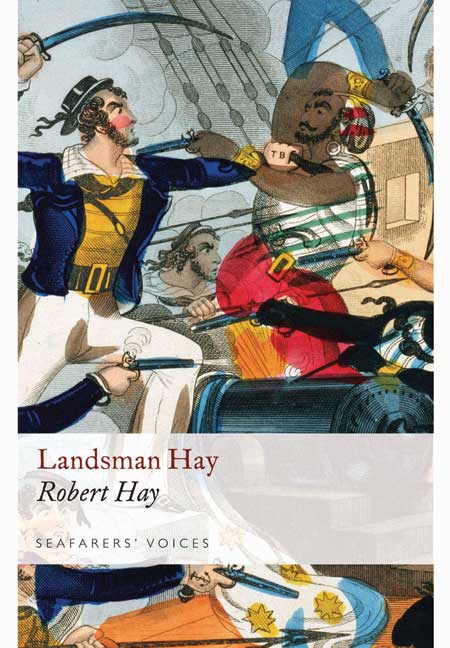 Description:
In 1803, at the age of 14, Robert Hay ran away from home to join the Royal Navy, and for the next eight years experienced the trials and tribulations of a sailor's life.
Intelligent, agile and willing, he became a boy servant to a series of officers, all of whom helped advance his education as was the practice of the day. But the taxing conditions of life onboard he found detestable and he was, after an action off the French coast, sorely tempted to desert but the well known and ruthless treatment of deserters, if caught, deterred him this time.
He was then posted to the East Indies where he was badly wounded and nearly lost a leg before returning home after five years with £14 and fourteen days leave to look forward to. His next ship ran aground off Plymouth and, this time, he took the opportunity to desert but was then quickly taken by a press gang. Terrified of being identified, he managed to escape and reach the Scotland and home.
As well as a wonderful yarn, the book is also an impressive description of early nineteenth-century naval life, and his ability as a writer was considerable. His descriptions of his remarkable experiences in the East Indies are full of the flavour of the region, while the sailor's natural inclination to drink and debauchery is told with verve. But also running through the narrative are many fine observations on nature and on the human condition. A true and vivid account of the sailor's life of this era.
Vintage Airfix Review:
No review currently available.
Seafarers' Voices 5: Life of a Sailor
By Frederick Chamier, Edited by Vincent McInerney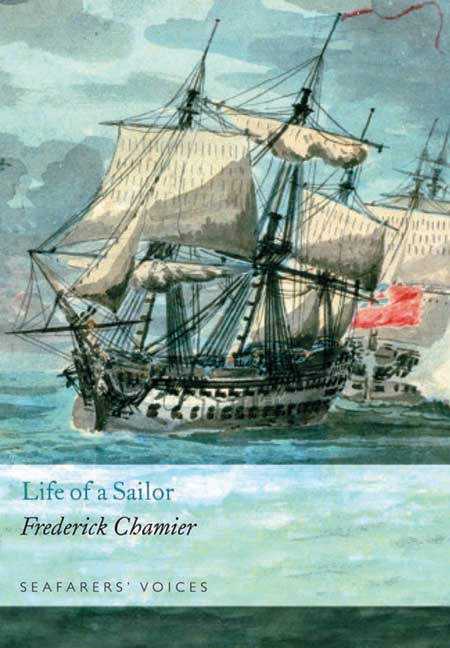 Description:
Chamier was a Royal Navy officer, who like his exact contemporary Captain Marryat is best remembered for a series of naval novels. The Life of a Sailor was his first publication and is usually catalogued as fiction, which may be a tribute to Chamier's story-telling skills but it is wrong – the book is an exact account of his naval career, with every personality, ship and event he describes corroborated by his service records. By the time he went to sea in 1809, the heroic age of Nelson was over, but the war was far from won, and he was to see a lot of action, from anti-slavery patrols off Africa to punitive raids on the American coast during the War of 1812.
His descriptions of the latter were to prove highly controversial. Like many liberal officers, he deplored the strategy of bringing the war to the civilian population, and the book was much criticised by more senior naval officers for saying so. Chamier represents a new generation of post-Nelsonic naval officer, more gentlemanly, better educated and perhaps more open-minded – he certainly got on well with Lord Byron, whom he met in Constantinople – and his sympathies generally look forward to the Victorian age. He was too young to rise to high rank, and after the Napoleonic War, like many others, he was condemned to a life on half-pay and perhaps forced into a literary career, but out of it came one of the era's most authentic accounts of a junior officer's naval service.
Vintage Airfix Review:
No review currently available.
Seafarers' Voices 6: Whale Hunter
By Nelson Cole Haley, Edited by Vincent McInerney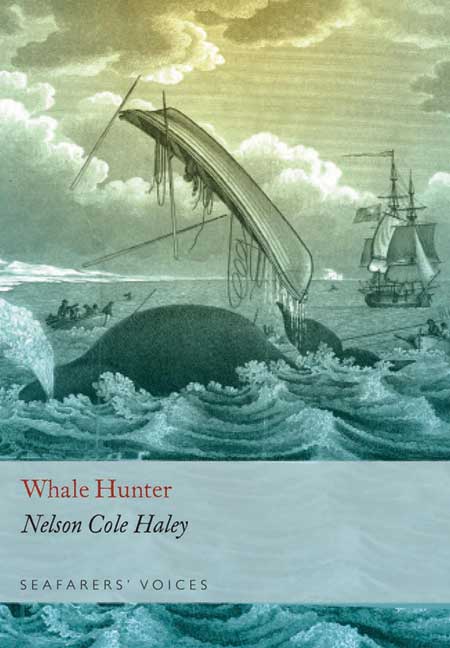 Description:
This is the narrative of a harpooner in the whale-ship Charles W Morgan, whose four-year voyage in 1849-1853 took him from New Bedford, Massachusetts, to the South Pacific and on around the world. Before the days of the whale-gun and its explosive warhead, whaling was a dangerous and far from one-sided pursuit – indeed, one of Haley's earliest experiences was the destruction of his boat by a whale attack, and even when the harpoon hit the target, the whaleboat would be towed at speed until the wounded whale was exhausted, a terrifying experience that was known to whalemen as a 'Nantucket sleigh ride'.
Haley's narrative covers all the excitements and dangers of the business – like trying to work on a slippery whale carcass, while the surrounding waters seethed with sharks – but also encompasses the long hours of boredom, when sailors entertained each other with tall tales. Many are recounted, and, surprisingly, some of the least likely can be corroborated. In fact, Haley's anecdotes of the South Seas in transition form one of the great appeals of the book. On the one hand there were still hostile islands with murderous inhabitants, while others had been so strongly influenced by Christian missionaries that pleasures of the flesh were now entirely off-limits.
Whaling was, in effect, the first oil industry, a high-risk business where huge fortunes were to be made. Haley's is the authentic voice of those that chose its dangers.
Vintage Airfix Review:
No review currently available.
Seafarers' Voices 7: Captain's Wife
By Abby Jane Morrell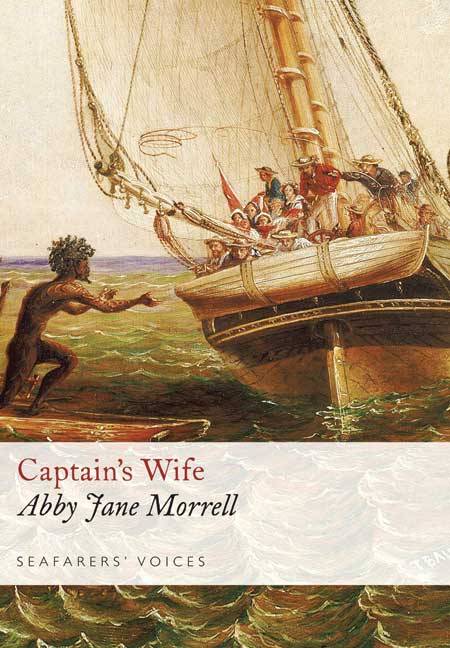 Description:
During the nineteenth century it became increasingly common for merchant service masters to take their wives to sea, particularly in the whaling industry, where voyages of 2-3 years were not uncommon. Reflecting the sailor's traditional dislike of women on board – seen as unlucky by the superstitious and disruptive by the more rational – these ships were derisively dubbed 'Hen Frigates' and although they have been the fashionable subject of academic interest in recent years, there is not much literature by the women themselves. Among the first, and most accomplished, is Abby Jane Morrell's account of a voyage between 1829 and 1831 that took her from New England to the South Pacific. Her husband Benjamin was in the sealing trade but was a keen explorer, and his adventurous spirit led him – and his wife – into situations normally well outside the world of the Hen Frigate.
Curiously, Benjamin also wrote an account of this voyage, but since he was described by a contemporary as 'the greatest liar in the Pacific', his wife's is a better record of what actually happened, even when dealing with dramatic incidents like the murderous attack by cannibal islanders. Apart from the descriptions of exotic places, much of the interest in this book is the traditional, centuries-old world of the sailor as seen through the eyes of a thoughtful and well-educated woman. As such it heads a long line of 'improving' books aimed at ameliorating the seaman's lot.
Vintage Airfix Review:
No review currently available.
Seafarers' Voices 8: From Forecastle to Cabin
By Captain Samuel Samuels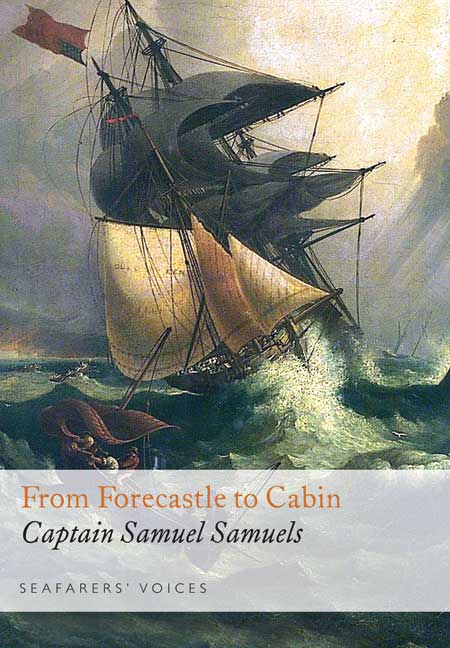 Description:
This is the autobiography of an American who ran away to sea at the age of 11 and charts his rise from the lowliest seaman (berthed under the forecastle) to the command of his own ship and the occupation of the luxurious after cabin. In the course of an action-packed career spanning half a century, he experienced almost all of the vicissitudes of life in the nineteenth-century merchant service: storm and shipwreck, famine and disease, press-gangs and desertion, piracy, violence and mutiny – this last, at different times, as both mutineer and victim. Like many a sailor he was often in more danger ashore than afloat, but many of his adventures make excellent stories – not least his romantic, but foolhardy rescue of a Christian woman from the harem in Constantinople. In this case the story did not quite follow the script, as she married his accomplice in the rescue.
Samuels is best known for his later career, as captain of the packet ship Dreadnought, a ship built especially for him and under his direction. Known as 'The Wild Boat of the Atlantic' in the 1850s this ship was reckoned the fastest vessel on the New York–Liverpool service, and regularly beat even the steamers on this route. This success was largely down to Samuels' hard-driving style as master, and much of the latter part of the book is taken up with the resulting crew troubles, culminating in a full-blown mutiny that he put down with characteristic forcefulness.
Vintage Airfix Review:
No review currently available.
Seafarers' Voices 9 - Man of War Life
By Charles Nordhoff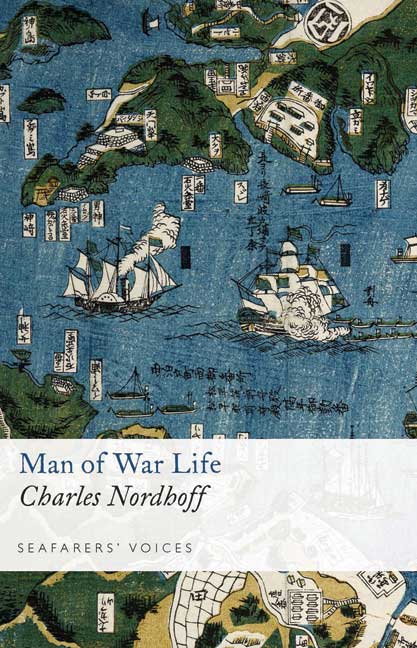 Description:
Like many a restless teenager before him, Charles Nordhoff craved excitement and in 1844, when barely 14, he managed to talk his way into the US Navy. A bookish lad who had been apprenticed to a printer, Nordhoff was better educated than most of his fellow seamen, and was well equipped to describe what became a three-year round-the-world adventure. He was lucky in his ship, USS Columbus, a large 74-gun ship of the line that had been chosen to undertake a diplomatic mission to China, and then to Japan, in an abortive attempt to open the latter to American trade. In the course of this voyage, Nordhoff was to see many countries of south-east Asia and the Far East, before crossing the Pacific, visiting South America, rounding Cape Horn, and finally returning to Norfolk, Virginia, having crossed the Equator six times.
Apart from its descriptions of exotic climes, much of the interest in the book lies in a boy's view of naval life and how the ship was run. The US Navy was small and followed very conservative principles, with an emphasis on discipline, routine and training that would have been familiar a century earlier. However, it was also subtly different: more humane in its treatment of the crew, less draconian in punishment, and a promoter of what would be considered 'Victorian' moral values. The book offers a valuable and entertaining account of life in the last days of the sailing warship.
Vintage Airfix Review:
No review currently available.
Result Pages: 1 Displaying 1 to 9 (of 9 Books)