All these titles are available to purchase from Pen and Sword.
Contents:
-
Flight Craft 7: V-Bombers - Valiant, Vulcan & Victor
- By Martin Bowman, Dave Windle. Reviewed by Vintage Airfix.
-
M29 Weasel Tracked Cargo Carrier & Variants
- By David Doyle. Reviewed by Vintage Airfix.
-
16 Air Assault Brigade
- By Tim Ripley..
-
21st Century Courage
- By Mark Felton..
-
3 Commando Brigade in the Falklands
- By Major General Julian Thompson CB, OBE..
-
5th Infantry Brigade in the Falklands
- By David Aldea, Nick Van der Bijl..
-
A Military History of China
- By David Richard Petriello..
-
A Sniper's Conflict
- By Monty B..
-
Aden Insurgency
- By Jonathan Walker..
-
Air War Northern Ireland
- By Steven Taylor..
-
Al Qaeda in the Islamic Maghreb
- By Al J. Venter..
-
Amphibious Assault Falklands
- By Michael Clapp, Ewen Southby-Tailyour..
-
Angolan War of Liberation
- By Al J. Venter..
-
Apache over Libya
- By Will Laidlaw..
-
Argentine Fight for the Falklands
- By Martin Middlebrook..
---
Flight Craft 7: V-Bombers - Valiant, Vulcan & Victor
By Martin Bowman, Dave Windle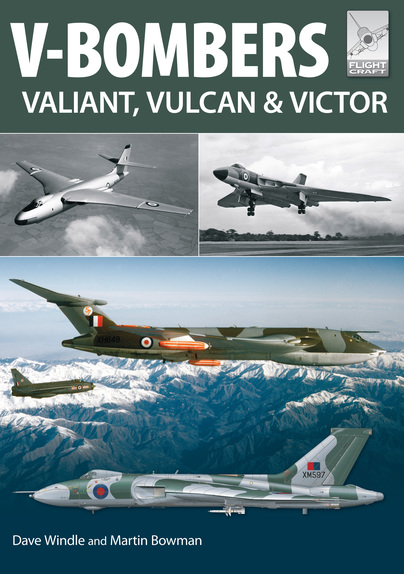 Description:
Britain's desire to stay at the leading edge in the design and development of modern jet powered aircraft was born in the later stages of the Second World War. The Royal Air Force sent requests to the leading aircraft manufactures for a variety of specifications, amongst which was one for a long-range heavy bomber. Three designs were accepted and eventually went into production – these became the V-Bomber Force.
The Vickers Valiant, Vulcan and Victor saw prolific and varied service during the course of their careers. This book contains fabulous colour profiles (created by Dave Windle) of all three types in different operational modes, configurations and colour schemes. Martin Bowman has written detailed descriptions and photographs to create the perfect enthusiasts reference. This enhanced and revised edition (the book was initially published in 2009) comes complete with model-making content as well as a host of brand new design features, making for a lively new addition to our esteemed Flight Craft series.
Vintage Airfix Review:
There are some great images, in this book, of these famous aircraft that can be used to aid and inspire all modellers. I particularly like the pictures of the Victor as a fuel tanker, refuelling a Lightning which will make for an easy but impressive diorama.
This book is an informative overview of the V-Bomber Force aircraft that will benefit all aircraft modellers research of these ground breaking aircraft of the Cold War.
M29 Weasel Tracked Cargo Carrier & Variants
By David Doyle
Description:
Conceived as part of a Top Secret project to disrupt Nazi Germany's atomic bomb program, the hastily developed Studebaker Weasel went on to one of, if not THE most successful of the wartime all-terrain vehicles. Designed with light weight to facilitate both air-dropping and efficient, high-speed operation in the snow, the vehicles were soon found to have excellent performance in the mud. Always amphibious, the later models, the M29C, were equipped with flotation tanks on each end and dual rudders in the rear for even more efficient operation in the water. Weasels were used on numerous fronts during WWII, were once again deployed in Korea, by the French in Vietnam, and numerous outposts during the Cold War. These pages provide an overview of the development, and a detailed look at the deployment and the machines themselves, of these iconic, all-terrain vehicles.
Vintage Airfix Review:
A perfect reference book for an AFV modeler. As part of the Images of War series it has the expected images of the M29 and its variants in action. It also has some close-up, colour images of 2 particular variants showing invaluable detail at various angles.
The historical information on the development of the Weasel is fascinating but unfortunately a little repetitive.
By Tim Ripley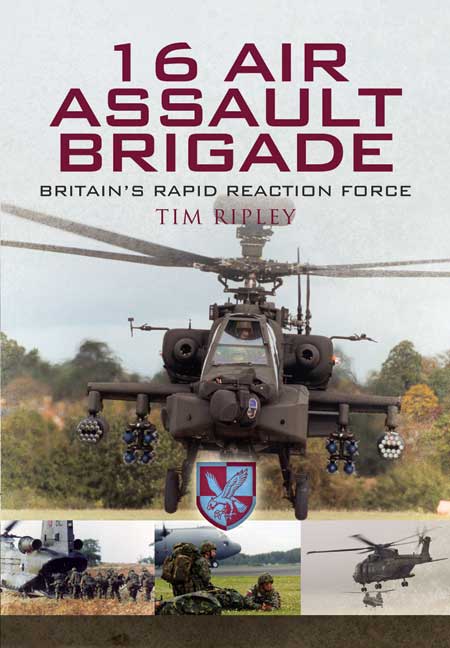 Description:
After the SAS, 16 Brigade is the most high profile formation in the British Army but to date there has been no complete history of its operations and activities. The aim of this book is to produce a history of Britain's Elite Rapid Reaction Force 16 Air Assault Brigade. It will provide a historical narrative of 16 Brigade's operations since its formation in 1999. It explain's the innovative tactics and operational procedures used by to move by air into battle. It covers military hardware, the Brigade has some of the UK's most advanced weapon system, including Apache attack helicopters. It will include the elite combat units including the Parachute Regiment and Pathfinders. Key personalities from the Brigade will be examined together with a comprehensive anayisis of how the Brigade has performed and how it is likely to evolve in coming years. The Brigade is due to return to Afghanistan in 2008 so it's public profile will remain high.
Vintage Airfix Review:
No review currently available.
By Mark Felton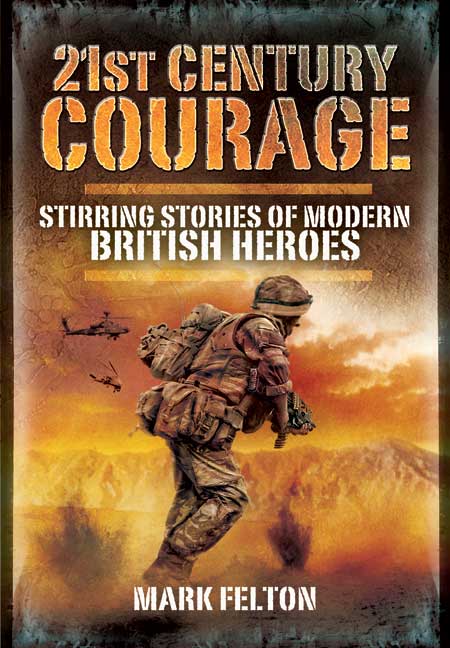 Description:
The book examines examples of outstanding courage exhibited by people living in modern Britain. These include British servicemen and servicewomen serving in Iraq and Afghanistan, police officers, and ordinary civilians in Britain and around the world. All of the cases cited have been awarded gallantry medals by the British government since 2000.
The purpose of the book is to inspire modern British people. In the past, the heroes of Empire were well-known and respected, but since the Second World War people have tended to associate heroism with celebrity instead. We hear footballers and actors described as 'heroes', and this demeans the word, and the real heroes of modern British society. The generations that fought the First and Second World Wars have often been held up as the greatest generations of British people. This book shows Britons that the kind of grit, determination, courage and willingness to 'have a go' exhibited by previous generations are as alive now as they ever were, and heroes can come from all walks of life and all ethnic groups in modern Britain.
Mark Felton is a lecturer at Shanghai University. His previous titles with Pen and Sword include The Real Tenko, Slaughter At Sea, The Coolie Generals, Final Betrayal, Japan's Gestapo and Yanagi.
Vintage Airfix Review:
No review currently available.
3 Commando Brigade in the Falklands
By Major General Julian Thompson CB, OBE
Description:
Major General Julian Thompson first wrote No Picnic when the momentous events of April - June 1982 were fresh in his mind. As Commander of 3 Commando Brigade, he was at the heart of the planning and conduct of the War. Under his direct command had been the Royal Marine Commandos and the two battalions of the Parachute Regiment who conducted the lion's share of the fighting.
No-one therefore is better qualified to tell the extraordinary story of there-taking of the Falkland Islands from the Argentinians. The author, now a celebrated military historian, has revised his early book and added for this 25 Anniversary edition more of his own personal thoughts and impressions.
It is all too easy to overlook just how perilous and risky a venture this expedition to the depths of the Southern Hemisphere was. Victory and defeat hung in the balance. Even those who feel they know about this most remarkable of wars will learn more from reading this classic account.
Vintage Airfix Review:
No review currently available.
5th Infantry Brigade in the Falklands
By David Aldea, Nick Van der Bijl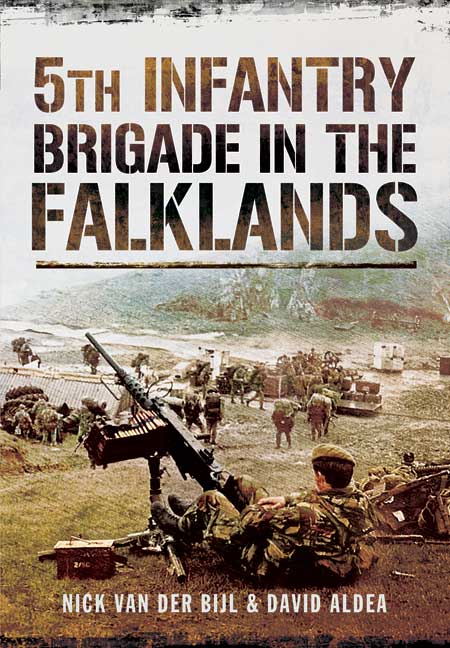 Description:
NO-ONE CAN COMPLAIN THAT THE FALKLANDS' WAR has been neglected by authors and publishers. Countless books have been published, covering this mercifully brief and successful campaign over the years. It is all the more remarkable that Nick van der Bijl and David Aldea unearthed a central subject that had been overlooked, namely the role played by the British 5th Infantry Brigade.
The decision to send 5 Brigade was taken some time after 3 Commando Brigade had been despatched with, as bad luck would have it, many of 5 Brigade's own units. This in itself caused tensions within and without the Brigade and these were exacerbated by its hasty reconstitution and all too brief training prior to the long voyage south on the Cunard Liner Queen Elizabeth II and other vessels. With the military and media spotlight firmly fixed on 3 Commando Brigade, the 'other brigade' made up principally of two Guards battalions, fresh from ceremonial duties, and a battalion of Gurkhas inevitably felt neglected. Yet their moment was to come in both glorious and tragic circumstances and, by the close of the hostilities, the Brigade had certainly made its mark, despite the many handicaps under which it had to operate.
Yet the drama and controversy were not over. For reasons that have long mystified many observers, the Brigade Commander was conspicuously overlooked in the post-war distribution of medals and awards.
This book is mandatory reading for all those who wish to understand a fascinating aspect of one of the most extraordinary military ventures in Britain's long martial history.
Vintage Airfix Review:
No review currently available.
By David Richard Petriello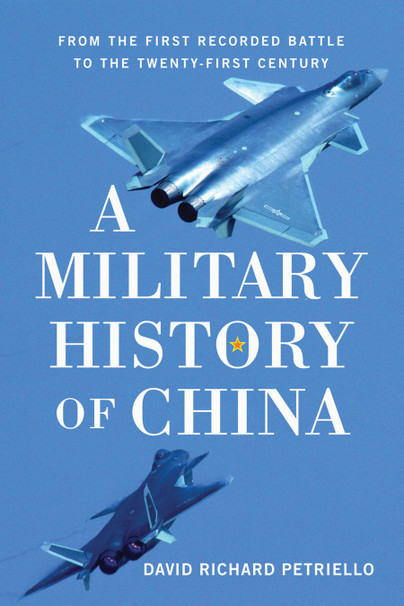 Description:
The twenty-first century has been labeled the "Pacific Century," both in terms of economics as well as military affairs. While South Korea and Japan have stagnated in these aspects, the growth of China since 1980 is unprecedented in modern history. While its economic achievements are both well known and studied, the rapid development of its military is not. In A Military History of China: From the First Recorded Battle to the Twenty-First Century, historian David Richard Petriello provides the first English language account of China's martial history. China's military prowess extends across the centuries, and includes the invention or first use of gunpowder, landmines, rocket launchers, armored cavalry, repeating crossbows, multi-stage rockets, and chemical weapons – in many cases, long before the West.
Illustrated with more than one hundred maps and figures, the book traces the general military history of China from the Neolithic Age to the present day. Particular attention is paid to specific battles, military thinkers, the impact of geography on warfare in China, and the role played by technology. Likewise, the work examines the underlying philosophy of why China goes to war. Because China's military weakness over the past two centuries compared to the West has given a false sense of China's potential, a thorough knowledge of the men, battles, tactics, geography, strategies, philosophy, and experiences of war throughout Chinese history are vital to prepare students, scholars, soldiers, and politicians for the return of China as a major innovative and global military power.
Vintage Airfix Review:
No review currently available.
By Monty B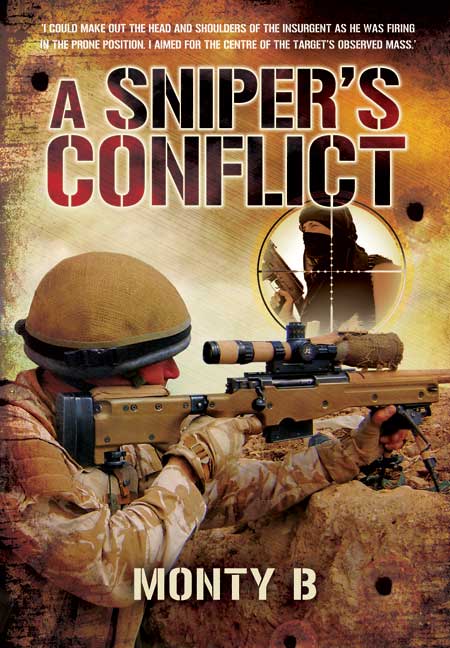 Description:
The Author sets the scene with his early experiences as a sniper during his 2004 Cimic House Al-Amarah tour in Iraq where hard lessons were learnt. Next stop after rigorous training came participation on Op HERRICK 8/9 in Helmand District, Afghanistan.
Having already been a Sniper Instructor for eight years by the start of the Helmand Tour, he is well qualified to explain sniping tactics and techniques in fascinating detail. Together with the operational background, his descriptions of many sniper engagements during the Battalion group's eventful and gruelling tour, make this a thrilling and instructive read.
Intense though the action was, there were long periods of watching and waiting. Cool nerves are called for; witnessing the taking of life even from distances of a kilometre is traumatic. Snipers work in pairs so relationship and trust are all important.
This is a superb action-packed description of professional soldiering at the sharp end. The Author's depth of knowledge and experience make this as good as a sniper's manual.
Vintage Airfix Review:
No review currently available.
By Jonathan Walker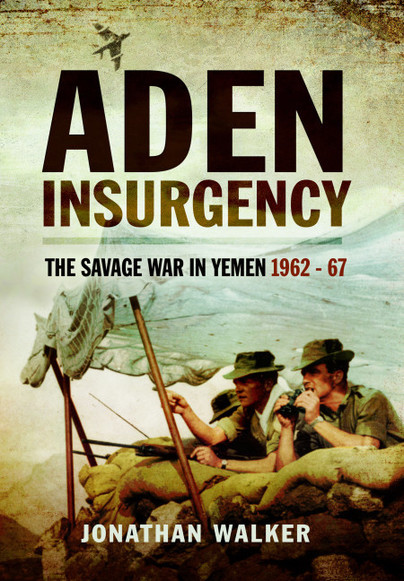 Description:
During the early 1960s the Cold War reached its climax. Britain's dwindling power in the Middle East was under siege from Arab nationalism, the Communist bloc and from American designs in the region. Aden, with its strategic military base and old Protectorate buffer zone, was soon the main battleground. The 1962 Egyptian-inspired coup in the neighbouring Kingdom of North Yemen further tightened the noose. So began a bitter and bloody insurgency war in South Arabia. British regular an special forces were soon pitted against growing and formidable insurgency forces, fighting both a war in the mountains and an urban conflict in the backstreets of Aden. Intelligence agencies vied for control of 'hearts and minds'. The British launched a clandestine war in Yemen to keep their enemies at bay. But still the situation in Aden spiralled out of control, culminating in a bloody slaughter in 1967. In that November, the British Army finally withdrew from South Arabia.
Aden Insurgency is the extraordinary story of Britain's last colonial conflict. Using a wide range of recently released archive and eye-witness accounts, the author charts the collapse of the South Arabian state. Set against a background of ruthless political ambition, these events shaped the Yemen of today.
Vintage Airfix Review:
No review currently available.
By Steven Taylor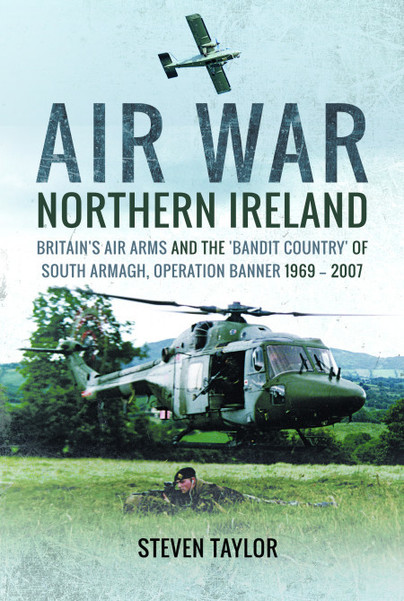 Description:
Famously dubbed 'Bandit Country' by a UK government minister in 1975, South Armagh was considered the most dangerous part of Northern Ireland for the British Army and Royal Ulster Constabulary during the years of violence known as the 'Troubles' that engulfed the province in the last three decades of the twentieth century.
This was also true for the helicopter crews of the RAF, Royal Navy and Army Air Corps who served there. Throughout the 'Troubles' the Provisional IRA's feared South Armagh brigade waged a relentless campaign against military aircraft operating in the region, where the threat posed by roadside bombs made the security forces highly dependent on helicopters to conduct day-to-day operations.
From pot-shot attacks with Second World War-era rifles in the early days of the conflict to large scale, highly co-ordinated ambushes by PIRA active service units equipped with heavy machine guns, rocket-propelled grenade launchers and even shoulder-launched surface-to-air missiles (SAMs), the threat to British air operations by the late 1980s led to the arming of helicopters operating in the border regions of Northern Ireland.
Drawing on a wide range of sources, including official records and the accounts of aircrew, this book tells the little-known story of the battle for control of the skies over Northern Ireland's 'Bandit Country'.
Vintage Airfix Review:
No review currently available.
Al Qaeda in the Islamic Maghreb
By Al J. Venter
Description:
Insurgencies in Iraq, Afghanistan, Syria, Yemen and elsewhere – the majority linked to Al Qaeda – are in the news on an almost daily basis. But very little surfaces about a festering insurgency that has been on the go for six years in West Africa under the acronym of AQIM, or al Qaeda in the Islamic Maghreb. This low-level series of guerrilla conflicts is widespread and sporadic, covering an area as vast as Europe. Nigeria has been drawn into the equation because its Boko Haram insurgent faction maintains close ties with AQIM and Islamic State.
For now though, the focus is on Mali where several jihadist groups – despite formal peace agreements – remain active. Involved is the French army and air force as well as the United Nations Multidimensional Integrated Stabilization Mission in Mali (MINUSMA), the European Union Training Mission in Mali (EUTM) as well as the European Union Capacity Building Mission (EUCAP).
The insurrection that fostered all this broke out early 2012 when President François Hollande announced the beginning of Operation Serval. Five hours later the first squadrons of French Gazelle helicopter gunships began attacking Islamist columns. A day later French fighter jets based in Chad, almost 2,000 kilometres away, were making sorties against rebel ground targets in northern Mali.
Vintage Airfix Review:
No review currently available.
By Michael Clapp, Ewen Southby-Tailyour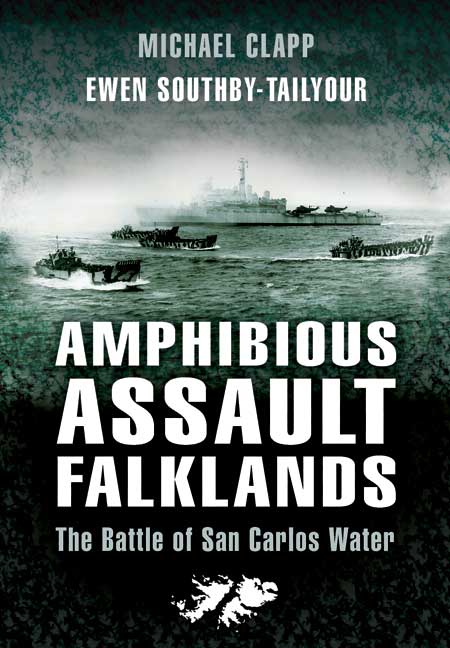 Description:
Since he was in charge of the amphibious operations in the Falklands War, it goes without saying that there is no one better qualified to tell the story of that aspect of the campaign than Commodore Michael Clapp. Here he describes, with considerable candour, some of the problems met in a Navy racing to war and finding it necessary to recreate a largely abandoned operational technique in a somewhat ad hoc fashion. During the time it took to 'go south' some sense of order was imposed and a not very well defined command structure evolved, this was not done without generating a certain amount of friction. He tells of why San Carlos Water was chosen for the assault and the subsequent inshore operations. Michael Clapp and his small staff made their stand an can claim a major role in the defeat of the Argentine Air and Land Forces.
Vintage Airfix Review:
No review currently available.
By Al J. Venter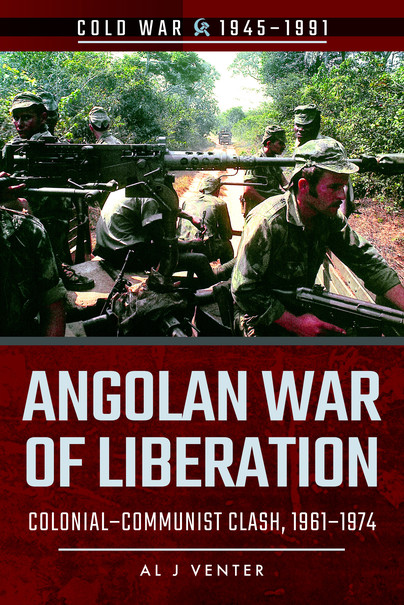 Description:
When a large group of rebels invaded Angola from a recently independent Congo in 1961, it heralded the opening shots in another African war of independence. Between 1961 and 1974, Portugal faced the extremely ambitious task of conducting three simultaneous counterinsurgency campaigns to preserve its hegemony of Angola, Portuguese Guinea and Mozambique. While other European states were falling over themselves in granting independence to their African possessions, Portugal chose to stay and fight despite the odds against success.
That it did so successfully for thirteen years in a distant multi-fronted war remains a remarkable achievement, particularly for a nation of such modest resources. For example, in Angola the Portuguese had a tiny air force of possibly a dozen transport planes, a squadron or two of F-86s and perhaps twenty helicopters: and that in a remote African country twice the size of Texas. Portugal proved that such a war can be won. In Angola victory was complete.
However, the political leadership proved weak and irresolute, and this encouraged communist elements within the military to stage a coup in April 1974 and lead a capitulation to the insurgent movements, squandering the hard-won military and social gains and abandoning Portugal's African citizens to generations of civil war and destitution.
Vintage Airfix Review:
No review currently available.
By Will Laidlaw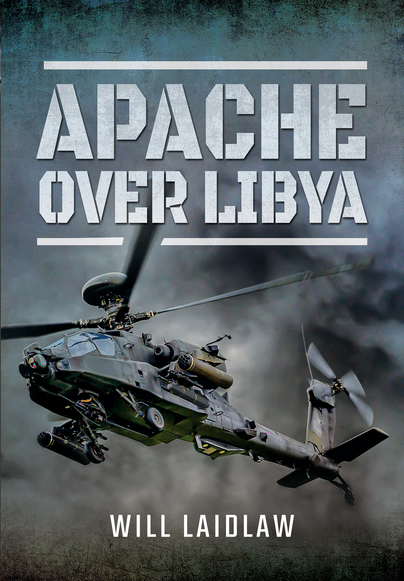 Description:
In May 2011, after a Mediterranean exercise to prove the Apache's ability to work shipborne, HMS Ocean and her embarked Apache attack helicopters from 656 Squadron, Army Air Corps were about to head home. But the civil war in Libya and the resulting NATO air campaign intervened.
A few days later the Author and his fellow Apache pilots were in action at night over hostile territory. Within the range of Gaddafi's capable air defence systems and land forces once in sight of the coast, they had to fight their way into Libya, complete their mission evading lethal ground fire, before the hazardous return to Ocean.
Despite Libya's state-of-the-art arsenal of ground-to-air weapons, the Apaches made nightly raids at ultra low-level behind enemy lines.
Apache Over Libya describes the experiences of eight Army and two Royal Navy pilots who played a significant role in the NATO led campaign. Despite fighting the best armed enemy British aircrew have faced in generations, they defied the odds and survived. Thrilling first hand action accounts vividly convey what it means to fly the Apache in combat at sea and over enemy-held terrain. An unforgettable and unique account which gives a rare insight into attack helicopter operations in war.
Vintage Airfix Review:
No review currently available.
Argentine Fight for the Falklands
By Martin Middlebrook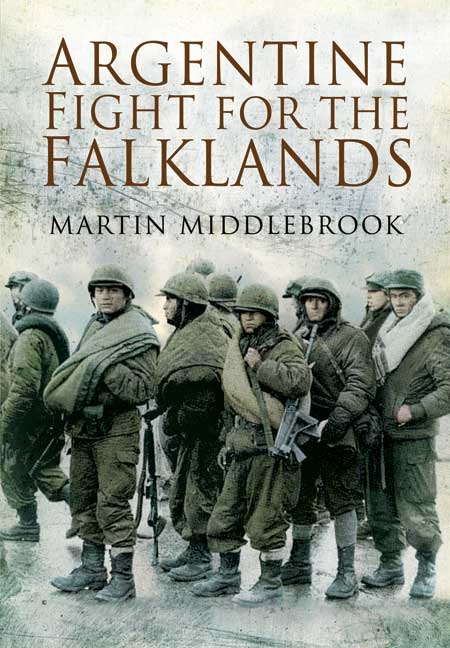 Description:
Martin Middlebrook is the only British historian to have been granted open access to the Argentines who planned and fought the Falklands War. It ranks with Liddell Hart's The Other Side of the Hill in analysing and understanding the military thinking and strategies of Britain's sometime enemy, and is essential reading for all who wish to understand the workings of military minds.
The author has managed to avoid becoming involved in the issue of sovereignty and concentrates entirely upon the military story. He has produced a genuine 'first' with this balanced and unique work. Among the men he met were the captain of the ship that took the scrap-metal merchants to South Georgia; the admiral in charge of planning the Falklands invasion; the marine commander and other members of the invasion force; two brigadier-generals, five unit commanders and many other men of the large army force sent to occupy and defend the islands.; the officer in charge of the Argentine garrison at Goose Green; and finally the brigadier-general responsible for the Defence of Port Stanley and soldiers of all ranks who fought the final battles.
Vintage Airfix Review:
No review currently available.