All these titles are available to purchase from Pen and Sword.
Contents:
-
Air War Over North Vietnam
- By Stephen Emerson..
-
Berlin Blockade
- By Gerry van Tonder..
---
Result Pages: 1 Displaying 1 to 2 (of 2 Books)
By Stephen Emerson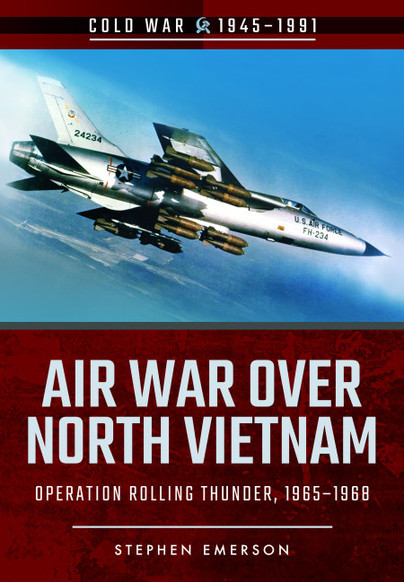 Description:
In early 1965 the United States unleashed the largest sustained aerial bombing campaign since World War II, against North Vietnam. Through an ever-escalating onslaught of destruction, Operation Rolling Thunder intended to signal America's unwavering commitment to its South Vietnamese ally in the face of continued North Vietnamese aggression, break Hanoi's political will to prosecute the war, and bring about a negotiated settlement to the conflict. It was not to be.
Against the backdrop of the Cold War and fears of widening the conflict into a global conflagration, Washington policymakers micromanaged and mismanaged the air campaign and increasingly muddled strategic objectives and operational methods that ultimately sowed the seeds of failure, despite the heroic sacrifices by U.S. Air Force and Navy pilots and crews.
Despite flying some 306,000 combat sorties and dropping nearly 650,000 tons of ordnance on North Vietnam – more than that used in the Pacific theater during World War II – Operation Rolling Thunder failed to drive Hanoi decisively to the negotiating table and end the war. That would take another four years and another air campaign.
Vintage Airfix Review:
No review currently available.
By Gerry van Tonder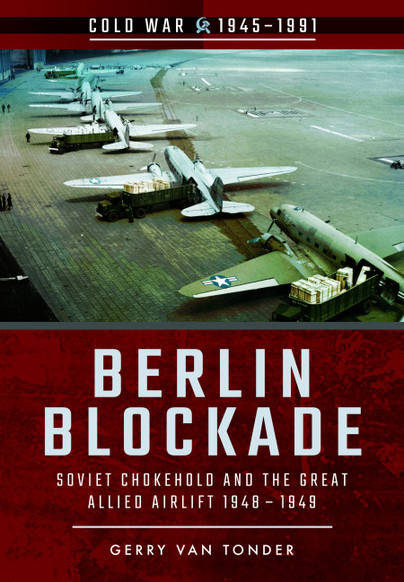 Description:
When the world held its breath …
It is 25 years since the end of the Cold War, now a generation old. It began over 75 years ago, in 1944—long before the last shots of the Second World War had echoed across the wastelands of Eastern Europe—with the brutal Greek Civil War. The battle lines are no longer drawn, but they linger on, unwittingly or not, in conflict zones such as Iraq, Somalia and Ukraine. In an era of mass-produced AK-47s and ICBMs, one such flashpoint was Berlin.
Allied agreements entered into at Teheran, Yalta and Potsdam for the carving up of post-war Berlin now meant nothing to the Soviet conquerors. Their victory had cost millions of Russian lives – troops and civilians – so the hammer and sickle hoisted atop the Reichstag was more a claim to ownership than success. Moscow's agenda was clear and simple: the Western Allies had to leave Berlin. The blockade ensued as the Soviets orchestrated a determined programme of harassment, intimidation, flexing of muscle, and Socialist propaganda to force the Allies out. Truman had already used the atomic bomb: Britain and America would not be cowed. History's largest airborne relief programme was introduced to save the beleaguered city. In a war of attrition, diplomatic bluff and backstabbing, and mobilizing of forces, the West braced itself for a third world war.
Vintage Airfix Review:
No review currently available.
Result Pages: 1 Displaying 1 to 2 (of 2 Books)