All these titles are available to purchase from Pen and Sword.
Contents:
-
Air War Normandy
- By Richard Townshend Bickers..
-
Air War Over Europe 1939 - 1945
- By Chaz Bowyer..
-
Air War Over the Atlantic
- By Manfred Griehl..
-
Airfields of the D-Day Invasion Air Force
- By Peter Jacobs..
-
Airmen Behind the Medals
- By Air Commodore Graham Pitchfork..
-
Airmen of Arnhem
- By Martin Bowman..
-
Allied Bombing Raids: Hitting Back at the Heart of Germany
- By Philip Kaplan..
-
Allied Special Forces Insignia
- By Peter Taylor..
-
Alone I Fly
- By Bill Bailey, Ronnie Green..
-
American Eagles
- By Tony Holmes..
-
An Eagle's Odyssey
- By By Johannes Kaufmann, Foreword by Richard Overy, Translated by John Weal ..
-
An Emotional Gauntlet
- By Stuart J Wright..
-
An Expendable Squadron
- By Roy Conyers Nesbit..
-
Arctic Convoys 1941-1945
- By Richard Woodman ..
-
Australia's Few and the Battle of Britain
- By Kristen Alexander..
---
By Richard Townshend Bickers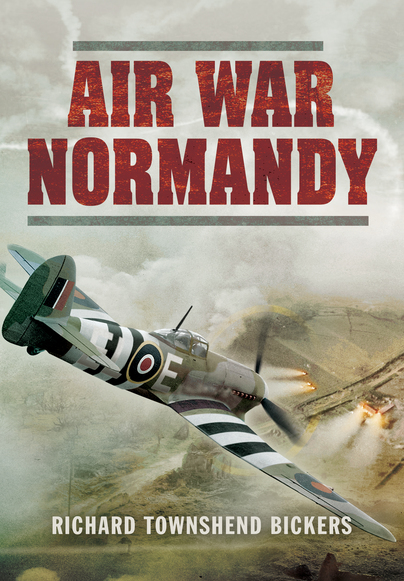 Description:
So much ink has been spilt and so many miles of film expended on the amphibious invasion of Normandy on 6 June, 1944, otherwise known as D-Day, and so familiar have the images become of men leaping from their landing craft and wading ashore as shells exploded all around them, that it is all too easy to forget that none of this would have been possible without the virtually complete air superiority which the Allies had gained over the Luftwaffe in advance of the invasion.
In this absorbing book, Richard Bickers (who himself possesses first-hand experience of serving in Fighter and Coastal Commands and in the Desert Air Force) describes how that superiority was won and held after the landings. He describes in some detail how the vital necessity of air/land cooperation was brought home to the senior officers in North Africa and emphasizes how valuable this lesson was to prove later in the war.
He tells of several of the French and Belgian units who had managed to escape from Nazi-held Europe to fight on and were now returning home. He recounts the experiences of German pilots who were by then seeing things in a very different light.
He also describes the war of the men on the ground, the crews who serviced the planes and the Airfield Construction Squadrons who built and ran the runways as the Allies advanced into Occupied France. Richard Bickers has produced a worthy tribute to a supremely gallant band of men who played a vital part in restoring liberty and democracy to the continent of Europe.
Vintage Airfix Review:
No review currently available.
Air War Over Europe 1939 - 1945
By Chaz Bowyer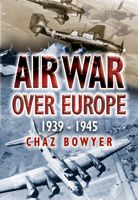 Description:
Chaz Bowyer, arguably the most authoritative air historian of his generation, tackles the broad sweep of air operations in the European theatre in this book. Initially, the Luftwaffe attempted to dominate the skies, and very nearly succeeded. The valiant defence of the UK by the RAF in the Battle of Britain ranks among the greatest feats of arms in our countryÕs history. The development of aircraft types and the descriptions of the actions that they and their pilots and crew fought make for great reading.
Vintage Airfix Review:
No review currently available.
By Manfred Griehl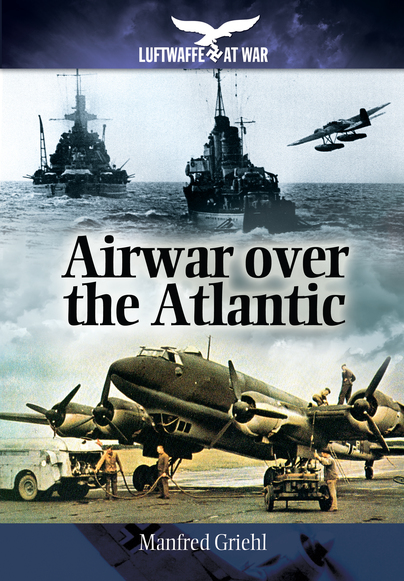 Description:
Late in 1938, the German Navy Supreme Command commissioned a report into the combat effectiveness of its airborne divisions. As a result of its findings, the German High Command instigated a major construction program for planes with a specifically maritime role: carrier-borne, reconnaissance, mine laying and most importantly, long-range units were all developed.
In this volume of the outstanding Luftwaffe at War series, Manfred Griehl showcases a photo-history of the development of the Kriegsmarine airborne capability from the early Condor missions to the introduction of Me 262 A-1a jet fighters in 1944.
More than a hundred rarely seen pictures illustrate the gradual turning of the tide against Germany in the war for the skies over the Atlantic: as the German war machine struggled to match demand for aircraft, so the pilots attempting to control crucial supply routes struggled to compete with mounting allied technical and numerical superiority.
Vintage Airfix Review:
No review currently available.
Airfields of the D-Day Invasion Air Force
By Peter Jacobs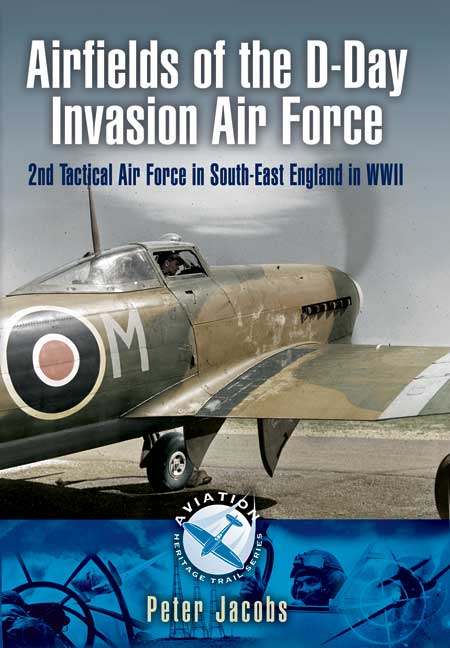 Description:
As part of the Aviation Heritage Trail series, the airfields and interest in this book are concentrated in a particular area - in this case Kent, Surrey, East Sussex, Essex and Greater London.
The South east of England emerged from six years of war with a rich diversity of RAF bomber and fighter airfields used by the 2nd Tactical Air Force, both before and after the D-Day landings. Much of this proud legacy is now threatening to disappear. However, the tourist can combine visits to an abundance of disused and active airfields, country houses and museums with countless attractions, imaginative locations and broadland and coastal hideaways that have no equal.
The airfields and other places of interest include Northolt, Manston, Sculthorp, Dunsfold, Swanton Morley, Hunsdon, Gravesend, Detling, Biggin Hill, Kenley, Redhill, Gatwick, Heston, Hornchurch, Chailey, Coolham, Horne, West Malling and Newchurch.
This book looks at the history and personalities associated with each base, what remains today and explores the favourite local wartime haunts where aircrew and ground crew would have sought well-deserved entertainment and relaxation. Other museums and places that are relevant will also be described and general directions on how to get them included.
Vintage Airfix Review:
No review currently available.
By Air Commodore Graham Pitchfork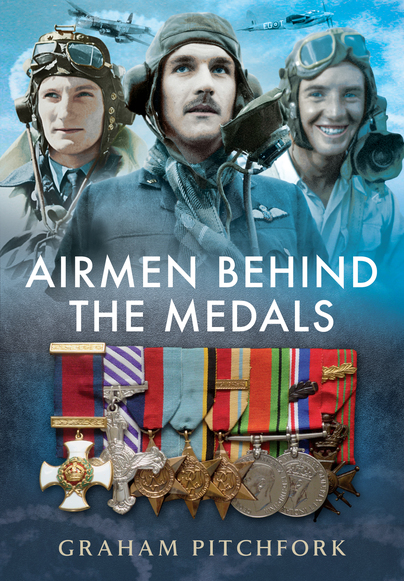 Description:
Of the many human characteristics, few evoke greater admiration and respect than gallantry in the service of one's country. Here, Graham Pitchfork describes the outstanding bravery of twenty-one air men who served in the Royal Air Force and the Fleet Air Arm during the Second World War. These accounts encompass most theaters of operation as well as a host of aircraft types and aircrew categories. Accounts of the gallantry of those who served on the ground in support of flying operations are also relayed in this substantial anthology.
The book explores the gallantry of airmen who fought in a variety of contexts, including that band of men who are so often forgotten, the Burma veterans. A gallant RAF sergeant and an RAF doctor who cared for and inspired fellow prisoners in Japanese camps are both included here, as are stories relating the extreme bravery of a Fleet Air Arm pilot, a Pathfinder pilot and a Typhoon wing leader.
The valorous acts of these airmen serve as inspirational examples to a new generation of flying men and women. Graham Pitchfork extracts the drama and poignancy of their tales, enlivening them to great effect in this riveting publication that is sure to appeal broadly to enthusiasts of the era.
Vintage Airfix Review:
No review currently available.
By Martin Bowman
Description:
Martin Bowman presents us here with an unparalleled account of events as they unfolded in the skies above Holland during Operation 'Market-Garden' in September 1944. 'Market-Garden' was a heroic failure conducted at great cost; combined losses - both airborne and ground forces - in killed, wounded and missing amounted to more than 17,000.

'Market', the airborne part of the operation, spanned ten Allied lifts in a calamitous nine days of operations, often in foul weather. Over the course of Operation 'Market', 4,050 aircraft saw employment; most of them towed the 1,205 Hamilcar and Horsa gliders and were confronted by an unknown number of Luftwaffe aircraft.
Stories of individual heroism punctuate this narrative, such as that of David Lord, a RAF Dakota pilot who was posthumously awarded the Victoria Cross. Tales such as these humanise a period of wartime history that is often reduced to mere facts.
There is no doubting the gallant and valorous contribution of the airmen of Arnhem - the RAF Dakota, Stirling, Halifax, Albemarle, Horsa, Hamilcar and Glider Pilot Regiment crews together with those of the USAAF C-47 Troop Carrier Groups of the IX US Troop Carrier Command, the Waco and Horsa gliders, and the B-24 Liberator re-supply crews. All of their incredible, illuminating and often understated accounts of extraordinary courage, camaraderie, shared terror and encounters with the enemy offer a more personalised view of 'Market' and are complemented by the author's background information that give an overall picture of each air operation.
Vintage Airfix Review:
No review currently available.
Allied Bombing Raids: Hitting Back at the Heart of Germany
By Philip Kaplan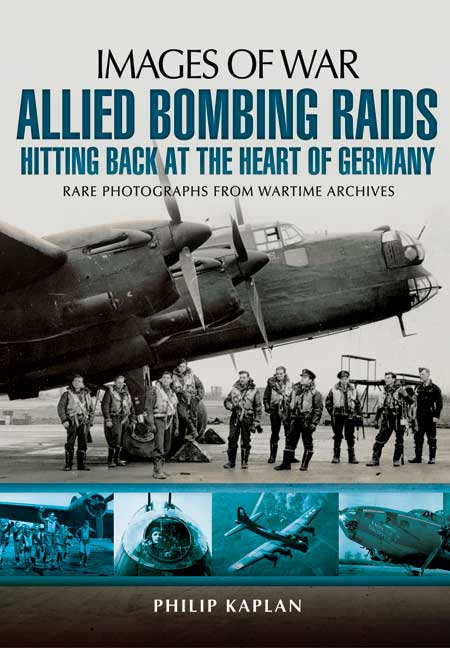 Description:
The pilots and combined bombing forces of the Second World War are revered for a host of reasons. Their bravery when cast against the odds, their resilience and determination under fire, and the startling extent of their combined achievements towards the collective end of Allied victory have all been noted and celebrated in a variety of ways since the end of the conflict. Kaplan adds to this celebratory tradition by drawing together an intriguing collection of wartime archive photography in an attempt to illustrate the early stages of the conflict.
Before America joined the war against Nazi Germany, the RAF aircrews (many of which were volunteers) were tasked with responding to a unique set of demands in an attempt to hit back at the destructive heart of the enemy. The welding influence of a war which saw teams of young pilots teamed aboard a range of imposing bomber aircraft (including the mighty Boeing B-17), fused a collective resolve and determination that would develop yet further throughout the course of the conflict. The images on display here offer a wealth of insight into this dramatic time.
Vintage Airfix Review:
No review currently available.
Allied Special Forces Insignia
By Peter Taylor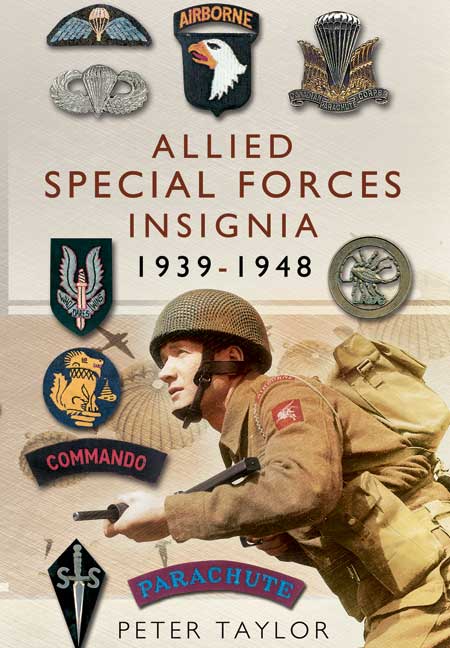 Description:
As early as 1940 political leaders and military commanders responsible for the conduct of the Allied operations relalised that, after a string of disastrous setbacks, national morale could only be restored by taking offensive action against the enemy. With the limited resources available Churchill's stirring call to 'set Europe ablaze' called for unconventional solutions and action.
From these uncertain beginnings was born a plethora of Allied Special Force units. Inevitably some are household names but others are little known, having had brief and covert existences in far flung parts of the world.rnrnAll, however, had distinctive identities and their proudly worn insignia represent a fascinating and often elusive challenge for militaria collectors. This is due, not just to the scarcity of items in many cases, but to the mystery of their origin; a number of these units were established on an ad hoc and spontaneous basis.
Peter Taylor's aim in compiling Allied Special Forces Insignia 1939-1948 is to fill a gap in the growing bibliography of militaria collecting. At the same time, Brigadier Bryan Watkins' introduction sets in context the growth and development of Allied Special Forces during the global conflict 1939-45.
Lavishly illustrated, this work will prove an essential reference work and companion guide for the expert collector and all interested in military history.
Vintage Airfix Review:
No review currently available.
By Bill Bailey, Ronnie Green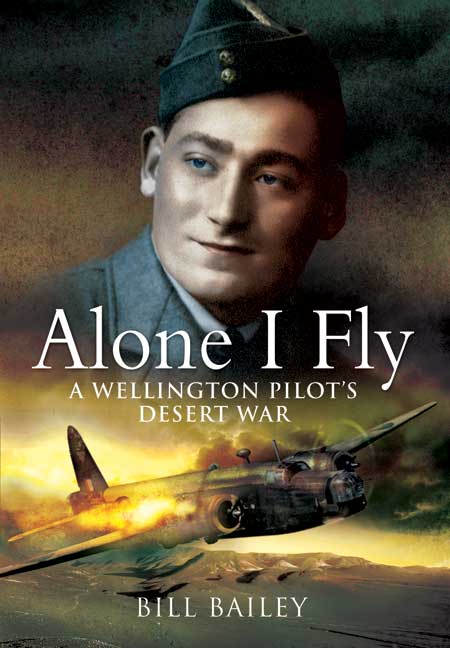 Description:
After several years at sea, Sgt Bill Bailey arrived in Cairo in 1942 as a new recruit to the RAF, hoping to fulfill his ambition to fly bombers. Within hours of his arrival he is sent on his first bombing mission as second pilot in a 104 Squadron Wellington.
The aircraft was hit by enemy gunfire and suffered continual loss of altitude as it struggled to return to base. In thick cloud over a vast expanse of barren desert the aircraft hit a rock outcrop and disintegrated. Bill came too lying alone on a precipitous ledge and soon realized that he was the sole survivor. If he was to live he had to find help. To walk in temperatures of over 100 degrees proved impossible, so he trudged over seemingly endless dunes at dusk and dawn, his energy gradually fading. On the point of near collapse he found what he thought was a small cave in which to shelter from the searing sun. His luck now changed as he realized that his shelter was in fact an abandoned German reconnaissance truck. He found water and a little food, but no radio. He gradually resigned himself to death as he was incapable of moving any further, but then with a last desperate inspiration he realized that it may be possible to attract attention by heliograph. He found enough equipment in the truck and rigged a mast with the mirror at the top and commenced signaling and was eventually rescued by a Long Range Desert Patrol.
After recuperation he rejoined his squadron and was given a new crew with whom he completed his tour. He was then sent to Malta where much to his amazement he was made ground controller of a satellite fighter airfield. He eventually was repatriated to the UK suffering with Malaria.
Vintage Airfix Review:
No review currently available.
By Tony Holmes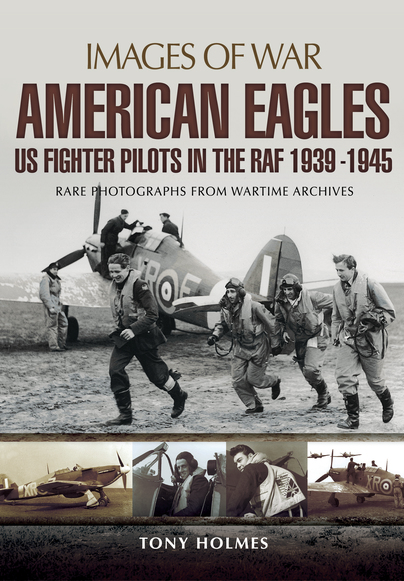 Description:
American Eagles provides a photographic snapshot of the lives of the American fighter pilots who volunteered their services during World War II, as well as the Spitfires and Hurricanes they flew. Keen to help Britain stem the spread of Fascism, or perhaps seeking adventure in a foreign land, a number of American citizens defied the wishes of their government by crossing the border into Canada and subsequently sailing to Britain to join the Royal Air Force. Some were prewar civilian pilots, others were rich playboys and a few were already serving in the RAF when war was declared. Men such as Don Blakeslee, Billy Fiske, 'Gus' Daymond and Jim Dunn, as well as many other notable pilots are featured in this volume, in photographs that have been carefully sourced from official and private archives across the globe. Each image has a detailed caption, chronicling the wartime exploits of the elite 'band of brothers' known as the American Eagles.
Vintage Airfix Review:
No review currently available.
By By Johannes Kaufmann, Foreword by Richard Overy, Translated by John Weal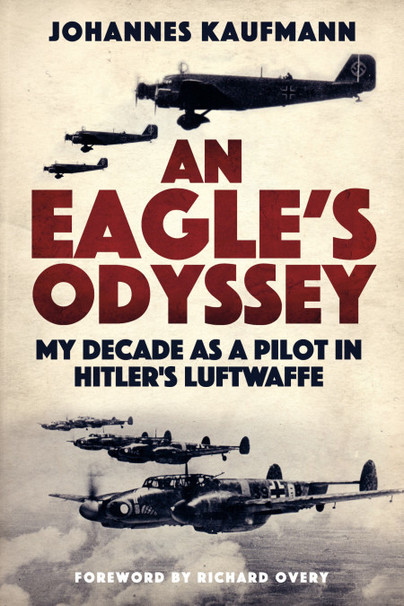 Description:
'I realised that this brief but abortive sortie was to be the final mission of my Luftwaffe flying career.'
Johannes Kaufmann's career was an exciting one. He may have been an ordinary Luftwaffe pilot, but he served during an extraordinary time, with distinction. Serving for a decade through both peacetime and wartime, his memoir sheds light on the immense pressures of the job.
In this never-before-seen translation of a rare account of life in the Luftwaffe, Kaufmann takes the reader through his time in service, from his involvement in the annexation of the Rhineland, the attack on Poland, fighting against American heavy bombers in the Defence of the Reich campaign. He also covers his role in the battles of Arnhem, the Ardennes, and the D-Day landings, detailing the intricacies of military tactics, flying fighter planes and the challenges of war.
His graphic descriptions of being hopelessly lost in thick cloud above the Alps, and of following a line of telegraph poles half-buried in deep snow while searching for a place to land on the Stalingrad front are proof that the enemy was not the only danger he had to face during his long flying career.
Kaufmann saw out the war from the early beginnings of German expansion right through to surrender to the British in 1945. An Eagle's Odyssey is a compelling and enlightening read, Kaufmann's account offers a rarely heard perspective on one of the core experiences of the Second World War.
Vintage Airfix Review:
No review currently available.
By Stuart J Wright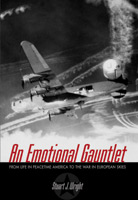 Description:
Stuart J Wright tells the gripping story of a World War II American aircrew flying missions from Old Buckenham, England in a B-24 Liberator bomber they nicknamed Corky. This is a true account based on years of research and correspondence with crew members and their families. Wright adds a dimension rarely explored in other World War II memoirs and narratives, beginning the chronicle during peacetime when the men of the aircrew are introduced as civilians - kids during the 1920s. As they mature through the years of the Great Depression to face a world at war, questions are raised about "just" and "unjust" wars, imperialism and patriotism. Jingoistic sentimentality is resisted in favour of objectivity, as the feelings and motivations of the crew members are explored: the Chinese American air gunner had hoped to serve in the U.S. Army Air Force to fight against the Japanese invaders of his homeland; the Jewish navigator felt compelled to join the battle against Nazi Germany. In recounting the harrowing conditions and horrors of bombing missions over Europe, An Emotional Gauntlet emphasizes the interpersonal relationships within the crew and the spirit these men shared. As pilot Jack Nortridge regularly assured his crew, "If you fly with me, I'm going to bring you home." This book is a testament to their strength and determination." A compelling story. Wright establishes the strong spirit these men shared, based on their pilot's pledge that he would bring them back - back from each mission and back to resume their peacetime lives. "An Emotional Gauntlet stands out for its integration of pre-war civilian life with wartime experiences. To me, this is the essence of America's story in the war, and I am glad to find a book that comprehends this and tells the story from this perspective" - Jerome Klinkowitz, author of Yanks Over Europe: American Flyers in World War II.
Vintage Airfix Review:
No review currently available.
By Roy Conyers Nesbit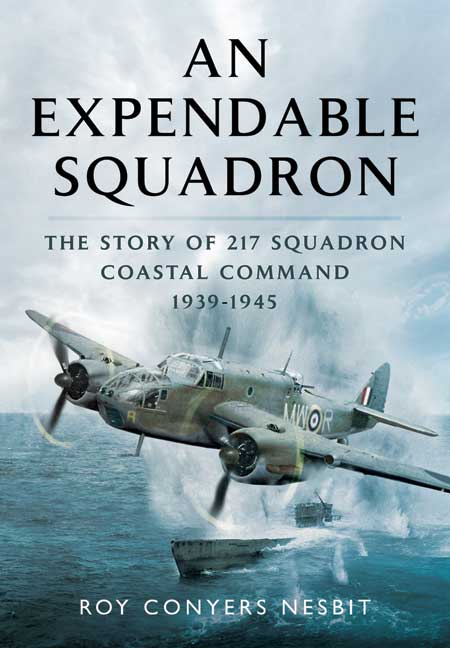 Description:
Roy Nesbit's highly illustrated history of Coastal Command's 217 Squadron – the squadron in which he served – gives a first-hand insight into the hazardous low-level missions the squadron flew against enemy shipping and ports during the Second World War.
He chronicles the squadron's operations from the outbreak of war when it patrolled in Avro Ansons over the Western Approaches to the English Channel. Then came the most intense period of its wartime career when, flying Beauforts, it concentrated on minelaying and attacks on shipping along the west coast of German-occupied France. It also mounted daring raids on huge U-boat bunkers and other enemy installations.
The story of these dangerous operations, in which many aircraft were lost and airmen were killed, makes up the most memorable section of the narrative. But Roy Nesbit takes the squadron's story right through to the later years of the war when, after a short and even more dangerous period flying from Malta in order to sink enemy shipping in the Mediterranean, it was based in Ceylon and was re-equipped with Beaufighters for the battle against the Japanese.
In addition to telling the story of the squadron and the men who served in it, the narrative describes the conditions endured by the French people in the ports 217 attacked, and it covers the raids launched against German coastal bases after the squadron had moved to the Far East.
An Expendable Squadron will be absorbing reading for anyone who has a special interest in the history of Coastal Command, in the aircraft 217 Squadron flew, and in the experience of combat flying seventy years ago.
Vintage Airfix Review:
No review currently available.
By Richard Woodman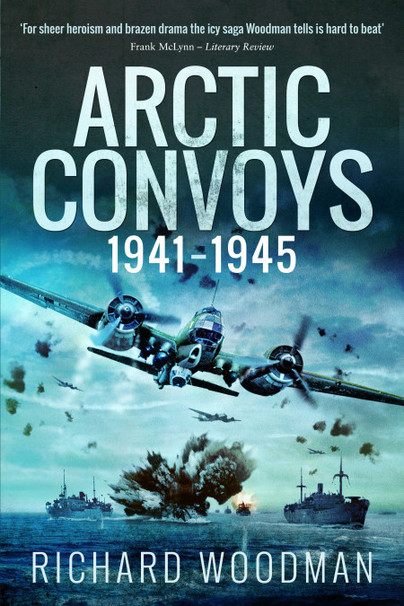 Description:
During the last four years of the Second World War, the Western Allies secured Russian defences against Germany by supplying vital food and arms. The plight of those in Murmansk and Archangel who benefited is now well known, but few are aware of the courage, determination and sacrifice of Allied merchant ships, which withstood unremitting U-boat attacks and aerial bombardment to maintain the lifeline to Russia. In the storms, fog and numbing cold of the Arctic, where the sinking of a 10,000 ton freighter was equal to a land battle in terms of destruction, the losses sustained were huge. Told from the perspective of their crews, this is the inspiring story of the long-suffering merchant ships without which Russia would almost certainly have fallen to Nazi Germany.
Vintage Airfix Review:
No review currently available.
Australia's Few and the Battle of Britain
By Kristen Alexander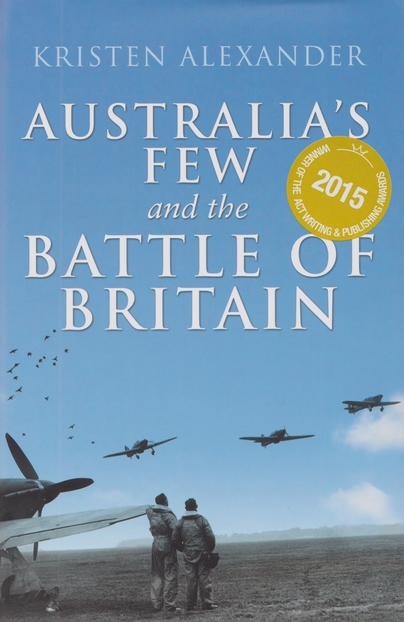 Description:
During the summer and autumn of 1940, the Germans launched their Luftwaffe campaign to gain superiority over the RAF, especially Fighter Command. They were not successful, and this defeat marked a turning point in the Allies' favour. This is the story of eight Australian fighter pilots engaged in the Battle of Britain, the first major battle of World War II (or any war) fought entirely in the air. Jack Kennedy, Stuart Walch, Dick Glyde, Ken Holland, Pat Hughes, Bill Millington, John Crossman and Des Sheen – only one of them came home.
A story we take for granted, here told afresh with insight and empathy.
Professor Peter Stanley, UNSW Canberra
In telling the stories of some of the Australians who flew in the Battle of Britain, Kristen Alexander has combined academic rigour with compelling personal detail. She has demonstrated that the "unknowns" of the Battle are as fascinating as those who gained celebrity status. This is a book for those who know much about what happened in 1940 and those who don't.... Geoff Simpson, Trustee, Battle of Britain Memorial Trust
The lives of eight Australian fighter pilots, from backyard to cockpit and beyond, lovingly and expertly told.... Andy Wright, Aircrew Book Review
Vintage Airfix Review:
No review currently available.